Photo tips for Isolation: Week Seven
Every week for the month of April (and into May!) we have shared 5 new photo ideas you can try at home to challenge yourself and keep your image-making fresh while we wait for COVID-19 to pass. You can see the first week of challenges here, as well as week two, week three, week four, week five and week six here.
All these tips just require the bare minimum of gear – a camera and a tripod, although a stack of books or a stool can work in a pinch if you don't have one. 
Day 31 - Tidy your Archive

As a reasonable guess, you're probably running out of practical things to do around the house…the garden is looking settled for winter, you've cleaned the garage at least twice and you've even run the vacuum over the house. But when was the last time you had a clean-up in your photo archive?

Many amateur photographers (and a few pros) are not very good at managing their photos. Some store their photos in random folders all over their computer desktop, while others have photos stored on hard-drives that may not even be in working condition.
I even met a well-known amateur photographer recently who keeps all his digital photos (many years' worth) in a drawer, only stored on the original memory cards that they were originally captured on! I was shocked! So, this week could be a good opportunity to check on the health and wellbeing of your archive.

While some photographers like to keep their photos organised using apps like Lightroom, others (myself included) prefer to use a simpler system to manage photos. All my photos are stored in one of three different folders marked Client Work, Family & Friends and Personal Projects.
Within each of these three folders you will find 16 folders marked by year, starting at 2005 and going through to 2020, and within each of these year-marked folders, you will find sub-folders of photos I have shot in that year.

Each of those sub-folders is uniquely labelled with the date and a name. Photos from a day trip to Barwon Heads on the 10th of May 2020 are put into a folder marked 200510_Barwon_Heads (as in the YYMMDD and a memorable name). If I go looking for these photos in years to come I can either search for them by date (YYMMDD) or by the file name, or I can just go to my Friends and Family folder, open the folder for 2020 and I should find it.
My work is backed up onto multiple drives and this same storage format is used throughout my entire archives system.  I know it is not as sophisticated as some management systems, it is still relatively future proof.

So, if you do have a lot of random folders on your computer, this might be a simple way to organise those shots into orderly folders. of getting those folders organised. 
Day 32 - Make a Book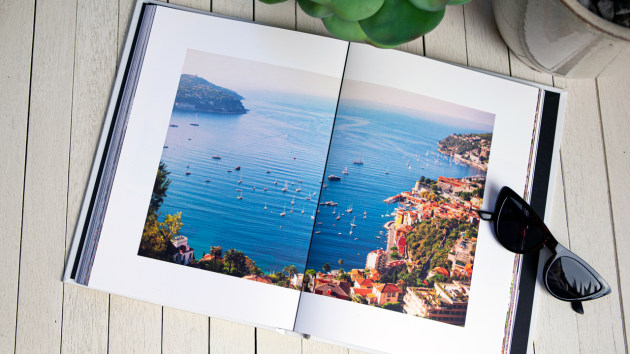 Having spent time organising your archives, chances are you might have found some images that could look good in a book. So why not make that your next project!?
Nowadays there are numerous online companies about that can help you put your photographs into a book, including Momento, VistaPrint, Harvey Norman and even Officeworks. These companies can turn a book out for a reasonable price, and some of these companies even have some great specials on at the moment.
To get started, have a look at some of the photobook sites on the internet and decide which company sounds right for you. The next step is to create an account so that you can begin to connect with the company's online server. (Don't stress about the account step, you won't be asked to pay for anything until you feel comfortable that your book is ready to print).
The next step is simply to choose a book style that you like, along with the size and format that you want. Personally, I like to work with square books but if you prefer you can choose a landscape or a portrait format book.

About now the web browser should be showing you a template for the book and the next process is simply to begin uploading the images you want to include in the book and then position the photos wherever you want them to appear on the page.
Most of these websites have very good instructions and tutorial videos, so look at these if you need some extra help. The process is not difficult, in fact, within a couple of hours of getting on the site, you'll likely be ready to start self-publishing your life story.
Day 33 - Format - Smart Phones vs Real Cameras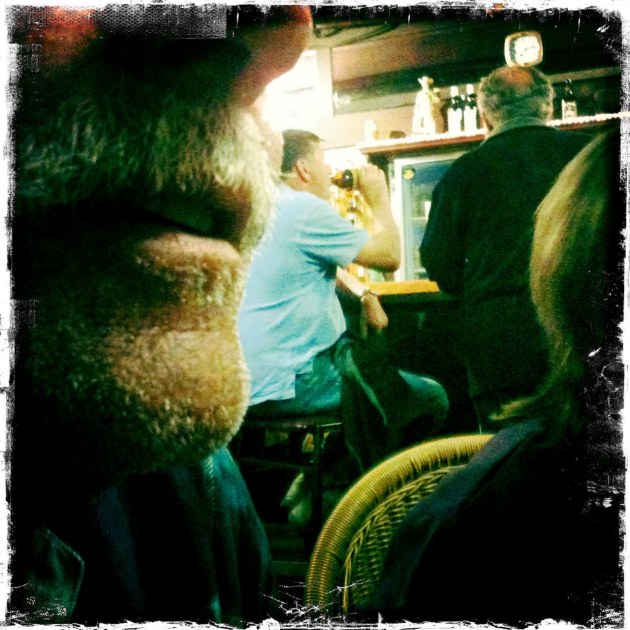 Believe it or not, there are days when you might actually be better off using your smartphone to make a photo rather than that large DSLR or mirrorless camera that you treasure so dearly. 

"Don't tell my wife that!" I hear you shriek. But hear me out.

The sensor on a full-frame camera measures 36mm x 24mm but on a phone like the iPhone 11, the sensor measures just 6mm x 4mm, or 1/30th the total capture area of a full-frame camera.

This difference in format can have a dramatic effect on your photos, the most noticeable being that in low light conditions the larger sensor will always give you better overall image quality.

But what some people so not realise is that as the format of a camera gets smaller, the inherent depth-of-field of that camera increases a lot.

To understand how this works, you need to realise that a camera's format is a function of scale. The bigger the sensor on a camera, the larger the lens has to be to let in an equivalent amount of light, and the bigger the front element on the lens, the shallower the depth-of-field becomes. It is for this reason that most portrait photographers prefer to work with large camera formats.

Now, here is the fun part: because the sensor and lens on a smartphone is so tiny, the depth-of-field is actually considerably larger than what you would get from your full-frame camera. Therefore, there are times, even at night, that if you want to have a good depth-of-field in the image, (as in, you want a subject in the foreground to be in focus, as well as the background) you are probably better off using your smartphone. 
So, with these details in mind, I challenge you to make some photos using both your large DSLR or mirrorless camera and your smartphone. Try making some photos in dull conditions, and try and get close to the subject. I'm guessing you are going to be surprised at the results you get!

Day 34 - Night 
Shots
Most of us are now back into winter, that time of year when the lower latitudes have short days and long nights. So, with all this nighttime to enjoy, and the fact that most of us have now acclimatised to winter (cough), we can have a crack at making some nighttime photos.

Although most photographers have more experience at making images during the day, or even at dusk or dawn, the night can offer some interesting photo opportunities. Street lights can brighten small patinas of the landscape that would otherwise be lost in the daily blaze of sunlight. And many buildings take on a different appearance at night, particularly when architectural lighting begins to reveal different shapes that we might not otherwise notice.

There are two ways that you can approach night time photography. If you are like me, then you might bump up your camera's ISO to the max and shoot handheld; this technique is good if you want to travel light and work fast, but you might notice some shake in the images, along with some added noise.

For this reason, many of you might prefer to get out the tripod and take this nighttime photo activity a little more seriously. If you do opt to use a tripod, manually set the ISO down to a more modest setting such as 200 or 400 ISO and explore your exposure options from there.

As a guess, most of your exposures will be about 2 seconds at f5.6 and 400-ISO in the more urban environments, but if you are making photos in a rural landscape, expect that shutter speed to drop down to 30 seconds or more!

Regardless of whether you choose to work handheld or with a tripod, the night can be an interesting place to explore with a camera. Just remember to keep warm and keep safe!
Day 35 - Blurry Movement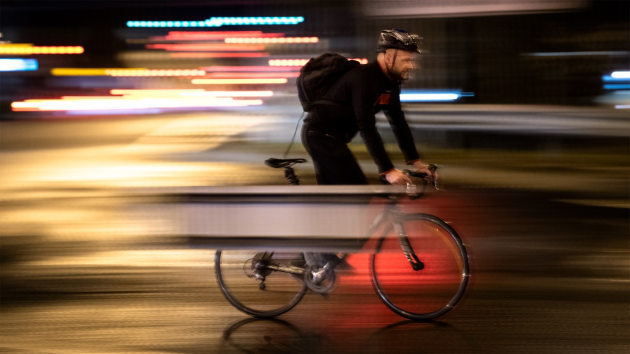 If you are heading out to make some photos at night then you can also take this opportunity to explore how slow shutter speeds can add blur to movement.

Although many photographers delight in freezing action with fast shutter speeds, slow shutter speeds can also be used to create some amazing images. What's more, there is also multiple ways you can use slow shutter speeds to create great images.

The first and most obvious technique when capturing movement is to keep the camera perfectly still with a tripod while making an exposure as the subject moves in front of the camera. This technique will make the rigid forms in the picture (landscapes and buildings, etc) look nice and sharp, while the movement will create an interesting, soft presence to the image.

Another option though, is to move the camera and track the action in a technique called panning. Using this technique, rigid structures in the picture will appear blurred while the moving subject can often appear static in the frame.

The panning technique does take some practice to perfect but it is well worth learning, particularly if you want to become a good sports and action photographer.