Photo tips for isolation: Week two
Stuck at home and getting bored? Of course you are! Well there's never been a better time to learn some new photography skills.
Every week for the month of April we'll be sharing 5 new photo ideas you can try at home to challenge yourself and keep your image-making fresh while we wait for COVID-19 to pass. You can see the first week of challenges here.
All these tips just require the bare minimum of gear – a camera and a tripod, although a stack of books or a stool can work in a pinch if you don't have one. 
Finally if you want to use your images, our free monthly comp for this month is 'at home', and our overall winner will take home an amazing EIZO FlexScan EV2750 27 inch LCD Monitor with 12-bit colour palette (LUT) with an MSRP of $1,500 thanks to our great sponsors EIZO. You can enter here. 
Day 6 - Crank up the ISO
Photographers usually want the best image quality they can get from their camera, and that invariably means using the lowest ISO settings appropriate to any given situation; most will work at 100 ISO when photographing landscapes, 400 ISO when photographing people and on some rare occasions 1600 ISO if they are making photographs at night.
But what happens when you REALLY crank up the ISO? Most DSLR and mirrorless cameras now let you dial up 50,000, 100,000 or even 200,000 ISO and while most photographers might be frightened by these big numbers, you can actually create some great images at these high ISOs.
At these extreme ISO settings, a camera's sensor uses the tiniest amount of light to make a photograph, but at these levels the camera's electronics actually competes with this light for attention. As a result, images made at extreme ISO settings usually have an interesting grain structure to them that photographers simply refer to as noise.

This grain effect can look very good in certain styles of photography, and some photographers back in the 1970s, including Sarah Moon and Robert Farber, even used high speed colour film to deliberately create a grainy look to the images.
You can use this high ISO effect to create any image you want, from creative landscape photos through to arty portraits and interesting still life photos. To enhance this grain effect even more you can also choose to "shoot wide" and then crop in on the interesting parts of the photograph in post production.

To make photos at a high ISO, simply adjust your ISO setting to the highest number it will let you select and then start making photos. About the only thing to remember when you are working at extreme ISOs is that you might need to use an ND filter if you are working out doors.

Day 7 - Capture a Sky
Most of us might not be enjoying sunsets on tropical beaches at the moment, or staring at auroras in some remote polar village, but that should not stop us from at least enjoying the skies we can see from home.
Up above the sky is constantly changing, and if you take the camera with you on your next morning walk, or just into your backyard, chances are you might get to see some interesting clouds or weather effects that might be worthy of a photograph.
While many photographers assume a dramatic sky is only useful above some exotic landscape, many of the world's great photographers have actually made stunning photographs by combine an interesting cloud or sky effect over some of the most mundane urban-scapes you can imagine. Sometimes it might be an interesting twist of cirrus with something as dull as a power pole in the foreground, or a cold front storming down a road, with perhaps a few grey buildings looking lost on the edge of the frame.

Sometimes though, the sky is all you need to have in the picture. Cirrus cloud against a strong blue sky can be quite dramatic, particularly if you can use a polarising filter to accentuate the contrast between white and blue. And if storms are rolling about in your corner of the country at the moment then you might be able to capture some dramatic cumulus clouds along the edge of the horizon.
Perhaps the most important thing to remember when photographing a sky is to expose for the clouds, more so than worrying about the landscape. If you can get a good tonal range in the clouds, chances any sky behind these clouds will look rather dark, and any detail in the foreground will also have a nice heavy intensity. If you are working in RAW mode, don't be scared to try getting even more mood into the scene by using the curves tool to bump up the contrast.
And if you are wondering what else you can do with these sky images - remember that there might be a time when you are looking for an interesting sky to drop into an interesting landscape. The options are limitless if you are keen enough to reach for the sky!
Day 8 - The Mostest
Most people usually enjoy collecting something, be it small toys or old cigarette lighters, or something a little larger like old film cameras or even classic cars. So here is another challenge to try this week - decide what you have the most of at your home and make a photograph of it.
The wonderful thing about photographing similar items is that they can become a mesmerising subject. Repeating forms can be a strong compositional tool, and if you have enough time to explore this subject you should discover there are dozens of ways you can compose and light an image with whatever subject it is you are photographing.

One simple place to start when photographing your collectables is with a Flat Lay (a topic we covered last week) in which you simple place objects onto a flat surface and then photograph them all from above with the camera facing directly downwards, although this might be harder than it sounds if you are photographing your collection of old farm equipment!
Another option is to find an interesting source of light (a desk lamp can often be useful) and then construct a photo with some objects close to the camera lens while others are falling away. You might even grab some string and see if you can tie all these objects together, or find a some secondary compositional element that will create an interesting juxtaposition to your collection - a fire extinguisher next to your collection of 1000 match boxes.
Whatever you decide to photograph, don't be scared to have a play, try different ideas and keep exploring. Remember, photography can often be like a sudoko puzzle - sometimes you just need a little time to see the obvious! Have fun!
Day 9 - Create a GIF
Chances are you know about GIFs, those short, movie-like graphics that people often add to Facebook comments or emails, but did you know you can make a GIF using a small series of photographs?
These photos might be from a short burst of action images that you have captured with your camera, or a series of stop motion images you have made in a small tabletop studio setup. You can even turn one single photograph into a GIF by making adjustments to the image, such as selectively changing colours within the scene or getting creative with the Liquify tool in Photoshop.

Once you have put together a set of images, the next step is to reduce the dimensions of each image to 500 pixels on the long side and then save each image as a JPEG. Now you are ready to create your GIF.

If you have Photoshop (or Elements) you can now open your images and then go to File > Scripts > Load into Stack to add each image into one document with each photo on a layer. Now go to Windows > Timeline, and on the new Timeline windows click Create Frame Animation. Now go to the tiny dialogue box in the top right of the Timeline window and choose Make Frames from Layers. From there, you can use the Play button in the Timeline window preview your short animation - you can also adjust the order of each frame and how long each frame appears for with times varying from 0.1 of a second to 10 seconds.

To export the animation to a GIF, go to File > Save for Web and then using the Preset box select at the top of this window, select GIF 128-bit Dithered. About now you should find a GIF file saved to your computer that you can add to emails or share on social media.

If you want, there are some online websites that let you create GIFs by dropping images or videos into their online processing engines, although chances are you will need to subscribe and risk your content loosing the content onto the wider net. 
Day 10 - High Key
More often than not, most photographs usually have a good range of tones in them, from bright highlights through to a solid mix of mid-tones and some dark shadows. If you want to brighten things up a little though, you can actually make photographs using just a few light toned subject elements.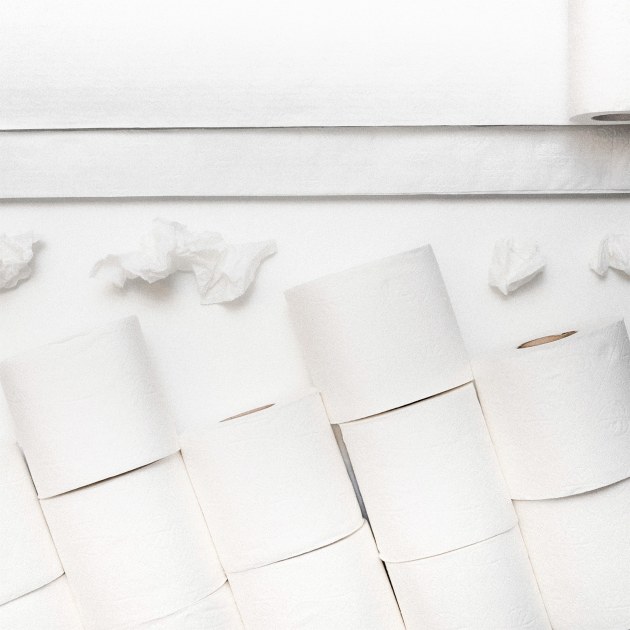 High Key photographs as they are known within the industry, usually feature white or light toned objects against a white or similarly light toned surface. One of the classic exercises in high key photography has always been to photograph white eggs against a white table cloth - with two white subjects in the frame, the challenge is to make the design interesting and create visual separation between the egg and the cloth, while still making both subjects  look white.
High Key photograph can cover almost any combination of light toned subjects from elegant still lifts through to high key portraiture; all that matters is that the photograph has a light appearance. One useful trick in maintaining this lightness is to reduce any dark shadows from the scene, and the easiest way to do this is to illuminate the subject with a relatively soft light, and then use a reflector to help fill in any remaining shadows. You can vary the direction of this light to move the shadows where they need to be for best effect, and then adjust the reflector as required.

The other trick wth high key photography is to not over expose the image - you want it to look like, but with that in mind you should also be able to see (and enjoy) all the highlight detail.
Want more photography challenges? We'll be back next week with five more indoor photo ideas.