Photo tips for isolation: Week three
Stuck at home and getting bored? Of course you are! Well there's never been a better time to learn some new photography skills.
Every week for the month of April we'll be sharing 5 new photo ideas you can try at home to challenge yourself and keep your image-making fresh while we wait for COVID-19 to pass. You can see the first week of challenges here, and week two here.
All these tips just require the bare minimum of gear – a camera and a tripod, although a stack of books or a stool can work in a pinch if you don't have one. 
Finally if you want to use your images, our free monthly comp for this month is 'at home', and our overall winner will take home an amazing EIZO FlexScan EV2750 27 inch LCD Monitor with 12-bit colour palette (LUT) with an MSRP of $1,500 thanks to our great sponsors EIZO. You can enter here. 
Day 11 - Listen to a Podcast
Camera Clubs and photographic societies might not be gathering to hear from the usual suspects, but that shouldn't stop you from listening to one or two weekly fixes of photographic enlightenment.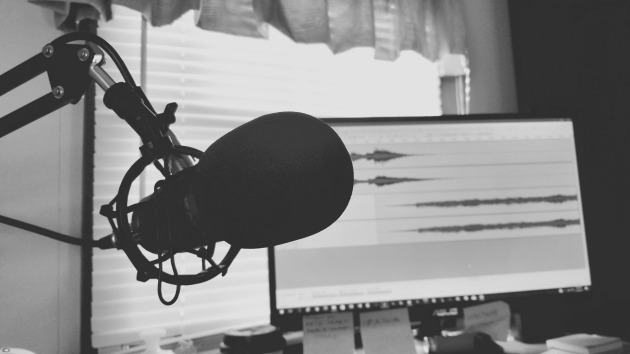 Numerous photographers have podcasts, those online audio recordings that you can listen to anytime, anywhere, and there are actually a lot of different topics that you can choose to listen about. Some photographers talk about equipment and technique while others prefer to discuss the philosophy behind their images.
For some podcasting photographers though, it is the journey and adventure of photography that is more important to them; they will talk about places travelled and the adventures they have had along the way.

Like choosing upon a television program or radio station, podcasts can be a matter of taste, and finding the right podcast channel that you enjoy will be a case of exploring the options.

That being said, there are a lot of different podcasters out there with LOTS of interesting content to choose from.

All you really need to do to begin exploring podcasts is go to an app like Soundcloud, Spotify, iTune or PocketCasts and type in whatever keywords take your fancy.

Because there are so many to choose from, there's a shortlist of podcasts to get you started above, or check out our list of great photography podcasts from a few years ago. Enjoy!
Day 12 - Multiple Exposures
Years ago, back when film was the real deal, photographers would often make multiple exposures onto the one piece of film for creative effect.
To do this a photographer would make a photo, then hold down the film rewind button as they cranked on the wind-on lever (so the film would not move on as the shutter was being reloaded) and then they would make a second exposure. It was a hit and miss process, but it could often create some fascinating photographs.
Digital cameras do not have film rewind buttons, but most do give you the option to capture multiple exposures in the one photograph, and the process is easier than you might think.

To get started you'll need to go into your camera's menu and find the Multiple Exposure option, then turn it on and select the number of exposures (ranging from 2-10) that you want to capture in the one frame. Then it is simply a matter of making the exposures as you move the camera or manipulate you subject.

There are a variety of different ways that you can use the multiple exposure technique. One simple idea is to make multiple photographs of the one subject while moving the camera such as flowers or trees or even a landscape. Some photographers prefer to overlay a dark silhouette onto a brighter subject. Like all photography though, there are no hard and fast rules to using this technique, and there are a lot of variations to the technique that you can try.
If you enjoy making multiple exposures then we recommend spending a few moments looking at your camera's instruction manual for extra advice on using the multiple exposure functions, including how to use the overlay function and how to use an image captured earlier in the day as the basis for a multiple exposure. 
Multiple exposure effects can also be created in Photoshop using layers, but we will save that discussion for another day! 
Day 13 - One Man's Trash…
They say one man's trash is another man's treasure, and with that in mind we thought we'd throw you another interesting challenge - what photographs can you make using trash?
Given the scope of rubbish we throw out as a society every day, this can in fact be a very broad subject with a lot of opportunity. You can make photographs with rubbish that you might find about your house, be it old bottles in the recycling, vegetable cuttings on their way to the compost or even some unusual off cuts from your craft room or garage.

If you're heading out for some exercise every day you might also see your share of rubbish lying in gutters or gardens, or even a shopping cart pushed into a creek.
Having found the rubbish you want to photograph, the next decision is what approach to use in making the photo? Do you get creative with the subject, or abstract, or even working in a documentary style that might  look for juxtapositions that reflect how carefree our society can be. In as much as this is a good exercise in seeing, this can also be an opportunity to reflect on just how much rubbish society is discarding every day.
This is the image that inspired this challenge - a photograph by Doc Ross of a discarded package of food that was slowly decomposing on a road. This is a relatively straight photograph, but some slight manipulation of the contrast to darken the asphalt while keeping the tiny highlights in the road give the image more of a sci-fi look, like some strange asteroid floating through space.
Day 14 - Food Photography
The lockdown has forced many of us back into foreign territory - that place we call a kitchen! But with not much to do other than cook, eat and make photos, we thought why not try doing some Food Photography!
Food photography actually does require a little bit of skill. For one thing, it helps if you or your partner can create appetising food for the camera, and then there is the challenge of styling and lighting the image.
One person who has all these attributes is Melbourne based Shellie Froidevaux, a chef turned food stylist / photographer who now creates photographs for a range of clients, including Donna Hay.   
Shellie's advice to anyone trying food photography for the first time is to keep the lighting simple. "Natural light through a window is good, but ensure it is soft, filtered light, not direct. Our key phrase is Soft, Abundant, Angled [light]."

As for styling the images, you can visit Shellie's website and instagram account to get some ideas on how to make a photograph look good. Chances are you might even get some dinners ideas while you're at it! 
Day 15 - Low Key
Last week we discussed High Key photography, the art of making photographs using a very light tonal palette, and so this week we thought we might explore Low Key photography - the art of making photographs using a very dark palette.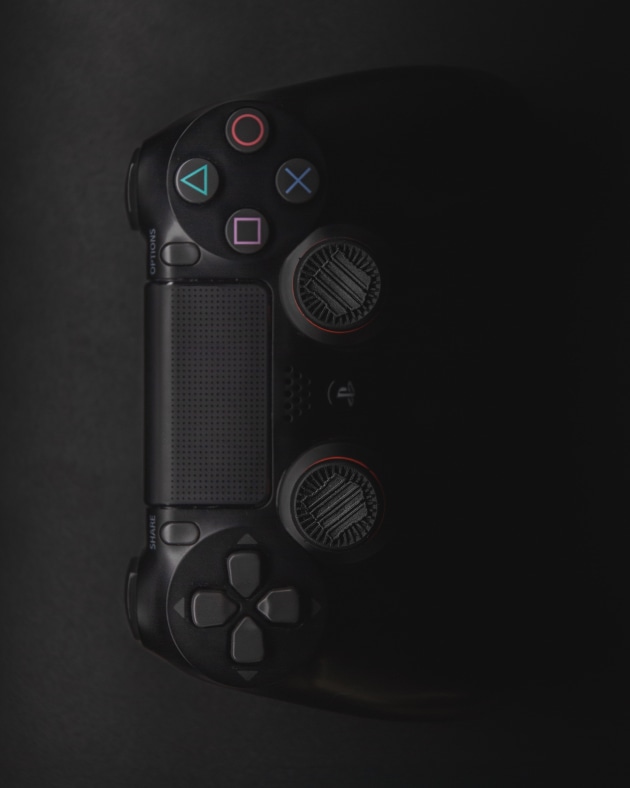 High key and low key photography both rely on the bold use of tone but there is a difference in technique - while high key photography relies on soft shadows to create separation between light toned objects, low key photography makes use of soft highlights to create separations between dark objects. 
The easiest way to begin making a low key photograph is to start with a very dark background. This could be something as basic as black card or a black jacket, or if you are lucky enough to have some lying about, some black velvet. Next you will want to find a dark toned subject to put into the photograph.

The subject can be almost anything you want, but the type of surface this subject has will make a difference to how the photograph looks - a black fluffy toy, for example will absorb most of the light thrown at it, while a black ceramic mug will look black but it will also reflect highlights more easily.
The next step is to gently light the main subject so that you get just enough separation between the subject in the foreground and your black background. If you want to make the background appear darker than it is, you can move it backwards away from your main subject and the light.
Now for the last trick in photographing low key images - you will probably need to underexpose the image to get best results. If you are working in one of your camera's automatic settings, then you can use the Exposure Compensation to dial in -1 or more of compensation, or the other option might be simply to go into manual mode (including manual ISO).

You can have a lot of fun playing with this idea - just remember to keep it low key!