Eight photography podcasts you should be listening to now
We're big podcast fans over here at Australian Photography, and it's pretty safe to say if we're not writing about photography, we will be talking about it. And if we aren't talking about it, we will be thinking about it. And if we can't think about it, well we'll just accept that and resign ourselves to listening to others talk about it.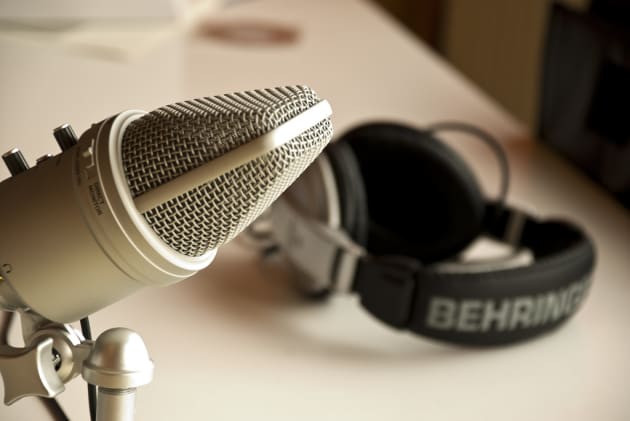 Photography podcasts are perfect for those long boring commutes or hard days stuck in the office as you try to drown out your workmate unloading into the phone on the desk opposite.

There are literally hundreds to choose from, covering topics from how to start a photography business to gear reviews, to photography news, and onto profiles of great photographers past and present.
So in no particular order, here are some of our favourite photography podcasts.
This Week in Photo
Sadly there hasn't been a new episode since TWiP released their 500th back in January, but you can still listen to more than ten years worth of news, interviews, tips, advice, processing hints and just about everything else on the TWiP website, which we estimate will keep you going until at least the next decade.
Run by the ever-engaging Alex Lindsay and Frederick Van Johnson along with a rotating roster of great guests, TWiP is also customisable: as an alternative to subscribing to the main feed, you can subscribe to topic-specific shows under the TWiP umbrella — All About the Gear, Street Focus, Your Itinerary, and many more.
The Art of Photography
So it's not strictly an audio podcast, but Ted Forbes' The Art of Photography video cast (is that a thing?) is still one of the best out there. It's helped by its regularity - like clockwork, there's a new episode every week. Ted covers just about everything, from gear to interviews, to marketing and even has photo challenges on his website too. You can subscribe to The Art of Photography on YouTube or iTunes.
Project Rawcast
No we're not being biased, but we think Australian photography podcast Project Rawcast is one of the best casts on the air right now. Run by keen landscape photographers Jason Futrill (aka Tassiegrammer) and Melbourne's Kieran Stone, the lads dissect the week's photography news while also sharing photography tips and tricks, and somehow still find time to wax lyrical on the highs and lows of pursuing landscape photography as a job in Oz. It's still relatively new, but the duo publish every week. Check it out at projectrawcast.com.
Martin Bailey Photography Podcast
A veteran of both photography and podcasts (He started casting in 2005) Martin Bailey is one of the most trusted voices in the ever-expanding world of photography podcasts. A nature and wildlife photographer based in Tokyo, Bailey was named one of The 30 Most Influential Photographers of The Decade, so it's fair to say he knows the difference between a smartphone and an SLR. We particularly enjoy his focus on wildlife photography.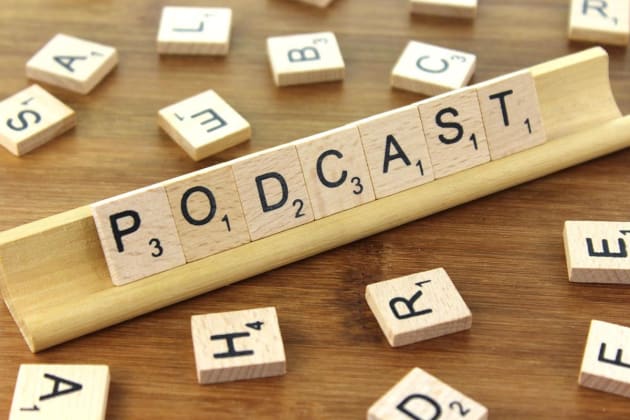 On Taking Pictures
Now up to an impressive episode 277, Jeffery Saddoris and Bill Wadman are the team behind On Taking Pictures. With a slightly more philosophical leaning than other podcasts in our list, Saddoris and Wadman take on the art, science, and philosophy of photography and explore how they play out behind the camera in the process of making images.

You can expect something for everyone, regardless of whether you're a seasoned pro or a complete newby. The focus on creativity and not gear is particularly refreshing.
Photography Business and Marketing Podcast
Rosh Sillars podcast does exactly what it says on the tin. Although it doesn't have the catchiest title, Sillars' podcast's focus is solely on the business side of our favourite hobby. Although the last issue was in June, the backlog of issues covers everything from digital marketing, SEO, PPC, social media and the latest technology.

Highly recommended if you're thinking of turning your photography into a profession and want to get some tips from someone who knows marketing through and through.
Candid.fm
Although it's marketed as a weekly podcast, Candid.fm seems to come a little less regularly than we'd like. With a focus on  the craft of photography, hosts Marius Masalar, Álvaro Serrano and Josh Ginter cover the skills, along with a particular focus on the technology photographers need to contend with on the road from hobbyist to professional. There's regular interviews with bigwigs from all the major camera companies.
Photography Roundtable Podcast
Host David Johnson describes his podcast as "The photography information I wish I had when I started." As a result, he  designed Photography Roundtable to be as helpful as possible to those just trying to find their way in photography, though the advice, ideas, and news that David shares will also be of interest to grizzled veterans as well. Although he seems to have gone a little quiet of late, with each episode being just 30 minutes long, this is a great one to dip in-and-out of.
We know we've missed plenty, so we'd love to hear your recommendations. Let us know in the comments.