March 'At Night' free monthly comp: the winners announced!
Congratulations to Samuel Markham who has won our March 'At Night' photo competition for their image Bungle Bungle Galaxy, as judged by our guest judge, photographer Stephanie Vella.
Commenting on Samuel's winning image, Steph said, 
What an incredible image! The entire scene is beautifully captured and really does the landscape justice. I love how the natural curves in the foreground are mimicked in the sky and perfectly frame the amazing rock formations featured in the shot. I think everybody would love to spend a night under the stars like this. Amazing work Sam!
As winner, Samuel will take home an amazing an amazing $200 voucher from Ted's Cameras, redeemable online or in-store, thanks to our great sponsors Ted's Cameras.
Stephanie has also given a special mention to the following three entries: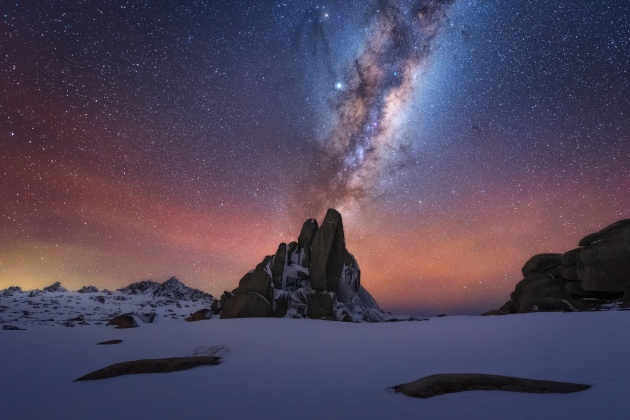 Over on Facebook, Ketut Suwitra has won our People's Choice award for their image Social Distancing, which received 198 likes! As People's Choice winner, Ketut has won a 12-month digital subscription to either Australian Photography or Capture magazine.
You can see the full list of shortlisted images for March over on our Facebook Page and if you're interested in entering the April edition of our free monthly comp, the theme is 'Detail' and you can enter here. 
Stephanie Vella is a professional landscape and portrait photographer based in Sydney. Alongside commissions to produce landscape photography and running photography workshops, Vella runs a portrait photography business, specialising in newborn, maternity and family photos. She is also the co-founder of In Focus Women, an initiative designed to celebrate and empower female landscape photgraphers. 
Steph is constantly in awe of the natural beauty we have surrounding us and feels it is her life's passion to try and capture and share even just some of that beauty. 
You can see her work on her website here, and on her Instagram account here.