December free monthly photo competition: the results!
Congratulations to Edward Hanlon who has won our December photo competition for his image The Moment as judged by our guest judge, photographer Doug Gimesy.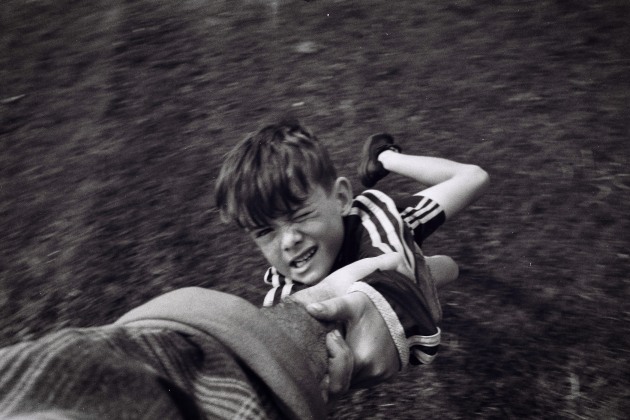 As winner, Edward takes home an incredible Datacolor SpyderX monitor calibration system valued at $330 thanks to our great sponsors Datacolor.  
The photographer has created a moment that feels raw and real. It's not perfectly in focus, the child is not smiling, and it's a bit grainy - but to me all things that make it feel authentic. In life, moments pass us by, but here, we get to enjoy it forever. As a photojournalist, I like that. If I could offer one suggestion, it would be to dodge the persons shirt at the very bottom left. Our eyes are naturally drawn to light areas, and this would have helped ensure our focus was always drawn to the middle - the most important part. I kept coming back to this picture when reviewing the finalists, and doing that tells me, it's a strong image. Congratulations.
Our guest judge Doug has also given special mentions to the following shortlisted entries:
Nose Dive by Mike George 
Magic of Childhood by Amber Daly 
Over on Facebook, our People's Choice winner is Anais Sabatier for the photograph titled The moment he wanted the camera, which got more than 1100 likes! As winner of this prize, Anais wins a 12-month digital subscription to either Australian Photography or Capture magazine.
You can see the full list of shortlisted images for December over on our Facebook Page. If you'd like to enter our January free monthly photo comp, the theme is Unusual Angles and you can enter here. 
Doug is a professional conservation and wildlife photojournalist who focuses on Australian issues. An Associate Fellow of the International League of Conservation Photographers (iLCP), his clients include National Geographic, BBC Wildlife, bioGraphic, Australian Geographic, Audubon, as well as newspapers.
Initially trained as a zoologist and microbiologist, he later completed a Masters of Environment and a Masters of Bioethics. Together, these two qualifications helped shape his thinking as what type of issues he should be focusing on and why. His hope is that the images and information he shares will inspire people to stop, think, and treat the world a little more kindly.