Review: Sony A1
Let me get it out of the way first – there's never been a camera quite like this. From its monster 50MP sensor, 30 fps second shooting, huge and high-res electronic viewfinder, 8K (10-bit 4:2:0) video capture that uses the full sensor and remarkably a body no bigger than any of the other Alpha series cameras, Sony has laid down the gauntlet by throwing everything including the kitchen sink at the Alpha 1 (I'll call it the A1 from here on in).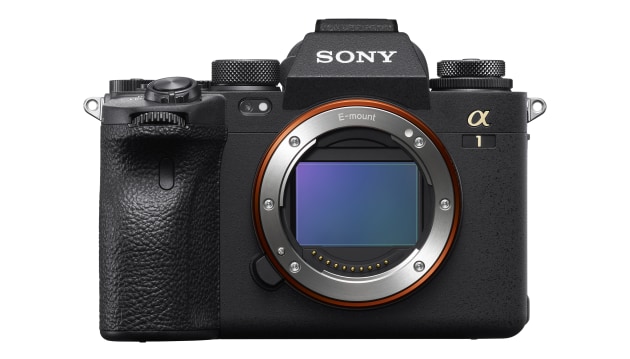 To put it simply, it's a technical marvel, and the kind of camera that would have been the stuff of dreams just a few years ago. But then again as the saying goes, dreams are free, and when the cold light of day hits you can't escape the fact you're looking at a camera that costs twice what my car did. So, with that out of the way, let's take a deeper dive.
The body 
By now, the form factor of Sony's cameras should be familiar to most of you out there, and the A1 doesn't deviate greatly from what we've seen before. This means it's picked up most of the subtle evolutions in camera body design that Sony has been making since the original A7 was released back in 2013.
If you're wondering what it compares to, the A1 is nearly identical to the A7R IV in both size (129 x 97 x 81mm) and weight (737g).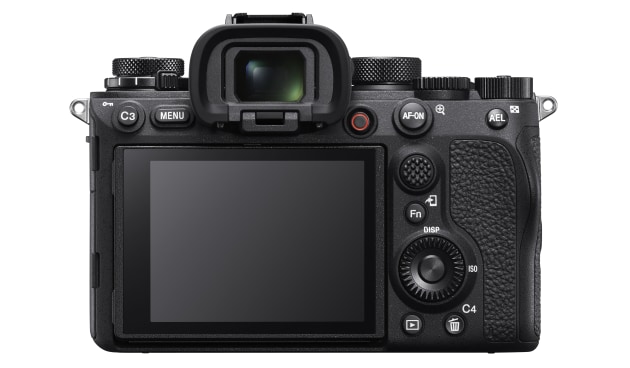 That means that in the flesh it's compact with a solid weight to it and a build quality that feels nice in the hand. Sony claims its thoroughly weather sealed too, although we didn't test this.
On the top panel, the drive mode, autofocus mode and shooting mode dials all have non-toggle locks, meaning you must first press a release button to change them. This is a welcome feature, although it does require you to add an extra step to your muscle memory when changing settings on the fly.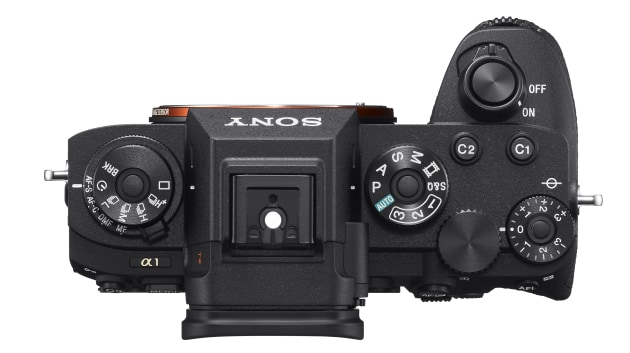 There's a slightly different style of toggle lock for the exposure compensation dial (When clicked in you can adjust the dial, when clicked out it's locked), which is a smart way to avoid the dreaded bumping of the EV dial in the field.
On the back of the A1, the control layout is essentially identical to that of the A9 II and A7R IV with a 3', up-and-down tilting LCD. This is touch compatible, and the touch response is mostly lag-free. With a resolution of 1,440,000 dots, it's bright, but not as bright as others we've seen – the Canon EOS R5 for example has a 2,100,000 dot rear LCD, but it does match the Sony A7S III in this regard.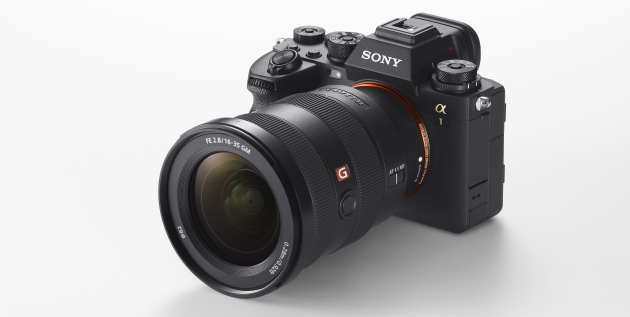 And then there's the viewfinder. A 9.44 million-dot OLED, it gives a maximum resolution of 2048 x 1536 pixels and a massive 0.9x magnification factor. It's simply gorgeous – bright and vivid with hardly any lag, it's easily the best EVF I've used, and it works brilliantly with the electronic shutter which offers continuous shooting with no blackout. The refresh rate is doubled compared to that of the A7S III to 240fps, although you can adjust the EVF frame rate down to 120fps or 60fps, if desired.
Finally, behind a latching door are two dual card slots, which are both Sony's new generation style that are compatible with UHS-II SD cards or CFexpress Type A cards. Battery life is rated to a CIPA rated 530 shots, but in my testing, it easily exceeded this.
Autofocus
The A1 is the first Sony camera with Real-time Eye AF for Birds, so I was keen to try it out for this review. Unfortunately, my usual birding lens, the Sony 100-400mm GM, had an unfortunate meeting with a rock so is out of action, but I was able to test the A1 with Tamron's newly released (and excellent) 150-500mm f/5.6-6.7 Di lens.
Even with non-native glass, the bird Eye AF worked excellently, and there's something very cool about watching that little green square hug the eye of a bird even when it's moving erratically. I tested the Eye AF with both flying birds and an egret hunting at my local lake, and it was particularly sticky even when the egret moved in and out the light and behind reeds.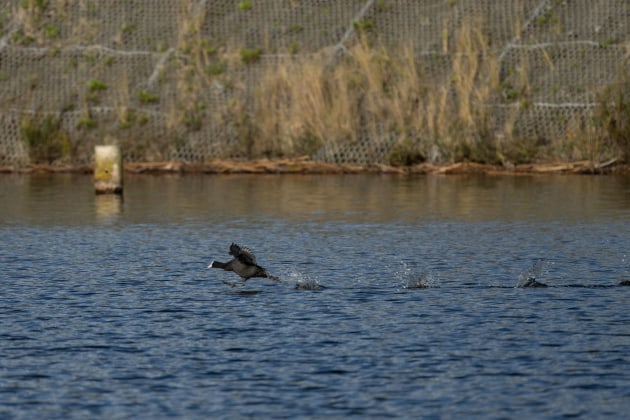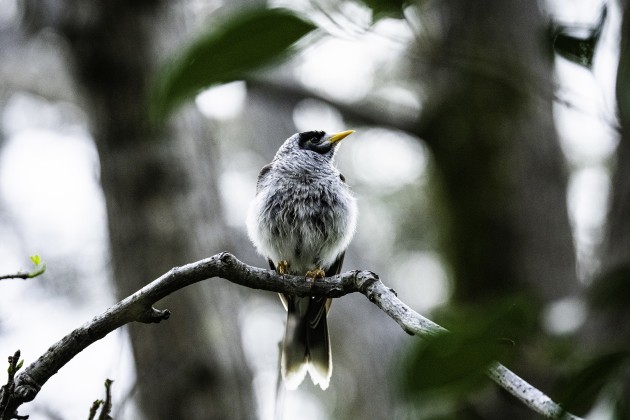 In bird Eye-AF mode the autofocus is confidence-inspiring to use because even if it does lose focus on the eye it will revert to object detection without a fuss.
Part of the strength of the A1's autofocus is down to it having a whopping 759 on-sensor phase-detect points and 425 contrast-detect AF points, with the AF coverage spanning nearly the entire frame at about 92% of the total sensor area. In my testing I rarely found any subject that caused it any issues – it's simply that good.
However, if I was to make one criticism of the autofocus, it's that you manually need to select between human, animal or birds for Eye AF. In most instances this isn't a problem, and, like anything Sony you can set it to a custom button, but it is another thing to consider when setting up your AF for a shoot.
Image quality
Sony have packed in a newly developed 50.1-megapixel full-frame backside-illuminated sensor (BSI) into the A1. That puts it among the highest-resolution full-frame cameras on the market - just below its sibling the 61MP A7R IV, and squarely in the same wheelhouse as the 45MP Canon EOS R5 and Nikon Z7 II as well as the 50MP Canon 5DS/R DSLR cameras.
But where its performance surpasses some of its rivals is in its use of a stacked circuitry design and integrated on-chip memory inherited from the A9/II sensors, which deliver faster data readout. Combine this with the better low light performance offered by BSI sensors, and the result are images with a stunning amount of fine detail that you really need to pixel peep to see.
This amazing fine detail is helped by the lack of an optical low-pass filter (OLPF), enabling the capture of even more(!) extra-fine detail. In the past, this would come with a healthy dose of moiré, but the A1 handles this particularly well, and in all but the tightest crops will it become something you might notice in your images, and only in surfaces particularly susceptible to it (bricks, striped clothing etc).
The A1's dynamic range is also excellent, with most images easily retaining shadows when pushed two or more stops in post. As you'd expect, ISO performance is also very impressive. For this review I shot almost all my sample images at a default of 400, but even at higher ISOs such as ISO 3200-6400, the Sony A1 does very well at controlling noise levels.
Video
I'll leave the detailed video review to more able videographers, but it's safe to say the footage as I tested it, in both 8K and 4K, was excellent, with good dynamic range.
To put it simply, the A1 shares almost all its video shooting features and modes with the a7S III, except that its higher-resolution sensor lets it capture full-width 8K video at up to 30p, as 10-bit 4:2:0 H.265 footage at either 200 or 400mbps.
The wrap up
The Sony A1 is the kind of camera many of us could only ever dream of owning, and it's fair to say after shooting with it for a month and a half I am now seriously considering whether it could be something I could live with as well, bank balance be damned.
Ultimately though, the A1 is a pro-targeted flagship, aimed at photographers who shoot a variety of subject matter and simply need one tool to rule them all. What's most exciting for photographers who don't meet this criteria is that it really is a 'halo' model – evidence that Sony can make a camera that seemed impossible just a few years ago, but also proof that its capabilities will eventually trickle down to lower level devices. I can't wait. ❂
Handling ★ ★ ★ ★
Good, although I think other camera brands have nailed the form factor better than Sony. Still, most users will be more than happy with the hold and functionality of the A1.
Features ★ ★ ★ ★
It's hard to find much more you'd need in a professional camera. Across the board, the A1 packs in class-leading technology. 
Autofocus ★ ★ ★ ★ ★
A revelation. The bird eye AF works fantastically and with 30fps to work with you'll catch everything that moves past your lens.
Image Quality ★ ★ ★ ★ ★
Fantastic. It's perhaps only bettered by the A7RIV in ultimate image quality, but this would be nitpicking.
Value For Money ★ ★ ★ ★
I'd be hard-pressed to call any $10,000 camera value for money, but if you have the means, this has it all.
Final word
Sure, it costs a bomb, but what you're getting with the A1 is the distillation of Sony's best technology from nearly a decade of Alpha series innovation. Is it for everyone? No, of course not. But for a photographer who demands the best tool for any job that comes their way, this is the camera to own, and perhaps the best mirrorless experience money can buy.
More info: Sony.com.au
More images