Photographer of the Year: Tips for a winning entry (from the winners)
With entries closing in two weeks time in the Photographer of the Year 2019, presented by Panasonic, our overall winners from the last three years offer for their advice for a winning portfolio.
Jasmine Vink - 2018 Photographer of the Year
Jasmine Vink's winning portfolio from the 2018 Photographer of the Year was captured in Ecuador, and shows a number of different frog species captured in natural yet dim light - challenging conditions for any photographer.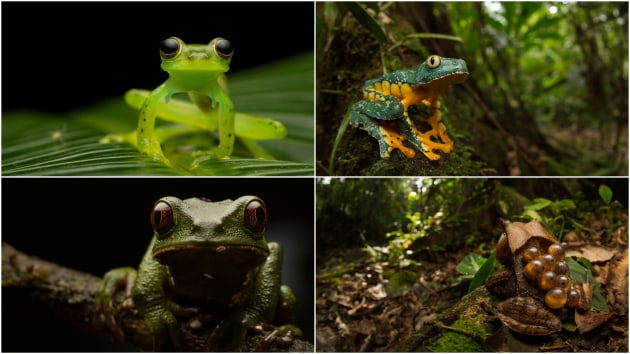 "My main tip would be to make sure your images tell a story. Ensure the individual images have a link, whether it be the subject, unique style, location or event. You need to have a clear idea of the message you are trying to get across."
For her portfolio, Jasmine says she tried to photograph what is an unusual subject in a different way.
"My theme was quite simple, but I tried to make the photos more personable."
Jordan Robins - 2017 Photographer of the Year
Captured at the Great Barrier Reef, Jordan Robins' 2017 Photographer of the Year winning portfolio was not only successful because of the technical challenges inherent in shooting underwater subjects in lowlight, but also for it's diversity and beauty.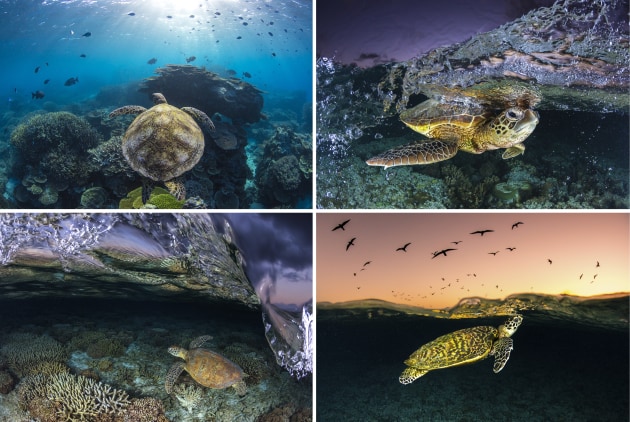 "Judges want to see fresh perspectives, so challenge yourself to capture something unique and creative that hasn't been captured before. When trying to capture that next award winning photo you can be as creative as you like, there are no rights or wrongs when it comes to creative photography.
Experiment and try photographing scenes or your subject in ways you haven't tried before. This could include shooting at different times of the day, shooting with slower shutter speeds, adding movement or using artificial light sources such as flashes and strobes."
Helen Whittle - 2016 Photographer of the Year
Helen Whittle's 2016 Photographer of the Year winning portfolio was made up of four images of her daughter Minnie captured in striking black and white.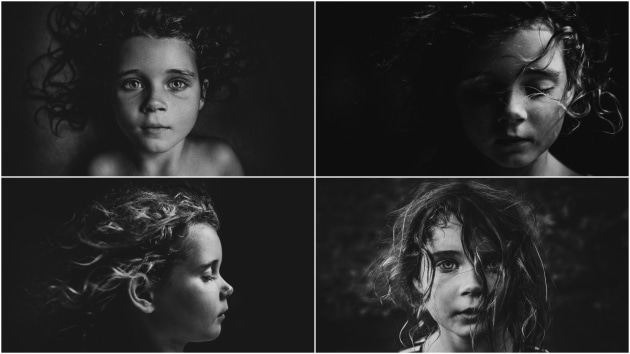 Firstly, read the rules, all competitions have different submission requirements. I always make time to read the rules a few times so I know I'm submitting correctly. There's nothing fun about being disqualified because you've named your files incorrectly. 
I also make sure I'm not leaving it until the last minute too. I have a folder on my computer of images I may want to enter into competitions, that saves the last minute scramble of looking through your entire catalogue of images the day the competition closes. 
And most importantly be original. Judges need to be stopped in their tracks by your images, you need to grab their attention so being authentic is the key! 
The 2019 Photographer of the Year presented by Panasonic is open now. Find out more here.