2016 Photographer of the Year presented by Panasonic: the winners!
New South Wales photographer Helen Whittle has won the major prize in the 2016 Photographer of the Year, the largest competition for amateur photographers in the Southern Hemisphere.

The 39-year old from Molong, near Orange, wowed the judges with a portfolio of her seven-year old daughter Minnie captured in black and white.

For judge Tamara Dean, the portfolio was a clear standout, revealing a skillful understanding of light and shadow and closeness with her subject. "This series of portraits capture a sense of the poetry and wonder of being a child," she said.

The 2016 Photographer of the Year, presented by Panasonic, was open to amateur photographers in both Australia and New Zealand and offered the largest prize pool in the history of the competion with cash and prizes of $34,000 up for grabs.

To enter, photographers submitted a portfolio of four images for the portfolio categories (Landscape, Nature, Travel, Black and White, Portrait, and Junior) and for the first time, also had the choice of entering their best single image in the new Photo of the Year category. By the time the competition closed in mid-November, more than 2,000 entries comprising more than 8,000 photographs had been received – a record in our four years of running the competition.

Editor Mike O'Connor said the large number of entries presented it's own challenges. "With so many brilliant entries, it was incredibly difficult for our judges to choose a winner. In the end, we were really pleased to see the judges were unanimous in choosing Helen's portfolio, a real testament to photographing the things that are close to you," he said.

Other winning images included Sydney photographer Todd Kennedy's striking drone images that won the travel category, the result of months of travelling to remote Western Australia, Queensland, and throughout New South Wales. His prize was a $15,000 photo tour courtesy of sponsor World Photo Adventures. Junior category winner, 16-year old Shinaya Rose-Humphreys, won with a standout portfolio of rodeo images from Queensland's Harlan Spring Spectacular and Landscape category winner Andy Smith won with a stunning series of powerful images taken in Australia and New Zealand.

The competition was judged by 14 of our finest professional photographers and mentors, Drew Hopper, Justin Gilligan, Tamara Dean, Sally Brownbill, Darran Leal, Tobias Titz, Anthony McKee, Nick Meildonis, Paul Hoelen, Steve and Ann Toon, Tanya Stollznow, Douwe Dijkstra, and Rohan Kelly.

Below you can see our winning portfolios from each category. To see more detailed lists of winners and runners up, as well as every portfolio that made the Top 20, get yourself a copy of the February issue of Australian Photography magazine - it should be in stores now or you can get a copy online here. We'll also share portfolios of the winners on our facebook page.

It's really important we acknowledge our incredible sponsors, without which the competition just couldn't run. Our major sponsor Panasonic, and category sponsors Eizo, WD, Camera House, CATC/Think Education, World Photo Adventures, Momento and DJI.

Finally if you entered and didn't make the shortlist this year, don't despair! This was by far the most challenging year in the history of the competition to judge, so much so that we early on made the decision to increase the number of shortlisted images. In the end, many strong portfolios only just missed out. By entering, you were willing to put your work out there to be judged by a panel of some of our finest photographers, which is hugely admirable in itself. Regardless of the result, we really hope you got something out of the competition.

The 2017 competition will open for entries in June, but in the meantime, we'd love to hear what you thought of the 2016 Photographer of the Year. Did we get the categories right? and what categories would you like to see next time around? Send us an email at editor@australianphotography.com with your feedback.
Helen Whittle
Overall winner: 'My girl'
2016 Portrait Photographer of the Year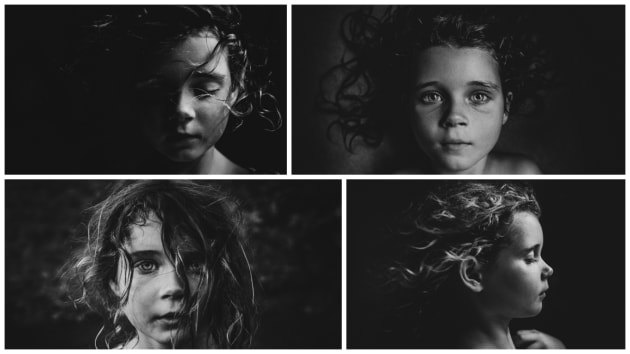 Andy Smith


2016 Landscape Photographer of the Year
Todd Kennedy


2016 Travel Photographer of the Year
Tim Baskerville


2016 Photo of the Year

 
Neil Vincent


2016 Nature Photographer of the Year

 
Yiannis Yiasaris


2016 Black and White Photographer of the Year
Shinaya Rose-Humphreys


2016 Junior Photographer of the Year
16/3/17 Update: We've now published the full list of winners, runners up and top 20 photographers here.