Western Digital launches SanDisk Professional Academy for Australian creatives
After launching SanDisk Professional, a new premium product line, Western Digital has now launched a new SanDisk Professional Academy for Australian creatives. 
Free to join, the new SanDisk Professional Academy is an initiative designed to act as an online community hub, offering members content, advice and training from a series of 'SanDisk Professional Mentors' who have been selected to share their industry experience and practical advice on shooting in the studio or on-location.
A number of Australia's leading creative professionals across the film, photography, music and entertainment industries have been selected as mentors. Through sharing and advice articles, video content and inspirational content in the 'Mentor Gallery', it is intended that Academy mentors will be able to collaborate with members in an effort to give back to the creative community in a meaningful way. 
One name on the list of SanDisk Professional Mentors that you might recognise is Alex Cearns OAM, Director of Houndstooth Studios.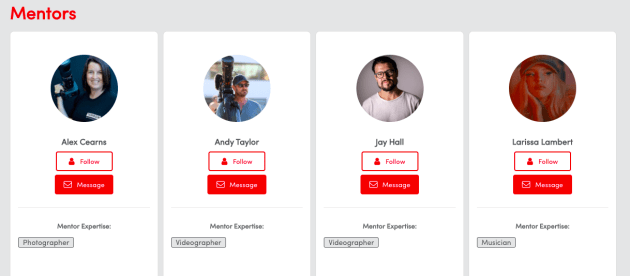 Cearns said, "This opportunity allows me to impart my knowledge of pet and wildlife photography. It's a great way for me to share my experiences with other creative professionals, both in my field and in other industries."
You can see the full list of mentors here. 
Members of the SanDisk Professional Academy will also have the chance to showcase their work, as well as develop their professional profile and connect with others in the industry.
Western Digital says the online creative hub has been launched with the breadth of the Australian creative industry in mind, designed to be open to all kinds of creatives, and encompasses everything from film, television, music and visual arts, to design, marketing, advertising. and digital content.
Stefan Mandl, Vice President of Sales at Western Digital shared, "In support of the local creative industries, the SanDisk Professional Academy was established to provide a platform where members become part of a vibrant community that inspires each other, and facilitates the exchange of knowledge across different fields and disciplines."
Western Digital has said that members of the Academy will also gain access to exclusive benefits including priority invites to events, discounts on SanDisk Professional products and the opportunity to join competitions, win prizes and participate in an inaugural SanDisk Professional Academy Awards.
 
Membership is free. You can sign up to the online platform or find out more information about the Academy on the website here.