The iconic Bay of Fires tree is no more
One of Australia's most photographed trees, the 'lone tree' at Binalong Bay Tasmania, has broken in high winds and moved to the forest in the sky.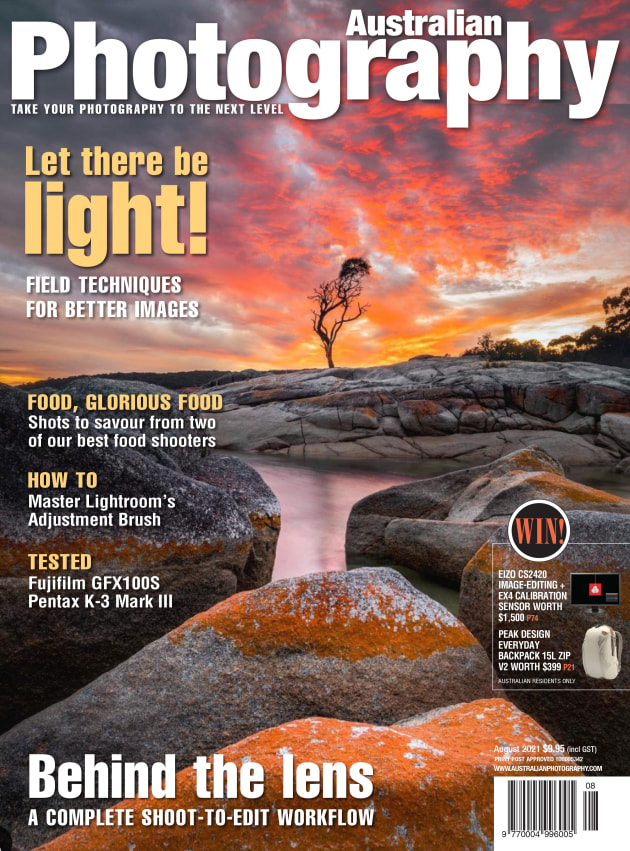 Known tongue-in-cheek as Tasmania's Wanaka Tree, the lone tree had long been a popular landscape photography destination on Tasmania's North East Coast, and provided a striking backdrop to the orange-tinged boulders that hug the shoreline.
The tree and surrounding landscape, photographed by Craig Crosthwaite, even graced the cover of our August 2021 issue of AP mag. 
For photographers visiting Tasmania, photographing the tree had become almost a right of passage. Hundreds of shots of the tree pepper the instagram hashtag #binalongbay, where there's been a mix of sadness and humour at its loss.
Tasmanian photographer Deni Cupit said recent high winds had likely caused the 'natural' snap.
"There's definitely no sign of deliberate sabotage or anything...I guess the winds were just too strong this time around," he said.
The tree may have always lived in the shadow of the world-famous Wanaka Tree in New Zealand, but for many photographers that was likely a good thing - that tree has been the subject of a council campaign to discourage people climbing it and even an axe attack last year.
Cover image: Craig Crosthwaite.