New Zealand's Wanaka Tree is under threat from tourists
It is one of New Zealand's most iconic sights - a lone willow on the foreshore of Lake Wanaka that has become so popular with tourists it's now known globally by just a hashtag - #thatwanakatree.
However a spate of recent incidents involving people climbing the tree has led to a new warning from the the local Queenstown Lakes District Council, with an announcement last week they will install warning signs near the tree following a branch being broken late last year by a climbing tourist.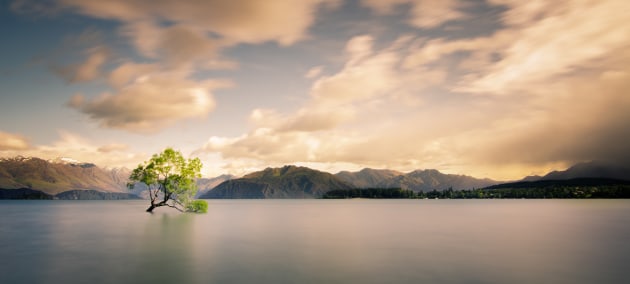 Queenstown Lakes District Council arboricultural officer Tim Errington told Lonely Planet that the council are considering a range of options to protect the tree. "Warning signs will be placed near the tree identifying the issues around climbing the tree, though we really want to avoid putting up fencing as this would have a significant impact on the amenity of the willow tree and take away some of the beauty associated with its stunning backdrop," he said.
The Lake Wanaka Tree is a crack willow, salix fragilis—and unsurprisingly is particularly fragile. Because the roots of the tree are constantly submerged it grows slowly, making it vulnerable to breakage. And while the tree is usually surrounded by water, at times lake levels are low enough for visitors to walk right up to it.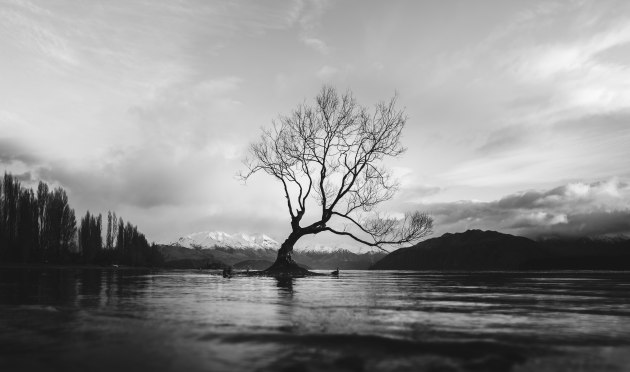 The beauty of the tree framed by Mt Aspiring has helped images of it become one of New Zealand's most recognisable locations, with dozens of tourists turning up daily to pose and shoot at the tree. At last check the #thatwanakatree hashtag had been used more than 19,000 times on instagram alone. 
Errington says signs in both English and Mandarin, along with a graphic that will discourage travellers from climbing the willow will be installed on the foreshore to protect it, and the council will consider other protective measures if needed.