New Zealand's iconic Wanaka Tree attacked with saw
New Zealand's famous Wanaka tree, a popular destination for photographers, has been damaged following an attack with a saw.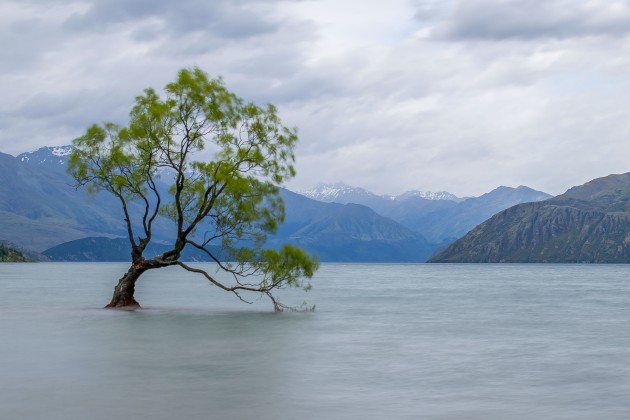 The crooked willow tree is a major tourist attraction in the region, and has become a popular symbol of hope and endurance in the South Island community. The tree's popularity even extends to its own hashtag, #thatwanakatree, that has been used more than 57,000 times on instagram. 
On Wednesday it was reported a number of the tree's branches had been lopped of with a saw or chainsaw, including one branch that touches the water. 
Speaking to the Guardian, Councillor Quentin Smith said the tree was "iconic" and so far there were no leads on who was responsible.
"It is disappointing that someone has chosen to vandalise it for whatever reasons," Smith said.
"We just don't know what would have driven someone to do this, and at this time we have no clue who is responsible."
Speaking to local media, Wanaka photographer Luisa Apanui said the incident was perplexing and sad.
"Everyone is pretty devastated. It's so sad to see someone did this on purpose," Apanui said.
"The famous lower branch that hangs horizontally out over the water that is really picturesque has gone."
"Some people hate the tree because it attracts so much attention but most local people love it, especially photographers."
Wanaka Community Board member Chris Hadfield told local media he was bewildered by the attack.
"It has survived this long, so I am sure it will keep going, but I can't understand why anyone would do this."
In 2018 it was reported that following a spate of incidents involving people climbing the tree, the local Queenstown Lakes District Council would install warning signs near the tree following a branch being broken by a climbing tourist.