Review: Fujifilm GFX 50S II
It doesn't seem all that long ago the first GFX camera hit the market, with the GFX 50S launching just five years ago in 2017.
Since then, we haven't seen any other companies dive into the format with as much confidence as Fujifilm has and, with the GFX 50S II, it's clear the Japanese company feels an iterative update rather than a wholesale one is the order of the day.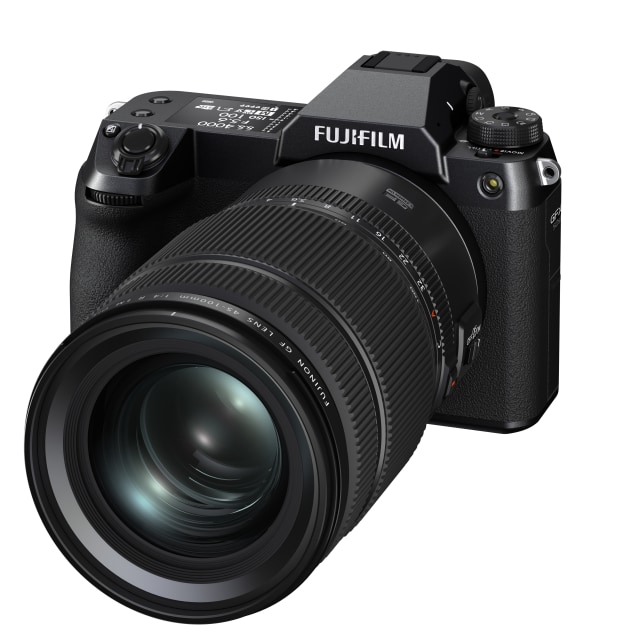 As such, on paper there doesn't appear to be much of a difference between the 50S II and its predecessor, yet the new body and a few internal changes – combined with a more affordable price point – might entice certain photographers to jump ship to medium format.
The GFX 50S II shares a lot more with the GFX 100S model than it does with the older original GFX 50S. The benefit of this is that users receive many of the advancements and improvements we've seen in the last five years. Does this make it a better choice for those interested in moving to full frame? Paired with Fuji's 30mm f3.5 WR lens, I took it for a spin to find out.
The body
Built on the same chassis as the GFX 100S, the GFX 50S II is a solid system that has moved away from the original boxy shape of the GFX 50S. In fact, the new design feels and looks more like a DSLR. Both the GFX 100S and 50S cameras share the same magnesium alloy, weather-resistant body as well as the same PASM control dial and LCD screen on the top plate.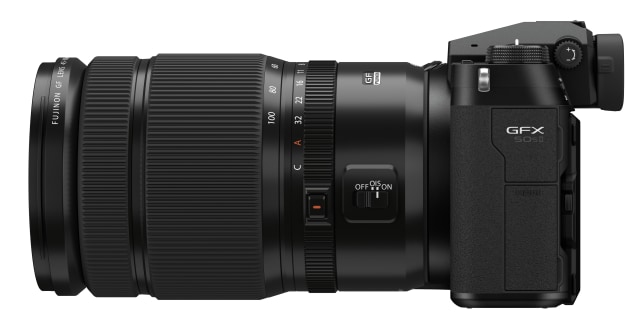 The rear LCD screen, electronic viewfinder and AF joystick are also familiar additions inherited from the GFX 100S. Both cameras with battery and cards inserted weigh 900g, which is lightweight for medium format systems.

It's easy to see that Fujifilm considers the GFX 50S II's major competitors to be the new generation of large megapixel 35mm sensor cameras rather than the larger traditional medium format offerings. It's likely why the GFX 50S II has both a smaller body and price, allowing it to compete with cameras such as the Canon R5, Sony A7R IV, Nikon Z7 II and Panasonic Lumix S1R.

With an effective resolution of 51.4 megapixels (44x33mm), the Mark II is comparable to these cameras, but some users might be disappointed to learn it has a conventional sensor chip, not BSI (back-side illuminated) like the chip in the 100S.
The built-in five-axis sensor-shift stabilisation inherited from the GFX 100S is a nice addition that helps distinguish the 50S II model from the original 50S or the 50R. IBIS isn't new to Fujifilm's medium format cameras, but the IBIS in the Mark II manages half a stop more than the one in the GFX 100S with 6.5 stops - quite impressive. 

Finally, anyone switching from the GFX 100S will be happy to know it uses the same NP-W235 batteries, which are rated to around 460 frames per charge. Other welcome additions include dual SD card slots, USB-C charging and transferring, 3.5mm jacks for both mic and headphone input, mini-HDMI and a PC sync port.
Autofocus
Fujifilm claims the use of a newer processor in the new camera makes it faster than past GFX 50 models, yet without the distance-aware phase-detection AF of the GFX 100S, it's still lagging a little.
Given the incredible technological advancements in autofocus speed, tracking performance and usability by other camera manufacturers, it does feel like the GFX 50S II is a bit of a backwards step, but it's worth remembering that this is no sports camera. Instead, it's aimed at a more considered style of photography.
Face and eye detection do a solid job provided your subject is directly facing you or at least one eye is well lit. However, eye detection only seems to work well with S-AF mode and begins to suffer when trying to track in continuous shooting mode - this is unfortunate and possibly a deal-breaker for photographers who see this camera fitting into their workflows for weddings or documentary work. 
Image quality
The autofocus may leave a little to be desired, but the image quality of the GFX 50S II certainly doesn't. There's no denying how powerful the sensor is, especially when cropping images tight in post. Of course, you can go even tighter with the crop using the GFX 100S, but for many people 100MP will push their image storage to the limit so the 50S II is likely a more sensible purchase.
Dynamic range is excellent and gives plenty of detail in both the shadows and highlights to push and pull in post. Importantly, images have incredible sharpness and detail throughout, and Fujifilm's equally excellent GF optics give a wonderful sense of tonality.
The larger photocells on the sensor make it very capable when light levels drop - at a high sensitivity of ISO 3200, noise is hardly noticeable with minimal grain visible, and you can expect good results up to about ISO 6400 before noise becomes a concern.
Video
Despite inheriting the newest processor from the GFX 100S, the GFX 50S II sees no upgrades in terms of video recording quality. You heard me right - the video specs max out at the same Full HD 1080 30p video as the five-year-old GFX 50 it replaces.
That said, if you're not serious about video this likely won't concern you, but it does feel like a bit of a missed opportunity. That said, there is now a dedicated Still/Movie switch on the top panel, which is a nice inclusion.
Overall
The Fujifilm GFX 50S II is a powerful and enjoyable camera to shoot. I can appreciate the simple design, the solid dials and controls and logical layout, which are all things I recall saying when I reviewed the GFX 100S last year - it just feels right.
But at the same time, it's perhaps not the large-scale update many users would have been hoping for, with the video specs in particular feeling like a missed opportunity.
However, what the GFX 50S II shows is Fujifilm is serious about making medium format more mainstream. With an RRP at launch of $6,499 AUD, it is Fujifilm's cheapest medium format body. With the traditional high cost of entry for medium format digital cameras now diminishing, the GFX 50S II should open up the big sensor format to a whole new audience.
Results

Handling: 5
Excellent. All buttons and dials are thoughtfully placed. Very ergonomic to hold.
Features: 3
Good, but lacks some video features you'd expect at this price point.
Autofocus: 2.5
A little underwhelming. Tracking features especially would benefit from a boost in speed and accuracy.
Image Quality: 5
Excellent. This is the reason to buy into the GFX system, the resolution is wonderful for large prints or adjusting your crop in post.
Value For Money: 3.5
With an RRP at launch of $6,499, this is the cheapest medium format system on the market.
Overall
It's an iterative update sure, but for the price there's still a lot to like about the Fujifilm GFX 50S II.