Image Doctor: The critiques
Sponsored by EIZO and a regular part of Australian Photography magazine for more than a decade, the Image Doctor, photo educator Saima Morel, can give constructive feedback on your images, with a selection of her favourite submissions appearing in print in AP mag every month.

If you want feedback on your images (it's free!), you can find out the details for submission here. 
This month's winner: Adrian Haupt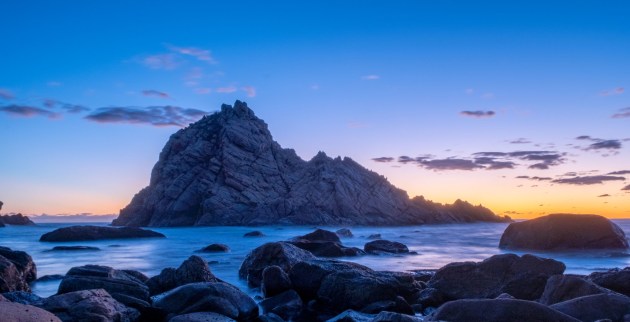 On a staycation to Dunsborough, in WA, Adrian Haupt and his wife came across a popular tourist location, Sugarloaf Rock. He wrote, "We decided to stay and watch the sunset. Perfect weather, company and a bottle of wine, we were happy to be able to capture this moment".
The colour in this is fantastic, and the composition with the rule of thirds works well. The long exposure produces a smoky effect, but an even longer exposure - say 80s or 100s - would intensify that smokiness and smooth out that water more. A neutral density filter would help to get those long exposures. The main weakness here however is not the image, but rather that there is too much compression.

A JPEG needs to be upward of seven (normal in some cameras) to retain quality – but maybe your new image editing monitor will help you see this!
Saima's Tip: The higher the JPEG number (usually seven up to 12) or rating (Normal, Fine), the more clarity will be retained.
Protect those pixels!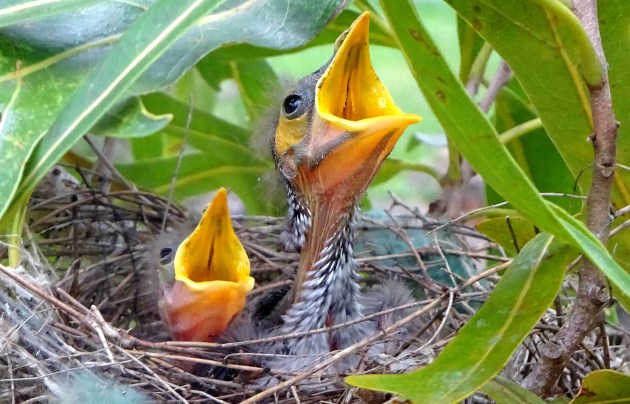 James F Philp wrote: "A flock of noisy miner birds established many nests in trees around our yard. One nest could be seen quite well using an eight-foot step ladder, and I grabbed my trusty Sony DSC to take 28 shots from about two feet away, which seemed to allow a fairly good focus on the edge of the nest while the birds took up a useful part of the frame.

It was cropped to frame the birds with leaves and nest to emphasise the aggressive and competitive process of nestlings obtaining food from very busy parents. A couple of days later the endemic butcher birds and kookaburras cleared the whole yard. Get your photos while they are there!"
I absolutely love the subject matter, but sadly, the image is beyond repair in terms of quality. There are just not enough pixels to highlight the details that make wildlife so wonderful. This image has suffered double trouble in the process of pixel loss. It has been heavily cropped, and cropping throws away pixels. It also has been over compressed which reduces the amount of data in the image. Making it a little darker could give the sense of more clarity. 
Saima's Tip: An image with a great subject deserves the best resolution, and there is no substitute for pixels.
Watch for softness
Looking for interesting reflections to diversify his subject matter, Jon Marshallsay took this image in the conservatory at the Adelaide Botanic Gardens. He said, "The lilies are in a raised concrete pool. I rested the camera on the rim of the pool to ensure stability and to get as close to the water level as I could. The photo was cropped to remove the distant lip of the pond and focus on the individual bud".
Unfortunately, while there are some lovely tones, both in the prickly-looking bud itself and the softened background layers, this shot is not quite in focus. It could be a matter of your lens if the image in the viewfinder appeared in focus. Some kit lenses are more prone to slight differences in the final result than what appears in the viewfinder.

Try shooting at say f8 for more depth of field, with an ISO of 400. More depth of field and a faster shutter speed would be of benefit.
Saima's Tip: Knowing your equipment - for example, shooting the same subject at different settings and then comparing the results - will allow you to get more control and the best results possible.
Straighten up
Walking through an enclosed city arcade, this is one image of a series Darin Chan took of this staircase. He mentions that is was an entry in a festival comp based on its red wall – which of course we can't see in monochrome. 
Minimalist images with different textures or tones can be highly effective. The architectural subject matter here depends on its lines, tones and texture, both matte and shiny. There are no real rough edges or irregularities, so the clean lines are key to the image. However, those straight metal posts have a definite lean.

To get the symmetry with those uprights, you need to get them vertical. Try rotating and cropping. This image is also a tad on the grey, or dull side, so could benefit by being one click darker to add contrast.
Saima's Tip: In monochrome images, contrast heightens drama and impact.