Experimenting with Adobe Photoshop's 'Super Resolution' feature
Last year we ran a step-by-step Photoshop tutorial detailing the painstaking process you'd need to follow if you fancied swapping a sky in one of your images – taking it from say, a boring blue to a vibrant pink. (The step-by-step guide is in our October issue of AP if you want to check it out) Then, just a few weeks later, Adobe came out with its Sky Replacement feature in Photoshop that automated the whole thing with the help of some pretty trick artificial intelligence.
But if Sky Replacement was an indication of how AI is now quite capable of automating mundane tasks, then Adobe's newest feature is something else entirely.

By now you've likely heard of Super Resolution. This feature, which is now a functional part of Adobe Camera Raw, goes beyond traditional sharpening and detail algorithms to offer full image enhancing. You can explore the technology that makes it possible in intricate detail online here, but in essence any image run through it will gain a 2x increase in linear resolution, which results in a 4x increase in pixel count.

It means that my more than decade old Canon 500D — a 15 megapixel camera —can now deliver a whopping 60 megapixel file that looks sharp and clean and can be printed much larger than it ever could before. Better still, Super Resolution is neatly integrated to allow for a streamlined workflow of editing, retouching, and scaling all in the same place. 
Let's look at an example. This is a street photo I captured in Iran back in 2017. It was taken with a 16.3 megapixel Fuji X100T, which generates a 4896 x 3264 pixel file - as a full res JPEG, this is a 15.1 megabyte file. The image hasn't been cropped. 
Bringing this file into Adobe Camera Raw and the Super Res tool, the resulting file is 9792 x 6528 pixels (63.9 megapixels), still at 300ppi. Looking at the below crops, there's barely any loss in detail either. 
And in case you were wondering, there is a limit to the resizing you can do - at least with the same file.
The other obvious advantage of Super Resolution is for wildlife photographers who are probably pretty used to the challenges of cropping to get 'closer' to a subject, while not cropping too much to lose resolution. When used in this way, Super Resolution is like having an advanced "digital zoom" capability. So does it work? In a word, yes. 
Here's an example. This is a shot of an echidna captured with my 24.2 MP Sony A7 III. This camera shoots at a native resolution of 6000 x 4000 pixels, and this image has been cropped to 5494 x 3663 pixels. The resulting enhanced file is a whopping 10987 x 7325 pixels at 300ppi - it's an 80.5MB file.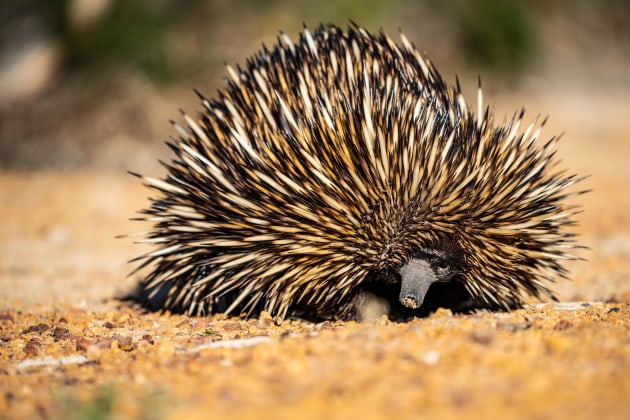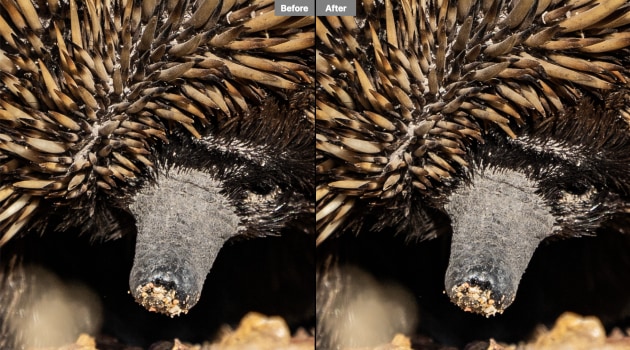 Here's another image that's a little more complex. It's a 2560 x 1707 pixel JPEG converted to .DNG, and then enhanced to make a 5120 x 3414 pixel file, at 17.5MB. 
Let's look at a 200% crop. Although there's a slight loss of detail, it's no more than is noticeable with the original file also cropped the same. 
The potential of something like Super Resolution is pretty exciting, but it's bigger than just being able to blow up old files to poster size. Consider the trend over the last few years of cameras with bigger and bigger sensors – now even my old Fuji X100T can, through the tool, produce files like it has a 69 megapixel sensor, and you could easily have 100MP with just a few clicks, or 200, or 300, without even upgrading your gear.
Of course, it would be remiss to not mention the other less palatable implications of technology like this, especially around surveillance and other nefarious uses we haven't even considered, but that's probably beyond the scope of this article. But for now, I'd encourage you to give it a try for yourself – especially if you have a few older files you've always wanted to see large.