Winner of the 2019 Comedy Wildlife Photography Awards announced
The overall winner of the 2019 Comedy Wildlife Photography Awards has been announced, with photographer Sarah Skinner taking out the award for her image "Grab life by the ...!"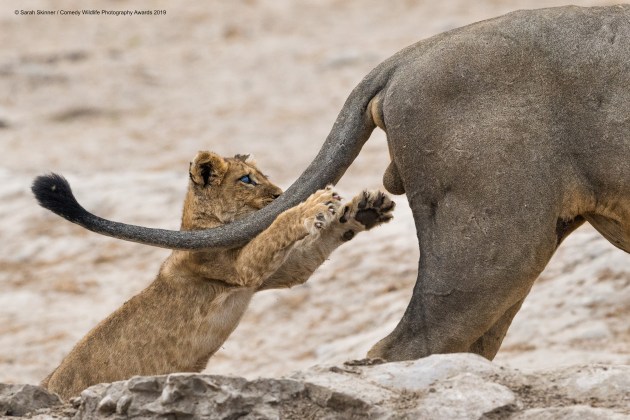 Captured in Botswana, the winning entry shows the moment of a cub and adult lion 'playing'…although the thought of what might have happened next definitely makes the eyes water.
Speaking about the award, Skinner said she was delighted the image will spread laughter and happiness around the world.
"I am happy to report that this lioness continues to thrive in the pride, having seen her again in October this year. I can only hope and encourage everyone, as a collective to each do our part in the conservation of all wildlife species, so that future generations can enjoy them, in the same way that I have done during my career as a wildlife photographer. Long may lions walk the plains."
The Comedy Wildlife Photography Awards is a global, online and free to enter photography competition, showcasing 'seriously funny images of the earth's most amazing wildlife.'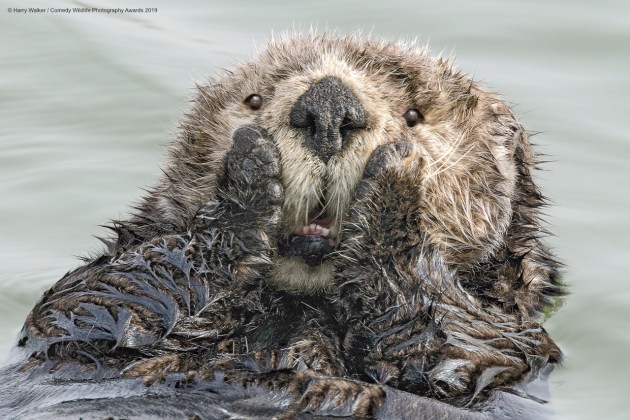 The People's Choice Award went to Harry Walker for his shot of a slightly bemused otter taken in Alaska titled 'Oh My.' The image also won the Creatures Under the Water Award, proving to be a favourite with the judges as well.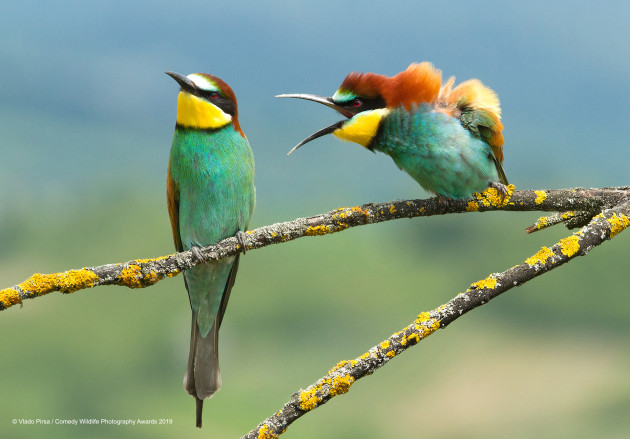 Other category winners included Vlado Pirsa's strikingly colourful shot of some birds in Croatia which won the Photo Creatures of the Air Award and Elaine Kruer was awarded the Portfolio Award for "First Comes Love" a series of 4 images depicting Cape Squirrels in South Africa.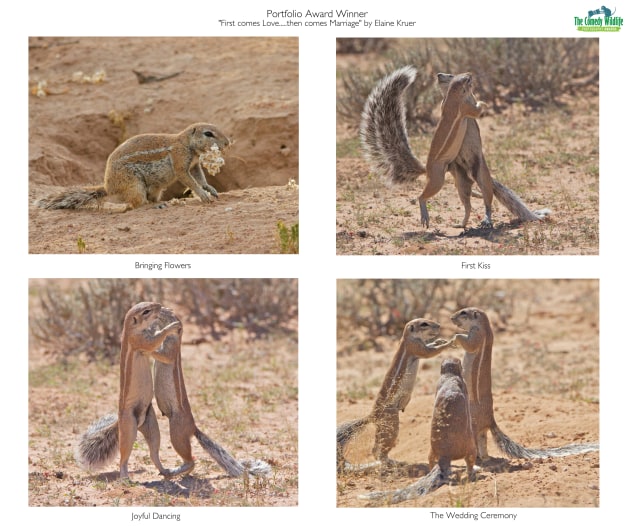 In addition to the Category Winners, there were 12 entries that were recognised as Highly Commended: Tilakra Nagaraj, Corey Seeman, Geert Weggen, Tom Mangelsen for both his images, Mike Rowe, Alastair Marsh, Martina Gebert, Eric Keller, Elmar Weiss, Roie Galitz and Txema Garcia Laseca.
You can see the full list of shortlisted images here.