Sony unveils more details of Airpeak drone project
Sony has used the annual CES conference to release more details about its upcoming Airpeak drone project, confirming the company's first drone is a quadcopter capable of carrying a payload of an Alpha series camera. 
The new drone, which Sony showcased alongside its new VISION-S prototype car, is aimed at professional users, and has a boxy, rectangular design. The legs fold upwards after the drone takes off, similar to DJI's Inspire.

Parts of the drone appear to be made of carbon fibre, and the drone looks like it can be controlled via a large, dedicated tablet based remote. It's not clear if the drone is capable of carrying non-Sony cameras.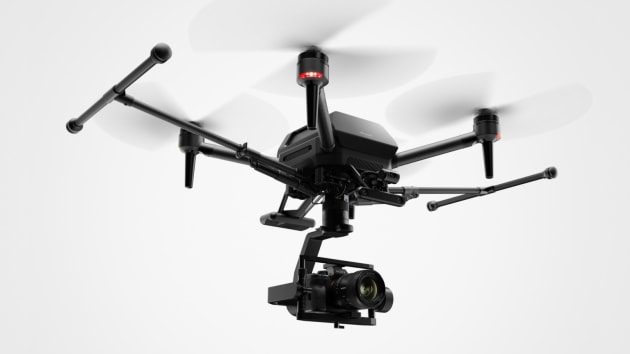 According to an update on the Airpeak website, the project is the first phase of a larger drone strategy, with the company currently seeking collaborators in Japan and the USA to work on the project.
"Sony launched the Airpeak brand with the goal to further develop today's drone technology while achieving the utmost in value creation," the company says on its official website.
"As the first phase of this project, Sony will launch a new business targeted for professional photography and video production in the spring of 2021."
You can watch an aerial test of the new drone below.