It's official: Facebook begins hiding like count
Following reports it was to be trialled last month, social media giant Facebook has begun testing hiding the like count in Australia.
According to DIYPhotography, the test officially started on 27 September.
Now, and just like on Instagram, Facebook has begun hiding the number of likes a post receives from everyone but its author. 
On our own personal Facebook page, a message says that users might notice a change in the way reactions appear on posts in newsfeed.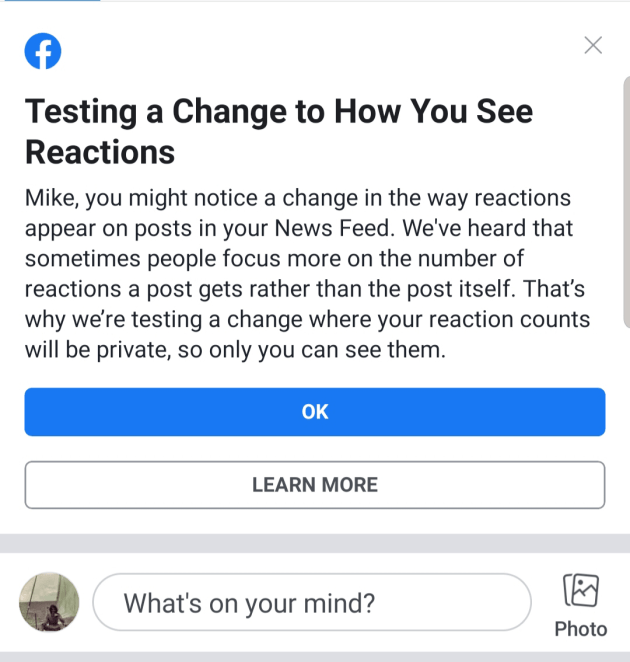 In a conversation with Tech Crunch, a Facebook spokesperson said that they are "running this test to see if it will improve people's experience on the platform."
Like with the trial and eventual adoption of the change on instagram, Facebook wants users to focus on the quality of what they share, and not just the number of people who react to it.
So far Facebook has made no changes to what is arguably the platform's most controversial section - the comments section.
Comment counts are still displayed, as are the most common types of reactions left on a post, and the faces and names of some people who Liked it.
If the rollout is deemed succesful, users around the world can expect to see their like count hidden too.