Apple will now pay winning photographers for its 'shot on iPhone' competition
Last week we reported on Apple's new 'shot on iPhone' global photography competition, with the major prize for the 10 winning images a feature on billboards in select cities, Apple retail stores and online.
However many photographers quickly noticed that there was no mention in the terms and conditions of any licensing fee that would be paid for use of winning photos, leading to a quick backlash against the ninth-richest company in the world.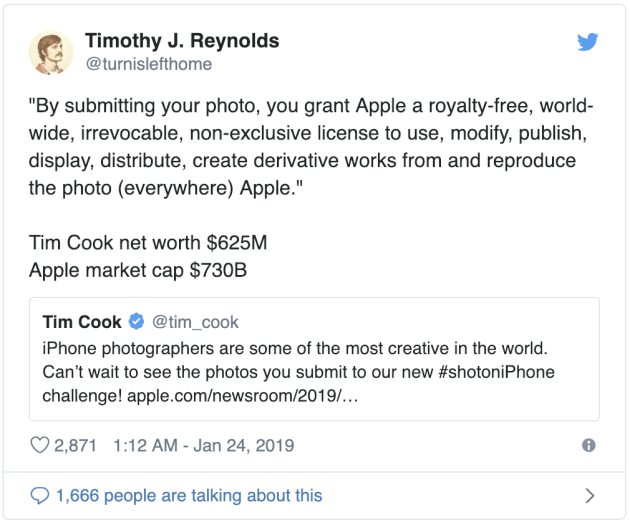 In a win for photographers, Apple has now updated its terms to reflect that the creators of winning images will be reimbursed for their work.
Here's the original terms and conditions, courtesy of the Internet Archive's Wayback Machine: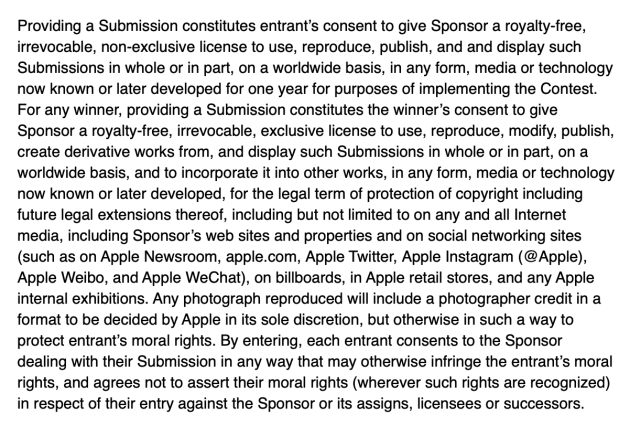 And the specific line about prize money:
And the new updated terms and conditions from the Apple Australia website: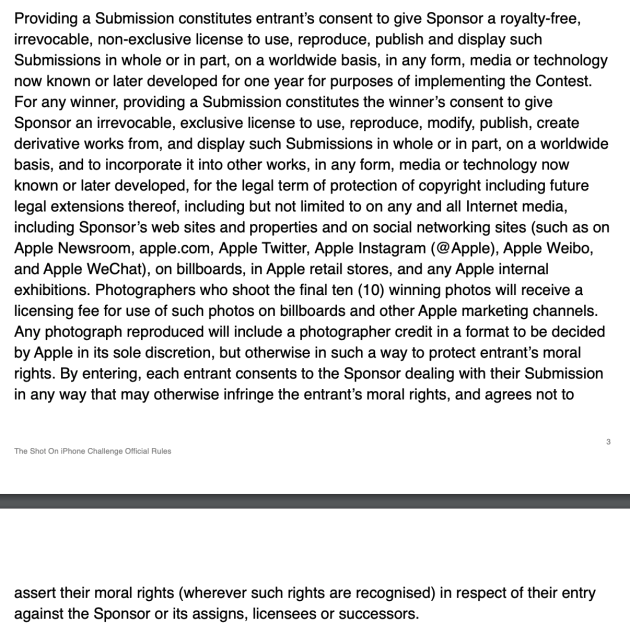 The key point is about two thirds of the way down, where the terms now state that.. 'photographers who shoot the final ten (10) winning photos will receive a licensing fee forn use of such photos on billboards and other Apple marketing channels.' 
Apple have also included a line that the company 'believes strongly that artists should be compensated for their work.' 
That said, there's no indication about how much compensation would be adequate. One artist, who joined the vocal criticism of the terms on Twitter, suggested a $US10,000 ($14,088) starting point.
Tech-site Gizmodo reported that they had reached out to Apple for comment on whether it originally intended to compensate the winners, however the company reportedly 'declined to comment publicly on the matter.'
Regardless, we'll take it as a win for photographers and further evidence of the power of social media to enact change.