Sony launches ZV-E10 interchangeable lens camera for vloggers
A little over a year after introducing its first camera for vloggers, the fixed-lens ZV-1, Sony has launched an interchangeable lens version, the ZV-E10.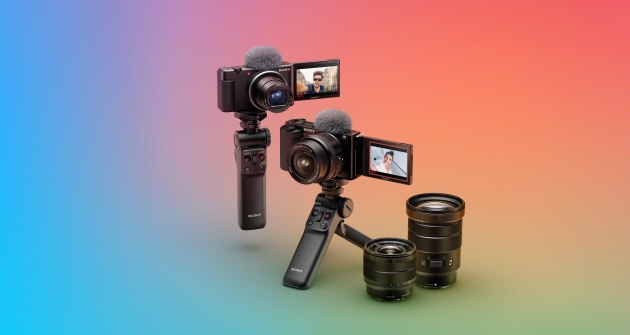 The new camera is built around the same 24.2 Megapixel sensor as the stills-focused A6100, but is largely optimised for video. Compared to the A6100, the ZV-E10 gains a swing-out touchscreen, a directional three-capsule microphone, and a one-touch mode button that replaces the dial to switch from stills for video. However, the ZV-E10 does lose the A6100's EVF.
Like its sibling, the ZV-E10 only offers electronic stabilisation, however Sony says that the camera does have the ability to record gyro sensor data in the camera's metadata that can be used when applying stabilisation in post-processing.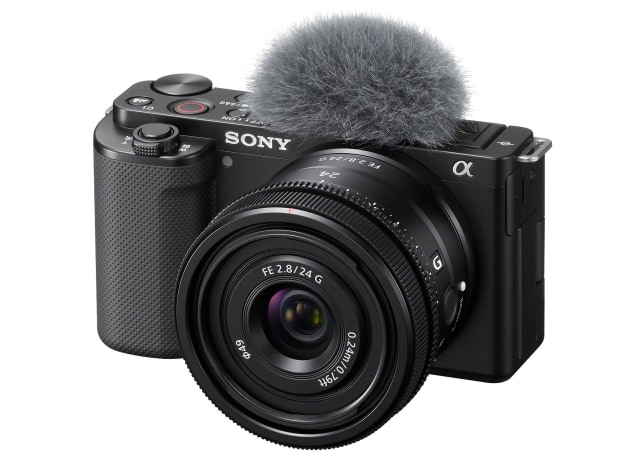 With a native ISO range of 100-32,000, Sony says the ZV-E10 will offer eye and subject-tracking AF, along with the ZV-1's vlogger-friendly Bokeh Switch mode, which toggles the aperture to blur your background or bring it into focus. In addition, a Product Showcase mode applies AF settings best suited for presenting products on camera. 
Video specs top out at 4K / 30p, and there's Hybrid log-gamma, S-Log2, and S-Log3 profiles included. Slow-motion footage is available at 1080 / 120p, and livestreaming via USB is supported for phones with Android 11, though not yet available with iOS devices. The Alpha ZV-E10 can also be used as a high-quality webcam or live streaming camera by simply connecting it to a PC or smartphone.

Finally, Sony says the ZV-E10 will offer up to 80 minutes of video recording on a single battery charge, almost double the ZV-1's 45 minutes.
The ZV-E10 and the ZV-E10 Single Lens Kit, featuring the E PZ 16-50mm F3.5-5.6 OSS power zoom lens will be available in black or white from August 2021, and start at $1,249. 
You can find out more about the new camera at Sony.