First look: Sony ZV-1
Sony has launched a new compact camera aimed at vloggers and content creators - the ZV-1.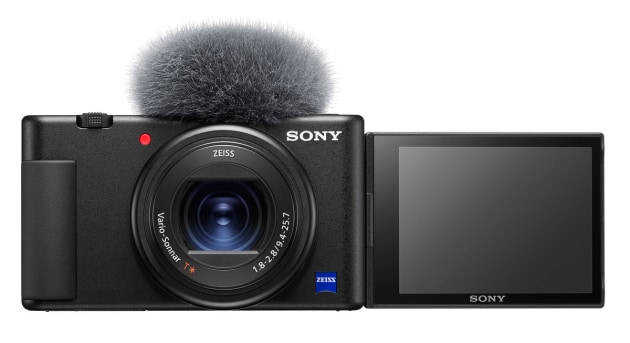 At first glance the new camera (which is an entirely new product line for the company) appears to pack in much of the technology from the popular RX100, but Sony says the distinct naming indicates the ZV-1 is not intended as a replacement for the series.
Instead, by adding in a flipping LCD, ergonomics that lend themselves to selfie-style use, and an improved directional three-capsule microphone to the 25.5-70mm equivalent f/1.8-2.8 zoom and 20.1 stacked CMOS sensor, the ZV-1 has been optimised for users who spend more time with the camera facing them.
Here are our thoughts after a couple of weeks with the new camera. 
The body
Although the ZV-1 has much in common with the RX100, the controls and handling are quite different. For a start, it has a very different button arrangement and grip setup.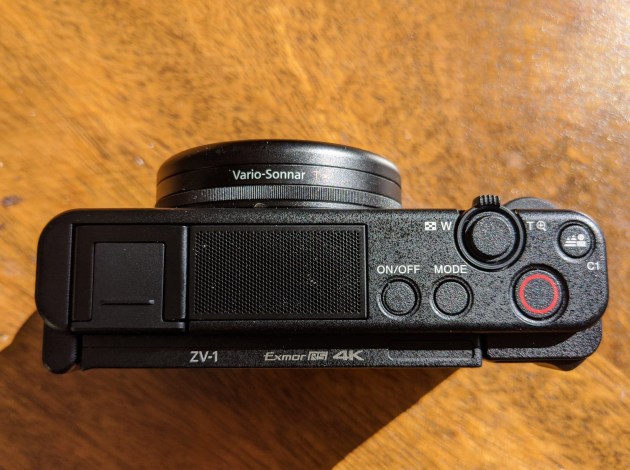 There's a large dedicated [REC] button (with a red ring around it to differentiate it from the shutter button) positioned immediately behind the shutter. When holding the camera in a 'normal' position, it seems like an odd location, but when you turn the camera to face you it makes a lot more sense, and is easily accessible.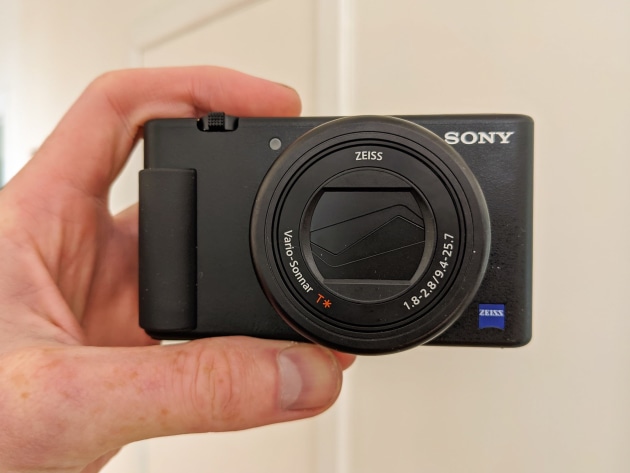 Speaking of turning the camera around, the combination of a meaty grip and the lightweight of the ZV-1 means it's a really comfortable camera to hold.
If I was to make one criticism, the On/Off button and the Mode button that sits next to it are a little too similar, and even though the On/Off has a tiny raised centre, a little bit more texture would be useful to avoid accidentally bumping the wrong one.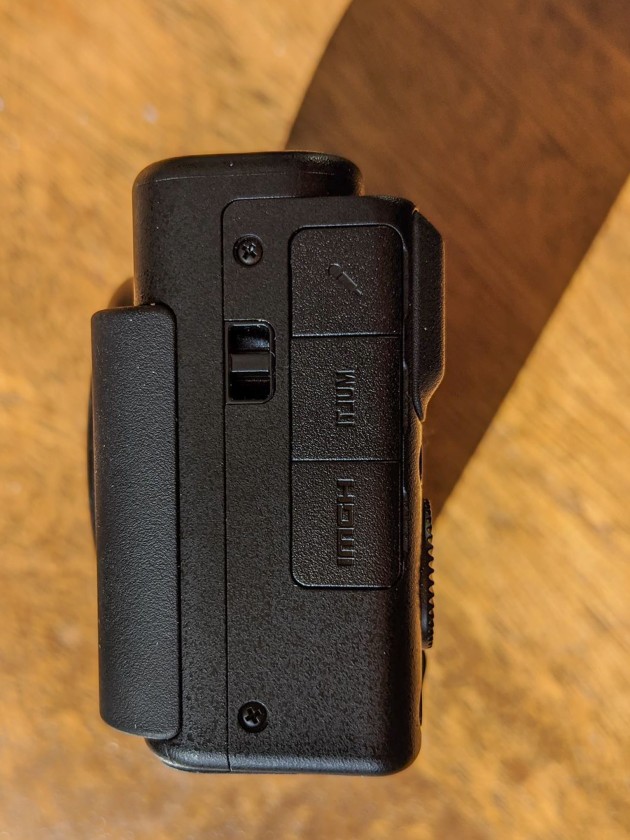 The other significant feature on the ZV-1 is the lack of any viewfinder, which is to be expected. That leaves the flipping LCD as the only way to look at images (or yourself). Luckily it's bright, easy to read and feels robust. 
On the side of the camera opposite the LCD hinge there's an HDMI port, a USB-C 'Multi' port (which doubles as a charging port) and a mic input. For a camera aimed at vloggers it's a little surprising there's no headphone jack, but the camera does come with a rather nifty deadcat which attaches to the camera's hotshoe and is a nice inclusion.
Image quality
Being a camera that shares much in common with the RX100, the image quality is excellent. This being a pre-release camera meant I had to rely on Sony's own Imaging Edge software to convert the RAW files I captured into JPEGs, but the 20MP stacked CMOS sensor delivers excellent results and images retain plenty of shadow detail.
A new feature on the ZV-1 is Background Defocus mode. This automatically opens the aperture up to its widest setting to give as shallow a depth-of-field as possible, and can be done with the touch of a button. By default, it's allocated to the C1 button on the top of the camera and is easily accessible when facing towards you.
Perhaps what is most interesting about this mode is the camera will target the widest aperture possible and use a combination of the physical aperture and built in ND filter to get there. 
Video
Video specs share much in common with the RX100 series - that means 4K UHD video at up to 30p, 1080 capture at up to 120p and high-speed upscaled video at up to 960p. There's also substantial stabilisation included, with digital image stabilisation and the IS built into the lens.
There's also Sony's excellent Eye AF auto tracking available in all video modes, a new exposure mode that prioritises an evenly exposed face and a pretty cool product showcase mode for demonstrating products that overrides face detection to focus on the most immediate subject, and will work with Sony's GP-VPT2BT shooting grip. These features may seem a little niche, but I think vloggers will definitely find them useful.
Final thoughts
My time with the ZV-1 was pretty short, but it was enough to see that this is a camera that's really much more versatile you may initially think when looking at the vlogger-centric features this camera packs in. It's infinitely pocketable, has a great, sharp and long lens, and an excellent sensor. Combine them with some seriously capable vlogging features and you have a camera that's perfect if content creation is your thing.
The Sony ZV-1 will be available in Australia from mid-June 2020, with an RRP of $1,299. In the meantime, you can find out more at Sony.com.au.
Look out for a more detailed review soon.
More images