Sony launches $3,099 a7 III
Sony have announced their newest full frame mirrorless camera, the a7 III.
The a7 III features a new 24.2MP back-illuminated Exmor R CMOS image sensor, and looks to incorporate many of the features and improvements we saw with last year's standout release of the a7R III.
The sensor
Inside, the sensor is paired with a front-end LSI that effectively doubles the readout speed of the image sensor, as well as an updated processing-engine that boosts processing speed by approximately 1.8 times compared to the a7 II. The processor can also output 14 bit RAW format, even in silent and continuous shooting modes, and is equipped with a 5-axis optical image stabilization system that results in a 5.0 step shutter speed advantage.
The ISO range is 100 - 51200 (expandable to ISO 50 – 204800 for still images) offering an overall 1.5 stop improvement in image quality. The camera also features a massive 15-stop dynamic range at low sensitivity settings.
Autofocus
The A7 III has 425 contrast AF points that work with a 693-point focal-plane phase-detection AF system inherited from the a9 that covers approximately 93% of the frame.
Sony say AF response and tracking has also been greatly improved, with almost 2x the focusing speed in low-light condition and 2x the tracking speed compared to the previous model as a result of the faster image sensor readout. In practice, this should allow for complex and unpredictable motion to be captured with greater precision and accuracy.
The acclaimed Eye AF feature is also available in the new camera, even in AF-C mode, which is extremely useful for situations where the subject is turning around, looking down or otherwise obstructed.
Additionally, if there is fluorescent or artificial lighting present in a shooting environment, users can activate the Anti-flicker function to allow the a7 III to automatically detect frequency of the lighting and time the shutter to minimise its effect on images being captured.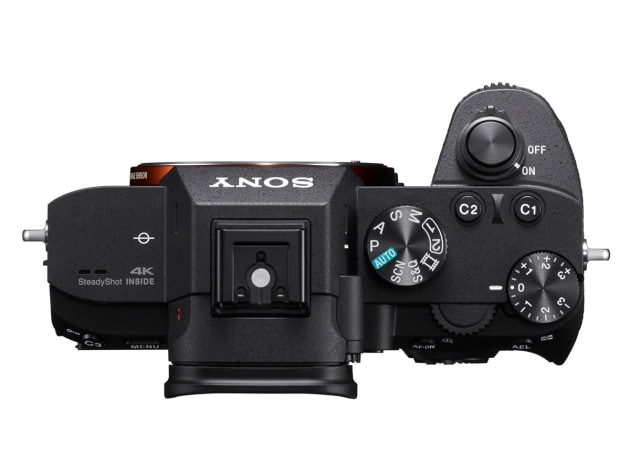 Speed
The a7 III is equipped with an updated image processing system that lets it shoot full resolution images at up to 10fps with continuous AF/AE tracking for up to 177 Standard JPEG images, 89 compressed RAW images or 40 uncompressed RAW images. This high speed mode is available with either a mechanical shutter or a completely silent shooting.
The camera can also shoot continuously at up to 8fps in live view mode with minimal lag in the viewfinder or LCD.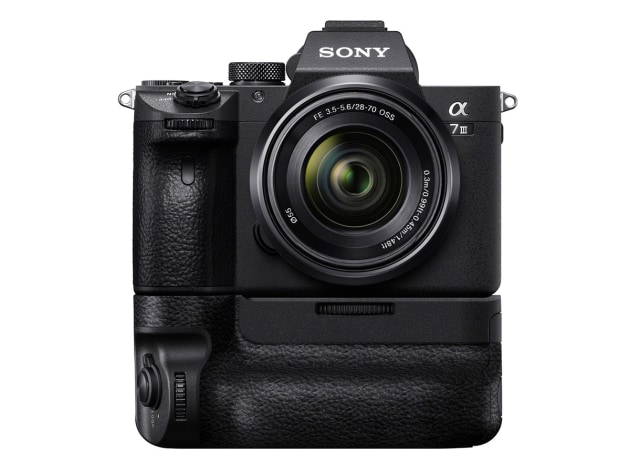 Video
4K (3840x2160 pixels) video recording is offered across the full width of the full-frame image sensor. In video mode, the camera uses full pixel readout without pixel binning to collect about 2.4x the amount of data required for 4K movies, and then oversamples it to produce 4K video. 
There's also S-Log2 and S-Log3 are for increased color grading flexibility, as well as zebra functionality, Gamma Display assist and proxy recording. The camera can also record Full HD at 120fps.
Build and design
The a7 III picks up many of the features we saw in the a9 and then again in the a7R III. These include dual media slots, with support in one slot for UHS-II type SD memory cards. There's a variety of options for storing content in each of the cards, including separate JPEG / RAW recording, separate still image / movie recording, relay recording and more.
Battery life has been greatly extended as well – with a CIPA measurement of up to 710 shots per charge, it promises to offer the world's longest battery life of any mirrorless camera, as the new camera utilises Sony's Z series batteries that have approximately 2.2 times the capacity of the W series battery in the α7 II.
The new a7 will be available in Australia in late March for SRP $3,099. By comparison, the a7R III will set you back about $5,000, and the flagship a9 about $6,000.