Sony announces ZV-1 Mark II vlogging compact
Sony has announced the ZV-1 Mark II, an upgrade to 2020s ZV-1.
Like its predecessor, it's built around a 20MP stacked CMOS sensor, but the camera now uses an 18-50mm equivalent f/1.8-4 lens, a bit wider than the 24mm-equiv. lens of the Mark I, although the new model is a stop slower. 
Video specs are the same as the Mark I, maxing out at 4K/30p, although there's also 1080 capture at up to 120p and high-speed upscaled video at up to 960p. There's also S-Log2 and S-Log3 profiles for grading, although video can only be captured as 8-bit files.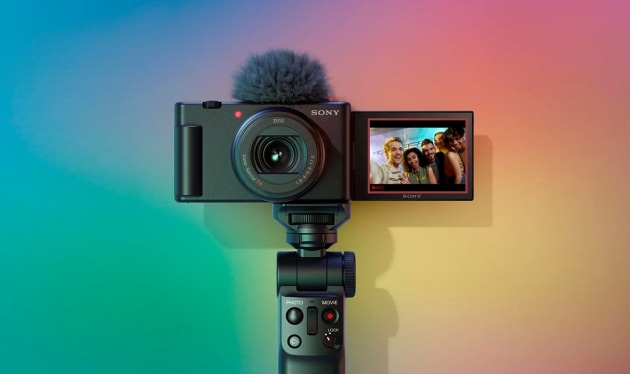 For audio recording, the ZV-1 Mark II has the same setup - that means three capsule mics, and as with the original ZV-1, there's no headphone socket for audio monitoring. That said, it does now feature conveniences like a USB-C port - so that's a thing. 
On the stills side, the ZV-1 Mark II matches the recent RX100 models, offering up to 24fps continuous shooting in both JPEG or Raw. However, because the ZV-1 has no mechanical shutter, the longest possible shutter speed is just 1/4 sec. 
The ZV-1 Mark II will hit store shelves mid-June 2023 and set you back $1,499.