Ricoh announces rugged WG-80
Ricoh has announced the successor to 2020's WG-70 rugged point-and-shoot camera, the WG-80.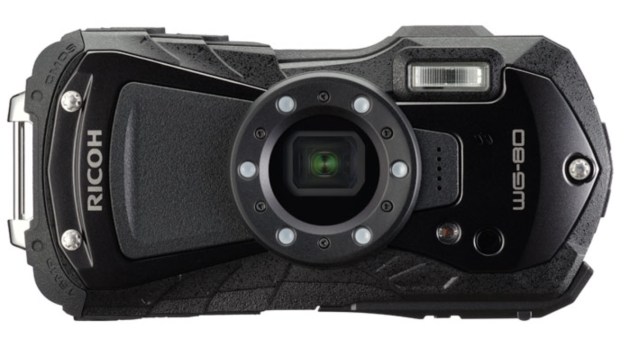 The latest edition of the apocalypse-survivable camera (probably), the WG-80 is not a particularly huge advancement over its predecessor, or, come to think of it, the WG-60 from 2018 either.
It still offers a 16MP 1/2.3-inch backside illuminated CMOS image sensor, the same 28-140mm focal length, the same 2.7-inch 230K-dot LCD and its ruggedness is still the same - that means it's waterproof to 14m, freezeproof to -10 degrees and shockproof, i.e, it can be dropped with no effect, from a height of 1.6m. The WG-80 is also crush-proof against weights up to 100 kilograms of force.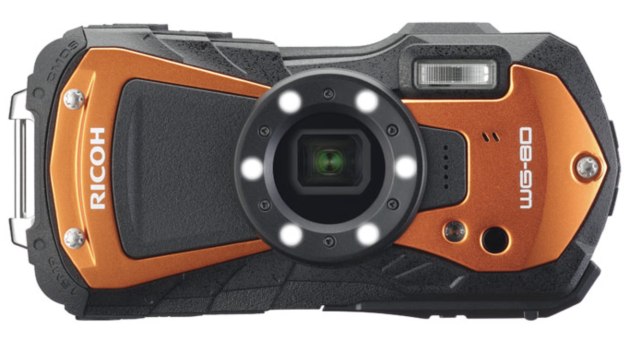 What the WG-80 does bring over its predecessors are Macro capabilities. Positioned around the circumference of the lens barrel are six built-in macro lights with various functions. Ricoh says they provide bright, uniform light illumination of a subject when the Digital Microscope mode is selected.
The company says the lights provide a lighting intensity that is twice that of the WG-70, and a five-step intensity adjustment feature can be tuned to optimise output depending on the situation.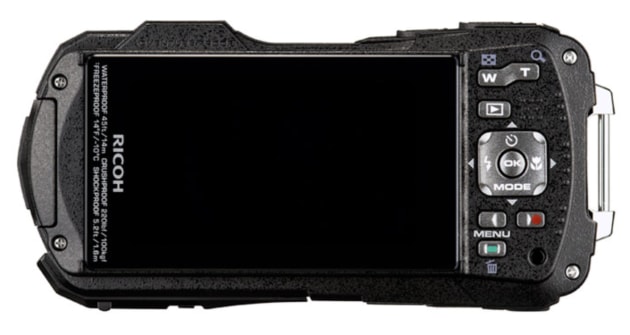 Unfortunately there's no optical image stabilisation onboard the WG-80, but there are three types of electronic image stabilisation: Pixel Track SR, Digital SR and Movie SR. Pixel Track SR and Movie SR use pretty standard image stabilisation correction to compensate for blurry images in photos and videos, while Digital SR mode boosts ISO to ensure a faster shutter speed in low-light scenes.
Video specs are nothing to get too excited about - there's Full HD movie recording employing the H.264 recording format at 30 frames per second. Although to add some creative touches to movie recording, the WG-80 also features a high-speed camera function for slow-motion playback of captured movie clips, and an interval movie function.
In addition, a micro-HDMI terminal (Type D) is also provided on the camera body for simultaneous output of Full HD movie clips and sound to external audio-visual devices. 
No local pricing or availability has been announced yet, but the Ricoh WG-80 will retail for $329.95 USD ($470 AUD) when it goes on sale in mid-June 2022. For now, keep an eye on local distributor CR Kennedy's website for more.