Review: Sony 70-200mm f/2.8 GM OSS II
I'm going to start this review with a warning, especially to those using the older Sony 70-200mm GM f/2.8. Unless you are really serious about purchasing Sony's first Mark II G Master lens - its 70-200 f/2.8 GM OSS II - and you have the odd $4000 ready to buy one, do yourself a favour, don't try it out.
Why? Well, you'll probably end up being desperately unhappy, knowing that there is a lens that's sharper, lighter, faster focusing, with more controls and improved video capability, and you're not using it.
Build
At 200mm long and weighing just 1045g (without the tripod mount), the Mark II is almost 30% lighter than its predecessor, making it currently the world's lightest full frame AF 70-200mm f/2.8 lens. Fully weather-sealed, the front element has a fluorine coating to help repel oil (i.e., think fingerprints) and water droplets.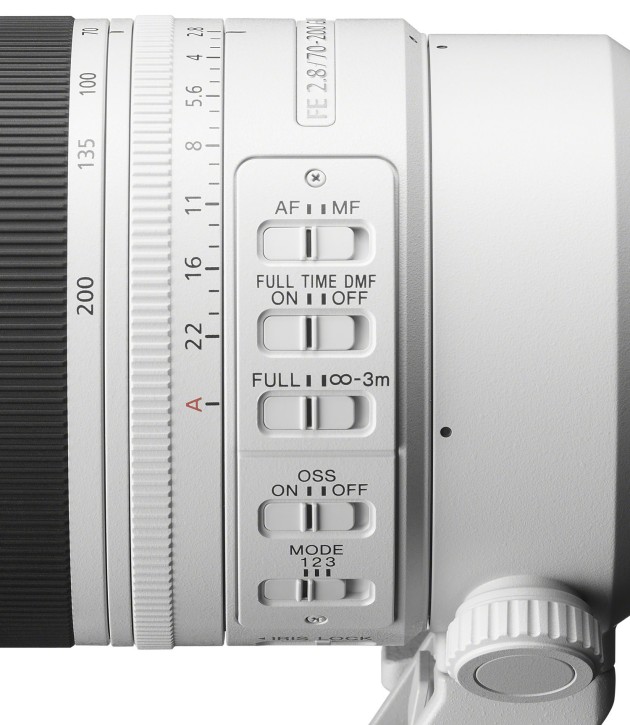 Coming with a removable tripod-collar, like its predecessor, the reversible lens hood has two things that I have often wondered why all manufactures don't offer; a flocked interior (to help prevent unwanted reflections) and an opening at the bottom (so you can easily use a circular polarising filter without having to take the hood off).
But to this, the design has even been further improved, as the hood is now a circular shape (vs. petal) with a silicon rubber front edge – allowing you to more easily (but probably not advisedly) to rest and balance it face down on its front edge when changing lenses. Pleasingly, it still has a 77mm filter thread.
Internally
Internally there is a new optical design consisting of 17 elements in 14 groups, which include two ED and two Super ED elements (to help suppress chromatic and spherical aberration), one aspherical element and one XA element (to help improve resolution).
Some elements now also have a new 'Nano AR Coating II' which I'm told was developed to further help minimise flaring and ghosting – but I couldn't really test that easily.
A newly developed 11-blade aperture unit has also been included with the intent to help maintain circular bokeh when stopped down by two stops from fully open.
Minimum focus at 70mm is just 40cm (down from 96cm on the Mark I) and a very respectable 82cm at 200mm.
Externally
There are now seven (up from four on the Mark I) toggle switches. As with the previous model, there are switches to control AF/MF, focus zoom range, OSS (vibration control) On/Off, and a toggle to switch to move between stabilisation modes (of which there are now three).
The new lens also has an iris click (on/off) and iris lock switch – more of those in a moment - as well as a new switch to turn on a Direct Manual Focus (DMF) mode. This DMF mode allows you to tweak the autofocus, or shift it significantly to a new range, even when you are using autofocus.
It's a feature that can be really useful in dynamic situations when the AF locks onto the wrong subject. Speaking of focus, there are now three (up from two) customisable focus hold buttons on the barrel.
Probably most noticeable on the lens barrel however is the new dedicated aperture ring which allows you to directly control the aperture diaphragm, and with this, an ability to turn off (by the 'iris click' toggle) the aperture click switch stops. For videographers, it means you can now silently and smoothly change aperture as you shoot.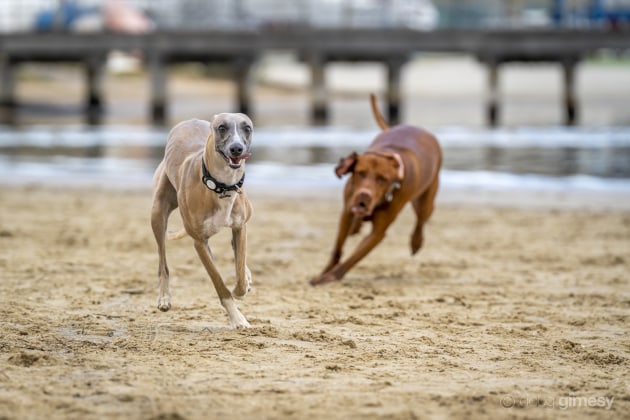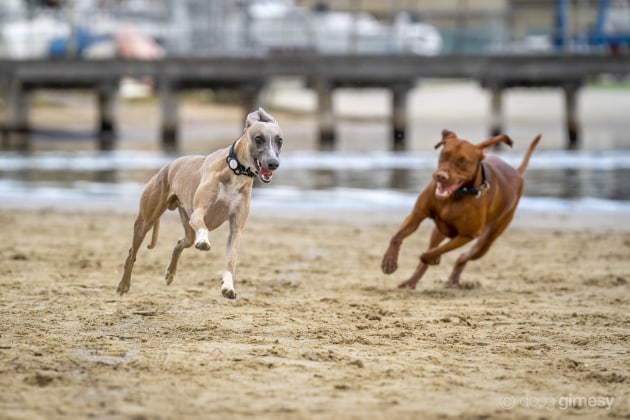 Additionally, there is another toggle ('iris lock') that allows you to, as the name implies, lock the aperture in, helping prevent accidental shifts if you don't want it to change whilst handling. Together, these features are really good additions I know cinematographers will appreciate.
Image quality
I used the 70-200mm f/2.8 GM OSS II with Sony's A7 IV and found the results excellent.
I'm normally no pixel peeper, and don't look for issues, but do look closely at the images I like and intend to publish. With that approach, between 70mm and 200mm and wide open (f/2.8), the image quality was very sharp, even at the edges - although possibly a tiny bit little less.
I didn't notice any bothersome barrel distortion or CA and the bokeh was nice. Did stopping down a little improve performance? Possibly, but you'd have to pixel peep and I couldn't tell.
Shooting at slower shutter speeds image stabilisation is always useful, and this lens offers three modes: Mode 1 is the 'standard' stabilisation, Mode 2 is specifically for panning (so the horizontal gyro is turned off) and Mode 3 is designed for very erratic movement.
In Mode 1, standing still, I was actually able to shoot relatively still objects (i.e. my cat waiting for food) with a 200mm focal length, easily at 1/40th second and even sometimes at 1/30th – that's pretty impressive.
In Mode 3, shooting from a light plane, doors off, buffered by 200km winds, I felt much more comfortable in dropping the shutter speed when necessary – but these were unique, variable and constant changing conditions, so it was hard to compare.  
Autofocus/zoom
Sony state that the AF on this lens is four times faster than the previous model. Whilst I had both lenses to compare, I can't confirm it's four times faster, however I can say the AF on this lens is incredibly fast, and faster than its predecessor, and worked really well with my Sony A7 IV.
Additionally, the new zoom ring has improved torque, which I liked, and as expected, was smooth and quick to rotate through.
The ratings
Handling ★ ★ ★ ★ ★
At this price level, you'd expect a premium build quality and the Sony doesn't disappoint. Great weather-sealing, excellent zoom torque, super-fast autofocus and oh so light. A pleasure to hold.
Features ★ ★ ★ ★ ★
I'm not sure I could reasonably ask for more. With super-fast AF, three modes of OSS, DMF, a dedicated aperture ring (with the ability to turn the clicks off), weather sealing, improved minimal focus distance and a fluorine coated front element, this lens has the features professional photographers and cinematographers want in the field. Oh, and did I mention it's light?
Image Quality ★ ★ ★ ★ 1/2
Impressive detail from wide open and to the edges, great handling of CA, and nice bokeh. For pixel peepers, they shouldn't be disappointed. So why 4 ½ stars? That little bit of vignetting at f/2.8 didn't make it perfect, and I always want the quality of a prime even in a zoom - which is unfair I know!
Value For Money ★ ★ ★ ★ 1/2
At $3988 RRP, and about $1000 more than its (still available) predecessor, this lens is a big investment, and whilst a two-year local warranty is good, it's worth noting Canon now offers a five year warranty for its 70-200mm. But as a professional tool for photographers or videographers, or indeed anyone who works in the field and cares about equipment weight, I think it's a very good investment.
The wrap up
After a few months, and more than 5,000 frames with the Sony 70-200mm f/2.8 GM OSS II lens, I'm very impressed. Across the board from the additional functionality to the image quality and autofocus, Sony has significantly improved its 70-200mm to really set the benchmark for professional zooms in this popular focal length.
It definitely isn't cheap, but if you have the need, or money is not an issue, I recommend it. 
More images