Review: Panasonic Lumix S1
Panasonic's first full frame camera is late to the party, but offers a rugged and professional-quality body, great ergonomics, and an impressive sensor, that may just have the established players looking over their shoulders with a touch of nervousness. If you're not bothered by the size and occasional autofocus struggles in low light, you'll be very happy with the image quality and usability of the Lumix S1. 
Panasonic's announcement last year that it planned to release two full frame mirrorless cameras caught us a little off guard. After all, the company had been pushing its Micro Four Thirds system cameras, Lumix G, for over a decade and with great success, especially so for videographers with the hugely popular GH series. We guessed correctly that a more stills focussed camera (The Lumix G9) might follow, but a completely new format with it's own mount? Surely not.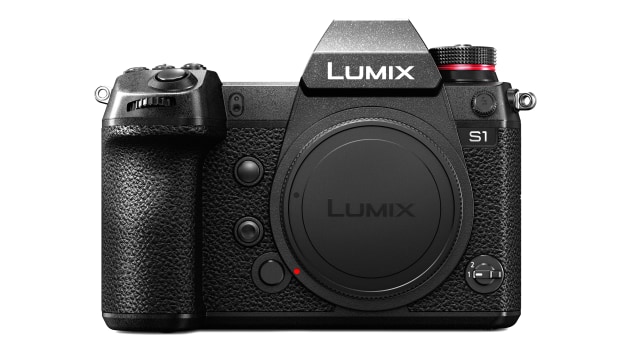 And yet here we are, with Panasonic now offering compelling options for the full breadth of photographers and videographers, and also offering a mount supported by both Leica and Sigma. The Lumix S1 reviewed here is the baby-brother to the big megapixel 47.3MP S1R, which is aimed at comparable cameras the Sony A7RIII and Nikon Z7. But like these, the S1R comes with an eye-watering price tag that means it's really only aimed at a particular end of the market. The S1, at $3,499.95 AUD, body only, loses the large number of megapixels, but gains a cheaper price tag as a result.
Our testing of the Lumix S1 took us from the Central Coast, NSW to the dusty deserts of Nambung National Park in WA over a month. 
Body and Layout
Both the S1 and S1R have an identical form-function, and in the hand, both are very solid, well-built and, as a result, somewhat heavy cameras. The S1 is 1,021g with a battery and memory card, considerably heavier than Sony's A7III at 650g or the Nikon Z6 at 675g.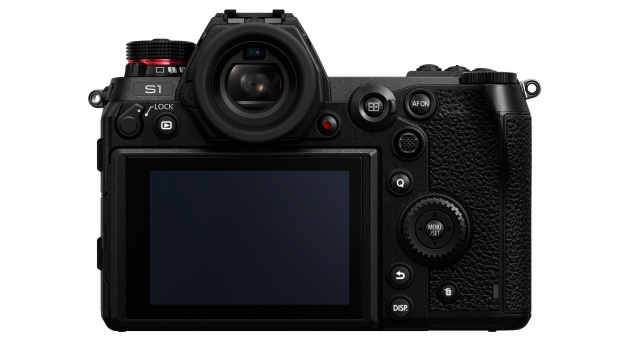 But there's benefits to that heft. The first is a weather-sealed body and a huge grip that makes the camera comfortable to hold for long periods, and the other is an in-body image stabilisation system (IBIS) that offers 5.5 stops of shake reduction and up to six stops with compatible lenses.
First, the body. The S1 is covered with buttons and dials and the feel of these is excellent, with the joystick and ISO dial textured to make identifying them easy, even with your eye up to the viewfinder. The location and placement is also near perfect, except for the somewhat polarising on/off switch that we can't help but feel is orientated around the wrong way, but this is really a minor quibble. We especially like that some of the buttons can also be illuminated, useful when working in darker conditions.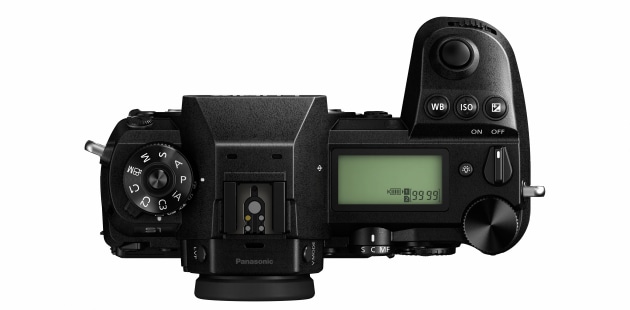 The main button on the back side of the camera is the joystick-like focus lever positioned to the left of where your thumb naturally sits. This joystick is really responsive in all directions, even diagonally, although you can also use the touchscreen if you need to quickly focus on a specific area. Unlike the somewhat hobbled Sony A7III, which only allows for a small number of operations on the touchscreen, the S1 lets you do just about everything you could hope, from swiping through menus, pinching to zoom and adjusting focus. 
The top panel isn't a complete redesign like the back and appears to share a similar layout to the G9, which will mean photographers familiar with this camera will immediately feel at home. It has the same detailed and clear quick-function LCD that lights up brightly. A large rear command dial sits in the corner, matched by an additional dial at the top of the grip. Both of these work in tandem to flick through menus for the usual ISO, EV, shutter speed or aperture settings, and importantly they have a consistent feel that means regardless of the speed they are rotated, changes through the settings are performed at the same speed.
Panasonic says the S1 is weatherproof and can be used in temperatures as low as -10ºC. It's largely built from a magnesium alloy, and there's also a ton of rubber on all the doors and ports which suggests it should be ready for challenging weather conditions.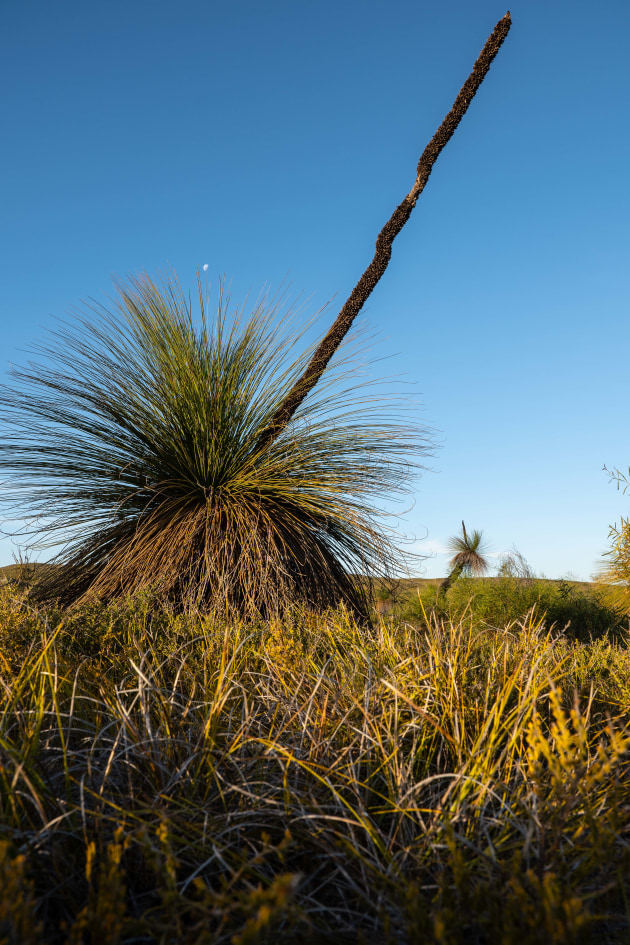 The 2.1 million dot touchscreen is one of the best and brightest we've used on any camera, and is based around a 3.2-inch touch-sensitive panel. It tilts on three-axes, much like the Fujifilm X-T3, which means you can flip the screen up or down when the camers is in either landscape or portrait orientation. The S1 is no vlogger's camera though, and as such the LCD doesn't reverse itself so you can have it facing you while looking into the lens like that on the G9 or GH5.

With the video chops of the GH5, it's no surprise Panasonic has also included both headphone and microphone ports, and it will also support XLR via a dedicated hotshoe. We're glad to see USB-C is becoming more commonplace in the latest generation of cameras as transfer speeds are greatly improved over USB 3.0. With more and more of our devices using USB-C for charging it also means we can almost get away with one charger for all.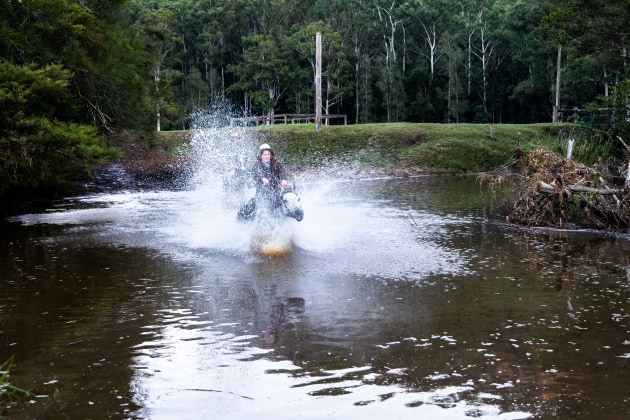 When it comes to card slots, heaven help any camera company that even considers releasing a pro camera in 2019 without at least two of them, although only one of the slots of the two in the S1 is of the more widely-used UHS-II SD variety. The other is an XQD memory card, which makes sense when you look at the video capabilites included. XQD offers blazing fast read/write speeds and a high capacity storage limit, perfect for managing large 4K video files. 
Finally the battery life caught us a little by surprise, especially so when you look at how much larger the battery is than those in rival cameras. The CIPA rating puts the batter life at 380 images when using an SDHC/SDXC card, and 360 frames when shooting to XQD, although according to TechRadar Panasonic claim the Power Save function allows you to boost this up to 1,150 shots. You'll definitely want to pack a spare battery, and consider keeping the LCD turned off unless you need it.
Viewfinder
Any doubts you may have had about a gap between an electronic viewfinder (EVF) and optical viewfinders found on DSLRs will be erased with one look through the large, bright and vivid EVF found on the Panasonic S1. It's one of the best EVFs we've used, and packs 5.76-million dots of resolution, a super speedy 120 fps refresh rate and .005-second lag rating. The big round eye cup is also comfortable to have pressed to your eye for long periods.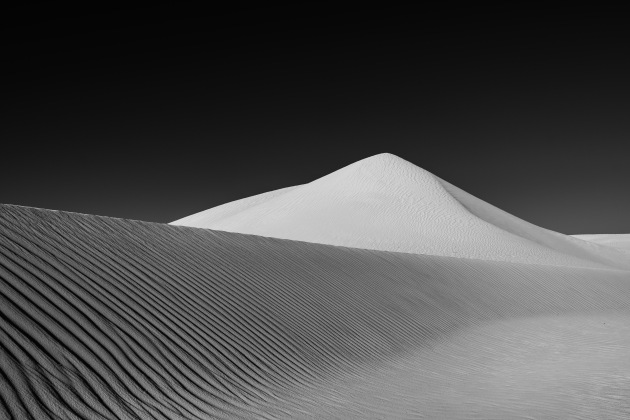 Autofocus
Panasonic say a redesign of the autofocus system was a requirement for the shift from Micro Four Thirds to the full-frame sensor found in the S1, although the company has stuck with a familiar 225-point contrast-based Depth from Defocus system for autofocus like that in the G9.
Panasonic claim the redesigned system offers accurate focusing even in low lighting conditions down to -6EV, and focus acquisition as fast as 0.08 seconds. In use, we found the results generally very good, especially so in single point AF and in good lighting. However as light levels fall, the camera does struggle a little, and you may hear the autofocus system pulsing in challenging lighting as it hunts for focus, something that's also noticeable in AF-C.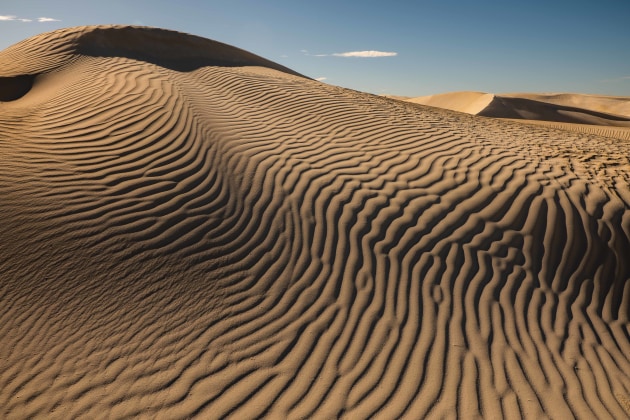 Where Panasonic have made greater leaps is in the variety of AF area options available. Pushing in the middle of the AF button on the rear of the camera brings up five choices, full 225 area, customisable zones, expand and single area, and also a new smaller pinpoint option. 
There's also new tracking and object recognition with face, eye, body and even animal detection. With these settings the S1 will surround subjects of interest with a flexible white frame, and surround what it thinks is the main point of interest with a yellow frame. This can be changed between the selected subjects with a quick flick of the joystick, and then once you've settled on your main subject it's a matter of half pressing and focussing, with the frame finally switching from yellow to green to confirm. It sounds a little complex but generally works well, although may require a slight change to your shooting style.
Finally the drive speed of the S1 gives plenty of options. You can shoot at 9fps at full resolution and 6fps when in continuous focus. The 6K Photo mode will produce 18MP images at up to 30fps, and if resolution is even less of a concern you can boost this to 60fps at 8MP with the 4K Photo mode. All these changes can be quickly made with the small collar at the base of the PASM dial.
Image stabilisation
One of the explanations given for the size and weight of the S1 was the need to cater for the newly developed IBIS system that surrounds the larger full frame sensor inside the camera. But when the stabilisation is this good, we'd argue the penalty is worth it. The S1 offers some of the best stabilisation of any full frame mirrorless camera on the market at the moment. On its own there's five-axis stabilisation, but it can also work together with compatible O.I.S. lenses with their own two-axis stabilisation systems to offer a total of six stops of stabilisation.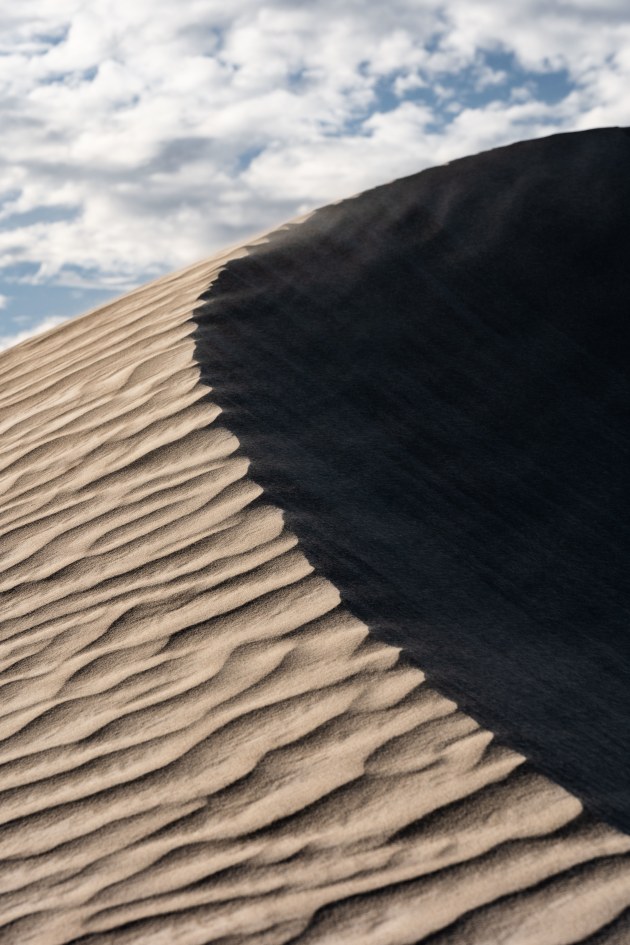 The downside is the there are only two lenses with O.I.S available currently - the Lumix S Pro 70-200mm f/4 O.I.S and Lumix S Pro 24-105mm f/4 Macro O.I.S, but more will definitely follow. Ten Panasonic S1R and S1 lenses are planned to be available by next year and Sigma alone are promising 14 lenses for the L-mount in 2019. In it's current iteration with the 24-105mm lens we were able to shoot sharp images at shutter speeds as slow as 1/8th of a second, which is very impressive. 
Image quality
With a totally new sensor showcasing the latest imaging technology, it's no surprise that the image quality of the Panasonic S1 is excellent.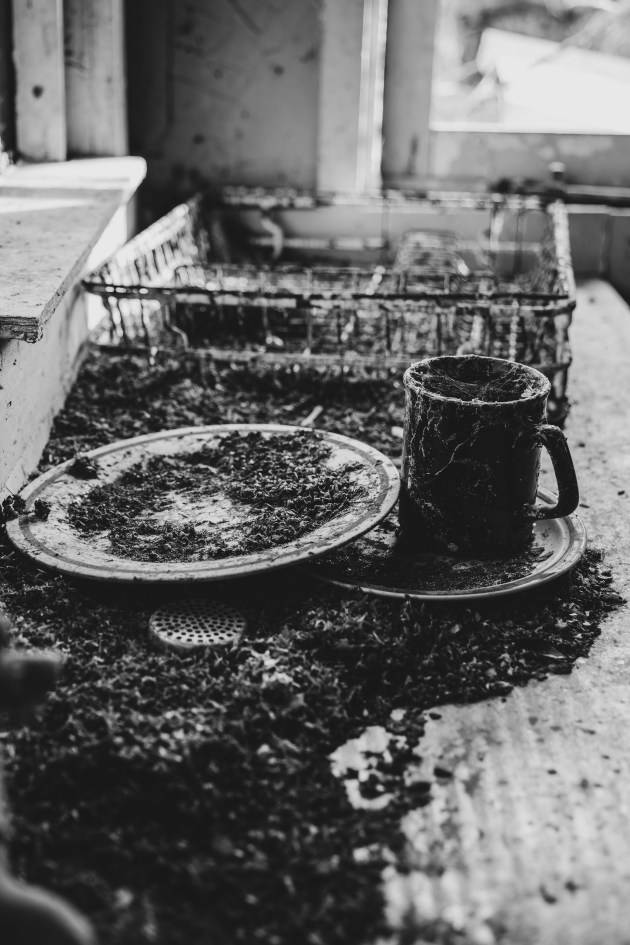 The 24.2MP sensor has a wide dynamic range with a maximum ISO range of 51200 that can be extended to 204800. In use we found very little noise at ISOs below 1600, with noise only really becoming noticeable at ISOs above 3200. In-camera noise reduction is also very subtle and JPEGs display plenty of rich but natural colours. Importantly, RAWs retain screeds of detail in the shadows and there's plenty of detail that can be pulled out with adjustments to shadows and highlights in Lightroom.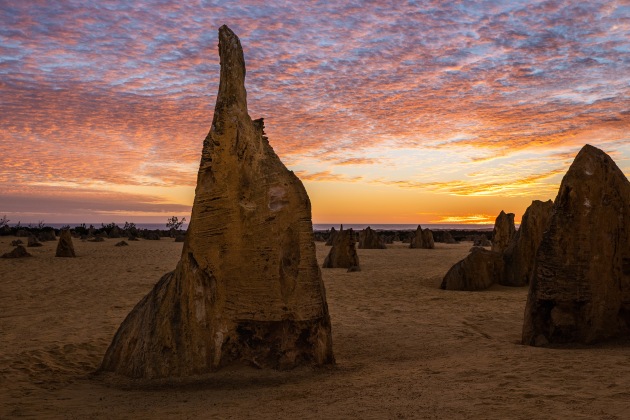 One of the more interesting features of the S1 is its High Resolution mode that takes advantage of the IBIS and allows the camera to create 96Mp files. When activated, the camera shoots a sequence of eight images in quick succession. Between each shot, the camera uses the IBIS to shift the sensor by a tiny amount, meaning every pixel on the sensor is in a different location and captures a different part of the scene. The resulting images are then merged in-camera. It's best used for static subjects and with a tripod, but delivers impressively detailed files. 
Video
Our testing didn't allow for much time to really test the S1's video capabilities, but on paper at least there's much to appeal to videographers here. 
Video can be recorded in 4K UHD at up to 60/50p, and also output in slow motion. Full HD videos can be recorded at a maximum of 60p, with Panasonic providing a software update later this year that will boost the S1's video specs to 10-bit 4:2:2 external recording when shooting 4K footage in 60/50p, and 10-bit 4:2:2 internal recording when capturing in 30p/25p/24p. Better still, all the video modes can take advantage of the IBIS as well.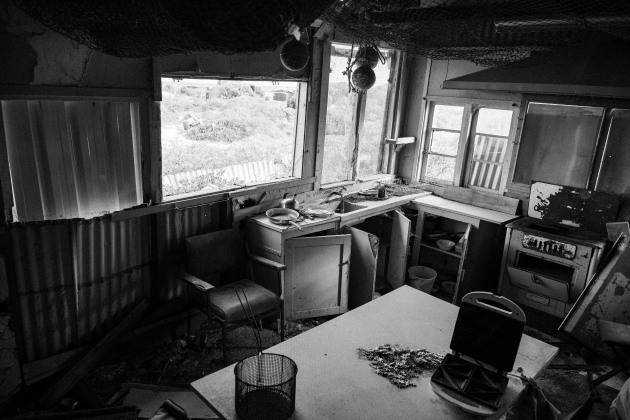 The wrap-up
The Panasonic S1 is easily the best camera Panasonic have released yet, with a compelling mix of rugged handling, smart intuitive design and impressive image quality that should impress even the pickiest of pixel peepers. 
The logical question with the S series is what it means for the future of Micro Four Thirds. Although Panasonic have stated they plan to continue to support the smaller format, we can't help but think the buzz around the L Mount alliance and the sheer number of new features developed for the S1 and S1R suggest that the company are staking their long-term future on this new full frame format. And when the initial offering is as strong as it is here, it may prove to be a very smart move indeed.