Review: Nikon Z 9
Over the past few years, I've used several types of Nikon DSLR bodies that I love, each for different reasons - the D5/6 (great for low light and focus), the D850 (high resolution) and the D750 (which I felt sat nicely between the D5 and D850).
As a professional conservation and wildlife photojournalist, they have all served me really well, and given me virtually everything I've needed. Because of this, and potential switching costs, I've been slow to consider any mirrorless system, so when I was offered the opportunity to try out the new flagship Z 9, I was really curious to know - given what I shoot and how I shoot – what could the 45MP Z 9 offer me that my other bodies didn't?
Well, it turns out a few things actually, which is not surprising, given this is Nikon's new flagship camera. But in writing this review, I had a dilemma. Is it fair to compare the Z 9 to its huge pixel, light capturing 20MP DSLR predecessors, the D5 and 6, or to my high resolution 45MP D850?  Also, do I field test it with only with the one native Z series lens Nikon Australia loaned me, or do I also use some of my DSLR lenses with an adapter? 
In the end I decided to compare it mainly to the D5/6 - as this is really what it is said to be superseding - but also to see how it handled with the native Z mount lens I was given (the super sharp 70-200 f/2.8), and also some of my older DSLR lenses. Why? Well, 200mm is a little short for what I sometimes shoot (i.e. wildlife), and, to be candid, if I was to switch to mirrorless, it would be in stages anyway; body first, then a lens here and later a lens there, so I felt this was a more real life comparison.
The body
At first glance, the layout and body look and feel familiar to its predecessors - the D5/6 - and I like that.
Compared to the D6, the body is both slightly smaller (149 × 149.5 × 90.5 mm vs 160.0 × 163.0 × 92.0mm) and lighter (1340g vs 1450g), which is not unexpected for a mirrorless vs. a DSLR camera, however not as much as one might expect.

Of course, the built-in camera grip with vertical controls has a big part to play in this, so it's not really fair to simply compare other mirrorless cameras - well unless they also have a camera grip attached.
Between the D5/6 and Z 9, there are differences of course, and for me the most noticeable externally was related to the rear LCD. Firstly, the Z 9 now has a 3.2-inch multi-axis tilting rear LCD. This means you can now tilt the screen to your face whether shooting landscapes, or portraits or holding at some off-centre position.
At 2.1 million dots, it's down a little from the 2.4 million dots found in the D6, however I don't think that's significant and does closely match the Canon EOS R5 and exceeds the 1.44 million Sony A1.
The Z 9 LCD has also now been bumped all the way to the left, so consequently there are no buttons down the back left side, and more on the right. This means you generally never have to take your left hand off the barrel when accessing these controls, and that's probably a good thing, however ergonomically, I'm still undecided.
The front again is very familiar, with three customisable function buttons on the right and a focus-mode button on the left, however the focus-mode button is now more to the side (as the mirrorless body doesn't have a raised front flange to place it on). Whether by design or necessity, I like this as I can now easily access that function using my left thumb, while keeping the lens firmly cradled in the palm of my hand.
Looking from above, the top left dial now has four control buttons (bracketing, flash, shooting and release mode) versus three with the D5/6 (bracketing, shooting and metering). All these changes are not significant for me, just noticeable.
On the right behind a latching door are two dual card slots that take CF Express Type B which are also compatible with XQD. Whilst I'd imagine many will have older XQD cards, depending on your shooting set up, you may want to consider getting the newer, much more expensive cards to get the most out of the camera readout capabilities.
Going mirrorless, I always worried about battery life (with the D6 getting 3500+), and while the Nikon manual notes you will get 700+ shots from one charge, I found it did much better than that, so I don't see this as an issue.
No mechanical shutter
Amazingly, the Z 9 doesn't have a mechanical shutter, allowing for; absolutely silent photography (if you want, or you can also adjust the click volume); no black out when shooting; no shutter lifespan issues; reduced camera shake; increased response time, and blisteringly fast shutter speeds. In this case up to 1/32,000 sec.
Of course, not having a mechanical shutter can mean that sensor dust is more of a problem when changing lenses, however the Z 9 also has a protective screen that can be enabled to drop down if you wish when the power goes off. Frustratingly, I would sometimes forget to turn the camera off to enable this (as I never needed to with my DSLRs), but hopefully future firmware updates will solve this by simply dropping the shield when the lens release button is engaged.
Speaking of no mechanical shutter, one of the past design consequences has been the potential for rolling shutter distortions – this is where an image can become distorted when the camera is panned or a subject is in motion.
With the super-quick sensor read speed of the Z 9 though, this appears to have been overcome. You'll see below, taking a photo of a helicopter blade in motion, no distortion was visible.
The viewfinder uses a 3.69M dot OLED EVF with a refresh rate of 60 fps (which is less than some mirrorless rivals), and whilst a totally different viewing experience to a DSLR, the viewing and playback experience was absolutely fine and seamless. I actually really liked how all the menus could be seen thought the viewfinder. What blew me away though was the Starlight View mode. Turning this on felt like I was using a pair of night vision goggles. 
Handling
So how did it feel in my hand? While I was holding it up to shoot it was fine, but I did wish the grip was just a bit deeper. I felt the tips of my fingers butted up against the camera body too much, so I didn't feel I could hold it as securely with one hand dropped to my side – something I do a lot. 
Autofocus

The Z 9 autofocus uses a hybrid phase/contrast detect AF with 493 points, with an ability to select a subject type when off auto - people, animals or vehicles.

Trialling its use with people and animals was one area that especially interested me. When the background was uncomplicated, or in the distance, it did an incredible job of detecting and focusing on the eye of moving subjects, and once locked on it pretty much stayed locked on.
It was so good to use in these conditions, it even made me want to go out and photograph subjects I normally never do, just to have a play and watch it keep the little green square locked on the subjects as they moved around - like dogs running towards me at the beach or birds in the sky going past.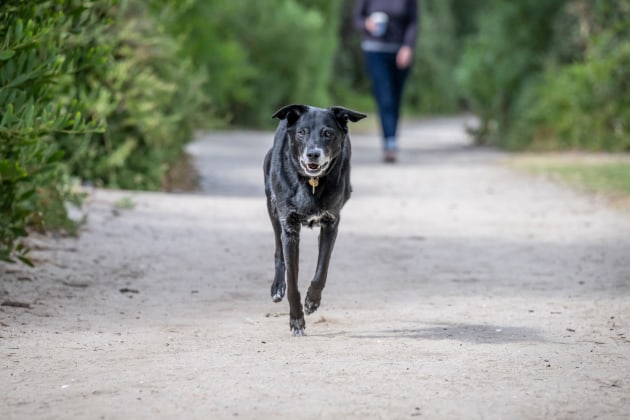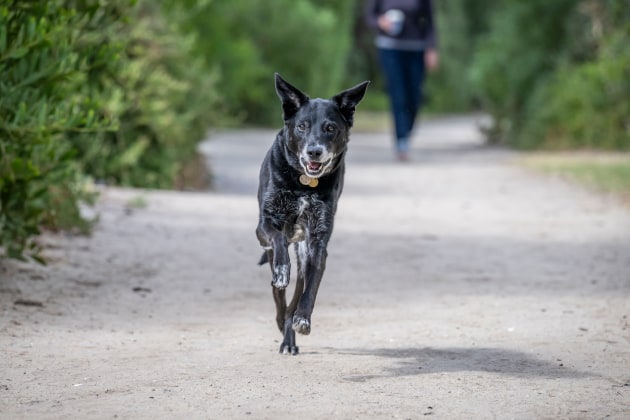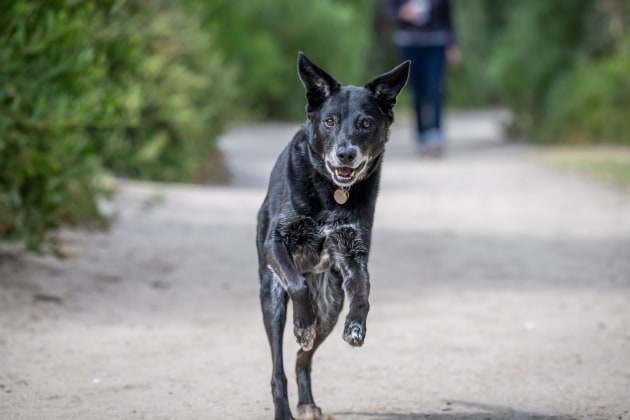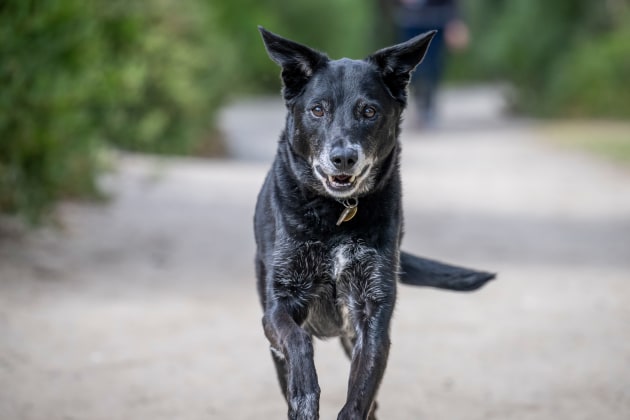 If I had one disappointment, it was its ability to quickly and easily lock on with very messy backgrounds of low/similar contrast to the subject – like photographing flying-foxes on an overcast day, flying with trees in the near background. Maybe I'm really expecting too much for any camera to easily do this.
What I also found incredible regarding focus was its ability to do so in low light. With an AF rated down to -5 EV (and -7 with Low-Light AF enabled), sure, focus was a bit slower when the lighting got low, but even then, it could focus on an eye when I would have struggled to do it manually.
Capture rate and image quality

For the Z 9, Nikon developed their own 45.7 million Stacked CMOS sensor, which is more than double the D6's 20.1MP, giving an image size of 8,256 × 5,504 pixels – or about 48% more pixels on each axis. This clearly makes the Z 9 a superior camera for image detail than the D5/6 at 20MP, and puts it up there with its competitors - the 45MP Canon EOS R5 and 50.1 MP Sony A1.
With no mechanical shutter, a stacked sensor, and integrated on-chip memory, the Z 9 can deliver 20 FPS raw; 30 FPS JPEG and an impressive 120 FPS of 11-megapixel JPEG images, all clearly superior to the D6.
Sure, it might not be as fast as some others in the RAW stakes, but let's be honest, who needs more than 20FPS if you are shooting raw to process later? I actually dropped my frame rate to 15fps, because with the autofocus on I knew most of the images would be pin sharp anyway, so I didn't need the 'just in case' extra frames to go through later.
I always tell my students, the last thing a wildlife photographer should worry about is ISO noise; it's better to get the shot you need in focus, and with the right shutter speed and DOF, and let the ISO be what it may.

That doesn't mean I don't care about ISO noise, and one of the things I loved about the D5/6 (and even the D750) was their high ISO, low noise ability, which at a basic physics level comes from their relatively larger light-catching pixels. I have to admit, when I heard the Z 9 was a 45MP sensor with 4.34u pixels (vs the larger 6.45u of the D5/6), my heart sank a little because I'd sacrifice some pixels for less noise, but of course as time goes by technology makes things better.
Also, with double the pixels it's hard again to make an apples with apples comparison to the D5/6. Here I feel it may be fairer to compare to the D850 and it was definitely much better, but versus the D5/6 not as good in the blacks and shadows at a high ISO. And speaking of ISO, the Z 9's native ISO is 64 – 25,800 (vs 100-102,400 for the D6) but I don't think I've ever shot over 25,800 so the reduction is not a practical issue.
What I felt was impressive was both its dynamic range and that I couldn't tell the difference between RAW lossless files and their high efficiency compressed files (which shrinks file size by about half to 30MP).
Video

I shoot short 4K wildlife video for stock, however I'm no expert. Speaking to others though, the specs are impressive - being able to shoot up to 8K (7680 × 4320) at 30p and 4K up to 120p and record in Apple ProRes 422 HQ (10-bit) standard as well as is H.265 / HEVC (8-bit / 10-bit); H.264 / AVC (8-bit)).

If this doesn't make much sense to you as you're not a video shooter, I feel I should just add a word of warning here. Before you go 'Cool, I want it to shoot in 8K', you'll also probably need a new faster computer, and enormous hard drive for storage, and several of the very expensive 1700mb/s memory cards, as the data usage is insane.
And one more thing - Nikon has promised a firmware update, currently scheduled for early this year, that will add 12-bit raw internal recording at 8K/60 and 50p as well as support for N-RAW and ProRes RAW HQ formats in 12-bit depth.
The wrap up

The Z 9 is Nikon's pro-targeted flagship and an amazing camera in many ways. To me, it's proof that Nikon are truly invested in the mirrorless market. With a RRP of $9,000 however, it's a big decision, especially if you want to go all native lenses immediately and don't already own any mirrorless lenses.

Taking money out the equation, it's probably a no brainer next camera for most serious Nikon wildlife or sports photographers. With generally excellent fast autofocus, no mechanical shutter, and a fast burst rate, these features are likely to be exactly what these photographers want and need.
RESULTS
Handling: 4/5
It was really good in many ways as the layout felt familiar. The feel of the grip and its balance didn't work for me, but I spoke to two others who have the Z 9 and they had no issues at all; it could just be me.
Features:  5/5
For the still photographer, I'm not sure it could reasonably offer much more.
Autofocus: 4/5
Generally, very impressive and with 20fps Raw - more than enough for most people.
Image quality: 4.5/5
For stills, given a 45MP sensor, resolution is excellent. I'd prefer a few less pixels and better high ISO capability, but that's just my preference. For the videographers, I really didn't have the opportunity to test it fully (i.e. shooting n-log with their LUT). Pixel binning and Long- GOP could be off-putting for some, but then 8K and the ability to shoot RAW in Apple Pro Res would could counter that.
Value For Money 4/5
It depends; can a $9,000 camera body be value for money? When you compare it to what it's replacing (D6), if the specs work for you, and the equivalent competition (noting the Z 9 already has a built in camera grip) absolutely.
Final word
If you don't need 45MP images shot at 20fps or 8K video ability (and let's be honest, how many people do), or have a spare $9K, then it's a tough call.
But if you are a sports photographer or wildlife photographer, shooting in places where there is good separation of subject to background, or say a wedding photographer, and you just want to focus on composition and silence, knowing it will nail eye focus nearly every time, I am sure you won't be disappointed.
Would I go out now and buy one? I'm honestly not sure. If I had one for free, would I use it? Absolutely.
More images