Review: DJI Osmo Pocket
Today, there's a camera for every job. Big DSLRs for action and sports photography, lightweight mirrorless cameras for travel and street photography and, the genre DJI are best known for, drones for aerial photography.
So where does the Osmo Pocket, DJI's lightest and smallest every mechanical gimbal camera, fit into? Well, as I've discovered after using it intensively over the last few months, it turns out the Osmo Pocket could be the camera you should take everywhere.
Why? Well, let's start with the main specifications; the Osmo Pocket features a 12-megapixel 1/2.3" CMOS sensor inside a tiny, tiny body.

There's a three-axis stabilised 26mm lens with an f/2 aperture that gives a 80-degree field of view and the Osmo Pocket offers an electronic shutter range of 8s-1/8000secs.

On the main body of the Osmo Pocket is a touch-sensitive 1-inch LCD screen, two function buttons and a multi-pin connector that enables users to attach either an iOS or android connector that pairs up your Osmo Pocket with a smartphone.

A port on the bottom of the Osmo Pocket body allows you to charge the device, and this can be done on the move by connecting it to a powerbank. When it comes to battery life, the Osmo Pocket is good for 140 minutes (when shooting 1080p/30fps video) and can be charged back up to 100% again in just over 70 minutes.
A Micro SD slot (the Osmo Pocket supports SD cards up to 256GB) enables users to save stills and video, although files can also be downloaded straight to your phone when it's connected and used with the DJI Mimo app, which is of course, free to download.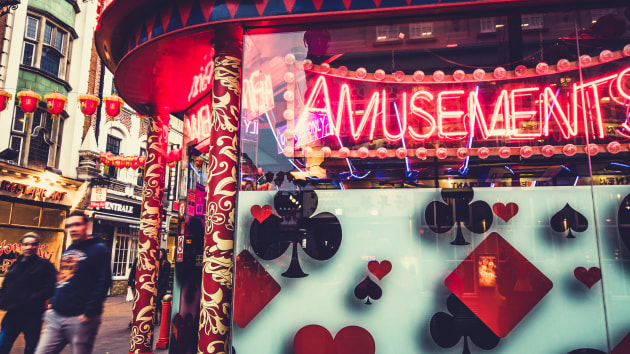 The sheer size (or lack of it more to the point) is astonishing. The Osmo Pocket measures just 121.9×36.9×28.6mm and tips the scales at 116g, that's around 50% the weight of your average smartphone.
DJI include a clever carry case with the Osmo Pocket, which does an awesome job at protecting the device (especially the gimbal parts) from any knocks when you're transporting it around. DJI picked a great name, because this innovative gadget genuinely fits in your pocket and you'll be able to carry it around all day without it weighing you down.
Stills
So, that's how the DJI Osmo Pocket is built, but how does it operate? Well, let's cover off what you can do with stills first, because there's more the Osmo Pocket can do in that department than you may first imagine.
You can shoot images in JPEG or DNG RAW format - the latter giving you far more tolerance to recover shadows and highlights in RAW conversion software such as Lightroom. Users can choose to use the Basic mode, or step up their options by switching to Pro Mode, which is accessed via the DJI Mimo app when the device is connected to your phone.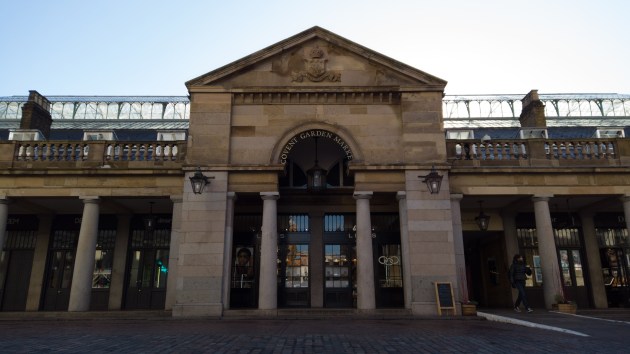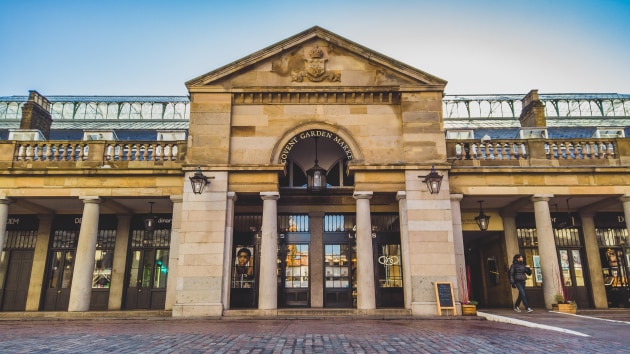 The Pro Mode offers far more control over the picture-taking experience, enabling user to change settings such as exposure, ISO, shutter speed and White Balance. You can also monitor the exposure using the histogram too, which will help avoid over or underexposed images.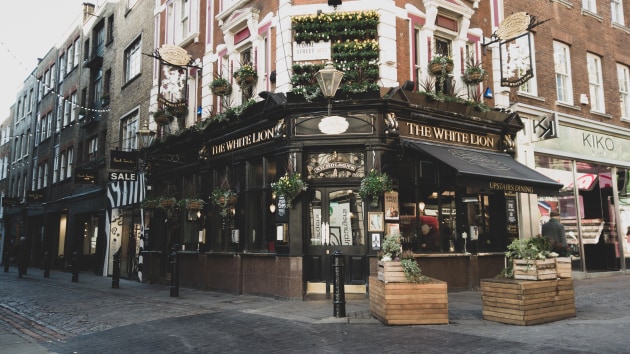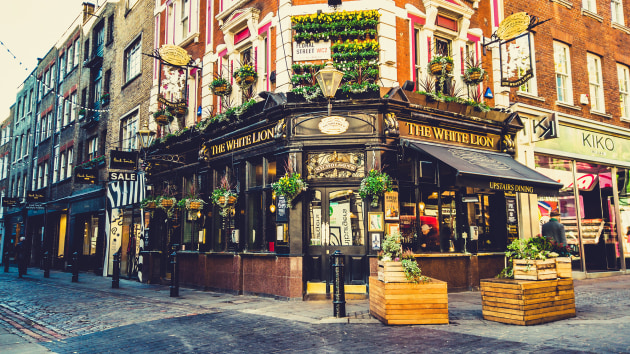 Along with straight forward picture-taking, there's options to get creative too - including two Pano modes, which stitch multiple files together for a bigger, wider final image. I found that the 3x3 mode, which stitches together nine frames into one final photo gave the best results and was useful when you were closer to subjects.
Video
While the DJI Osmo Pocket returns decent photo results, particularly when used in the RAW format mode, there's no mistake its video specifications are where this impressive camera really comes into its own.
Capable of shooting high-quality 4K footage at 30p or 60p, the tiny camera also shoots Full HD 60p too. Slow motion fans won't be disappointed either as the Full HD 120p fast frame rate enables users to capture 4x slow motion sequences.
While the GoPro Hero 7 Black can shoot slower slow-motion footage, the DJI matches the flagship GoPro for 4K frame rate. In reality, it's a little unfair to compare these cameras, although many will. The Hero 7 Black is an out-and-out action camera, where the Osmo Pocket is more of a travel and lifestyle option, which is why it has been quickly adopted by Youtube Vloggers.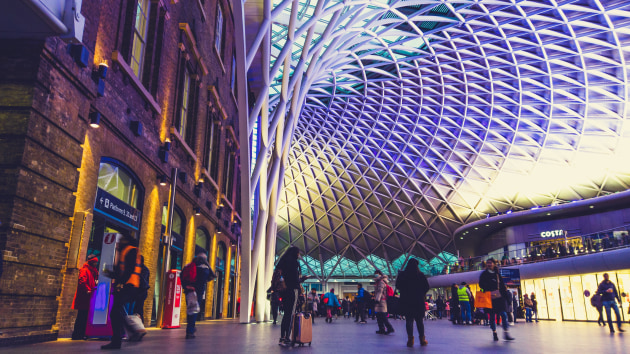 These creatives are sure to like the Osmo Pocket's lightweight dimensions, but also the access to the more creative features on the device, namely the Timelapse mode, and the Motionlapse option that adds a high level of production value to filming, all from a camera that easily slips into your pocket.

As good as it is, the Osmo Pocket is not without a handful of frustrating niggles. Setting up the Motionlapse using just the 1-inch LCD can be tricky, plus the connection between the multipin and your smartphone is small so when you first start using the Osmo Pocket you may worry it won't stay secured.

I actually found that I had a more secure fit when my iPhone was in its protective case, but this is likely to vary on the weight and shape of whatever device you are using. Another gripe is the Micro SD card slot; be sure to push the card really far in to get it to secure into place.

These issues aside, the footage from the Osmo Pocket is impressive and can be pushed fairly far in post-processing. Low light performance is decent, but the best results come when the camera is used in natural daylight. Sharpness levels are also good and colours are poppy without being oversaturated.

Overall, the Osmo Pocket has ramped up DJI's appeal to content creators. Being able to capture RAW images and incredibly stable 4K video footage in such a lightweight package makes the device a very tempting proposition for content makers and it's not like you'll struggle to find space in your camera bag for it! ❂
Overall
Handling ★ ★ ★ ★
DJI have thought out the design well and the handling is impressive, offering a comfortable hold despite the tiny dimensions. Only the small screen holds the Osmo Pocket back.
Features ★ ★ ★ ★ ★
Packed with features for both stills and video, the Osmo Pocket is far from a basic content creation device despite its reasonably price-tag. The Motionlapse feature particularly is impressive and brings a professional cinematic feel to footage.
Autofocus ★ ★ ★ ★
The Osmo Pocket's autofocus system is impressive, both in daytime and low light levels. The advanced tracking features give their best when the Osmo Pocket is connected to a smartphone.

Image Quality ★ ★ ★ ★ ★
Images, especially when captured in RAW via the Pro mode are impressive and allow for a good deal of editing tolerance. Video footage is brilliant at Full HD and 4K, although the crop when using Slow Motion is a little annoying.
Value for Money ★ ★ ★ ★ ★
DJI have managed to keep feature spec high and price-tag fairly low, with the Osmo Pocket selling for $599 (AUS). This is a competitive price and should encourage photographers who haven't previously used a gimbal device to give the Osmo Pocket a try.