Review: ASUS PA278CV image-editing monitor
The cost-of-living crisis is the expression on everyone's lips these days, and evidence of it is not hard to find – just look at your receipt after a grocery shop, or the cost to fill up a car with gas, and it's clear that things are just more expensive than they used to be. Well…maybe not quite everything.
Yes, today we're looking at ASUS' ProArt PA278CV, a 27-inch WQHD (2560 x 1440) LED backlight monitor with 100% sRGB and 100% Rec. 709 wide colour gamut, that's Calman verified and retails for just $699, a price that was simply unheard of for a monitor aimed at creatives just a few years ago.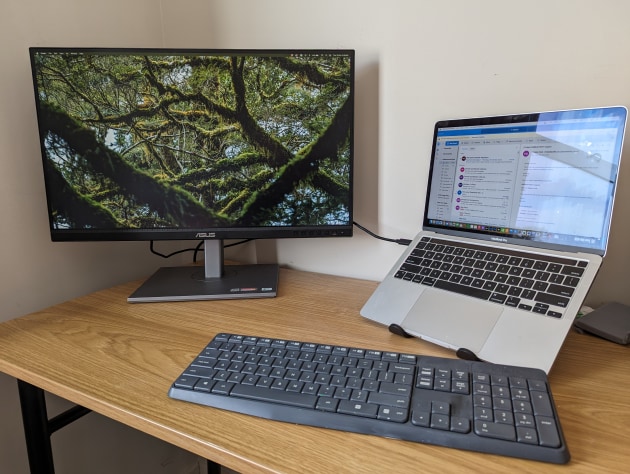 The build 
Out of the box, the PA278CV comes partially assembled. You'll need to attach the base plate to the stand and the stand to the screen, but this only takes a minute or two. It's a surprisingly svelte design, sharing a very similar styling to the more expensive PA279CRV we reviewed earlier this year.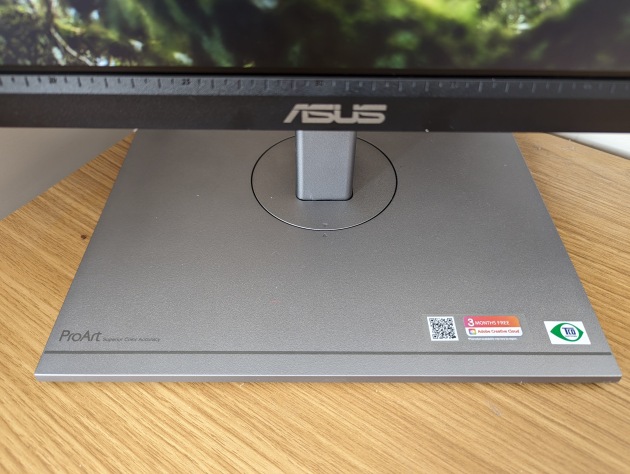 That means you get an almost bezel-less design on the sides, and a slightly raised 'lip' at the front of the screen. The CV does include a measuring scale/ruler on the lip, which the PA279CRV doesn't have, but except for one less button and the lack of a joystick-type dial, it's almost identical to its pricier brother.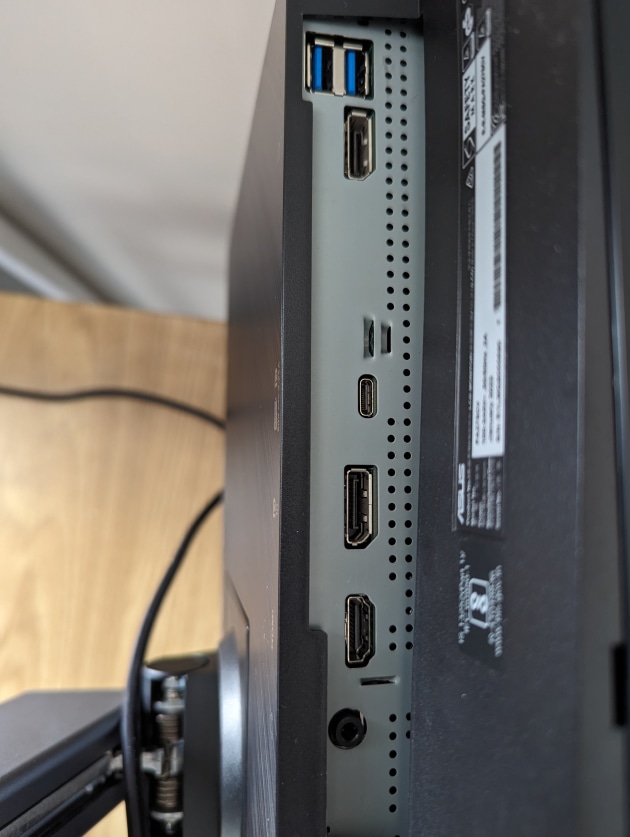 You also get a similar number of ports on the PA278CV.  Most are situated along the bottom edge of the rear raised area, where you'll find two of the USB-A ports, with another two on the rear left side.
This compares to three USB-A ports on the PA279CRV, although there's only a solitary USB-C port, compared to two on the PA279CRV.
The USB-C ports on image-editing monitors can be especially useful if they're powered as they allow you to reduce clutter on your desk.
Unfortunately, with just the one USB-C port here you can't also plug another USB-C accessory into the PA278CV to reduce clutter – I'm quite a fan of plugging my phone into my own PA279CRV which means I've been able to do away with a dedicated charger for it entirely. 
It's also worth adding that the USB-C port on the PA278CV is just 65W, which makes it a little underpowered compared to the 96W port on the PA279CRV.
But otherwise, all the standard inputs you'd expect are here – including HDMI 1.4, a headphone jack, and DisplayPort 1.2 which supports daisy chaining up to four monitors.
Across the bottom of the screen are the monitor's controls. ASUS has gone with six separate buttons instead of a single joystick, and all bring up the same main menu. Without a joystick it's a little clunky to move around the menus, but you'll get the hang of it.
Finally, like the PA279CRV, the in-built speakers are pretty dreadful. They point upwards and have a distinct lack of bass. You're best to stick to your laptop or a dedicated amplifier setup if audio is important to you.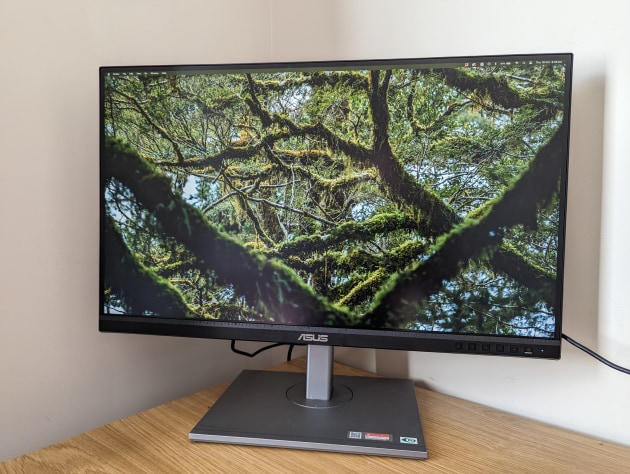 Image quality
By now you might be thinking there's a few negatives in the build quality, but I'm delighted to say these don't carry over to the image quality of the PA278CV.
Despite being a monitor aimed at a more casual user, such as someone who plans to mix image editing with a little casual browsing for example, images look great, and the screen is sharp. 
However, the monitor does only offer 2560 x 1440 resolution with a 16:9 aspect ratio – so if 4K video or watching 4K movies is important to you, you may want to look elsewhere. Peak brightness isn't anything to write home about either, at 350 nits, although the non-glare screen does help. 
If you do choose to delve into the menus, there's plenty of customisation possible. There are eight presets covering everything from dedicated Rec. 709, DCI-P3, or sRGB color gamuts, to reading and darkroom modes that are easier on the eyes in low-light conditions. 
Furthermore, further customisation can be achieved through a "Palette" sub-menu, which provides dedicated Brightness, Contrast, Saturation, Hue, Colour temp, Gamma, and Black Level tuning modes.
In terms of colour accuracy, the PA278CV is solid. It manages 100 percent sRGB, and 87 percent DCI-P3 in our testing. Where it struggles is with the AdobeRGB gamut, only recognising 81 percent. If wider coverage in this gamut is critical to your work, you're probably better served with the PA279CRV, which picks up 98 percent of AdobeRGB. 
Overall though, colours are rich and vibrant, although I did find the blacks could lack contrast on occasion and you may notice some blacks looks more like gray.
The wrap-up
Set-up and Handling ★★★★
The monitor is easy to set on the stand and will only take a minute or two. It's solidly built and feels well made. 
Features ★★★★
Four USB ports, HDMI, DisplayPort and USB-C are excellent additions.
Image quality ★★★
The screen is sharp and displays good colours out of the box, although brightness is a little low.
Value for money ★★★★1/2
For $699 this is outstanding value.
Final word
After using the ProArt PA278CV for a few weeks, it's clear that ASUS has designed it as a multipurpose monitor, and there's nothing wrong with that. It works well at most tasks, delivers sharp images and has pretty solid colour accuracy across all the major colour gamuts. 
It gets better too - at the time of our review, it ships with three months free Adobe Creative Cloud membership, which would set you back about $79 a month on its own.
Of course if you're after a dedicated 4K monitor or a screen with a wider colour gamut, there are better options, but these will cost you.
But if you're a casual user keen to upgrade from a laptop screen or a typical bundled screen sold with a desktop computer, you could do much worse than pick up a PA278CV.