Fujifilm launches Instax Square Link smartphone printer
Fujifilm has announced the Instax Square Link smartphone printer, the company's latest printer designed to turn digital photos into analog Instax prints.
The new portable printer creates instant prints that are 1.5 times the size of the INSTAX mini, and the new printer serves as an update to the 2017 Instax Link SP-3 in the series. 
Like a film camera, cartridges load straight into the printer. It takes approx 90 seconds to develop a shot and a further 12 seconds to print. You should be able to get about 100 prints from a full charge of the mini's inbuilt battery, and there's now USB-C charging as standard, with charging to full taking around 80 to 120 minutes.
A new feature is the ability to add Augmented reality (AR) to images. According to Fujifilm, users can add special effects, texts, images, background colours, doodles and various animations to their images through the new AR feature. A QR code is then printed onto the image, allowing users to scan the code onto their smartphone and see the effects in action.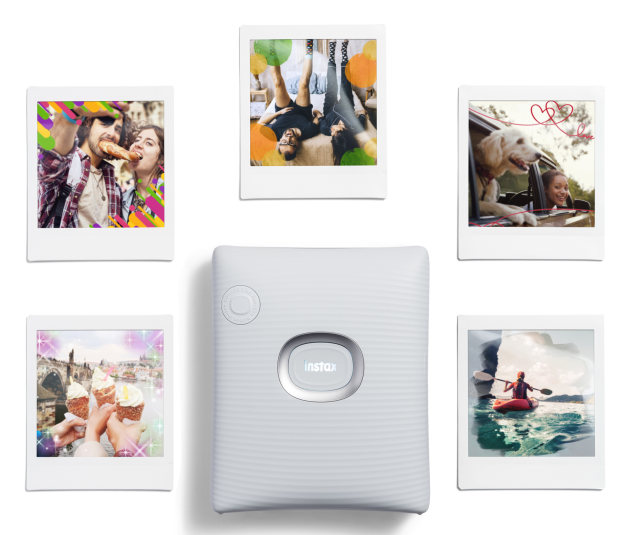 The Fujifilm instax Square Link will be available from November 16 for an RRP of $219 in both Midnight Green and Ash White colourways. At the same time, a new Pastel Green colour of Fujifilm's instax mini 11 is also set to launch. It will set you back $119. 
You can find out more about the Instax Square Link at Instax.