Fujifilm announces Instax Mini Link 2 smartphone printer
Fujifilm has announced its newest smartphone printer, the Instax Mini Link 2.
The printer includes a number of new features, including customisable frames, image colour modes, and probably the standout, INSTAXAiR, which lets users hold the Mini Link 2 users draw 'in the air' by holding a button on the side of the printer, and add that drawing to their favourite pictures.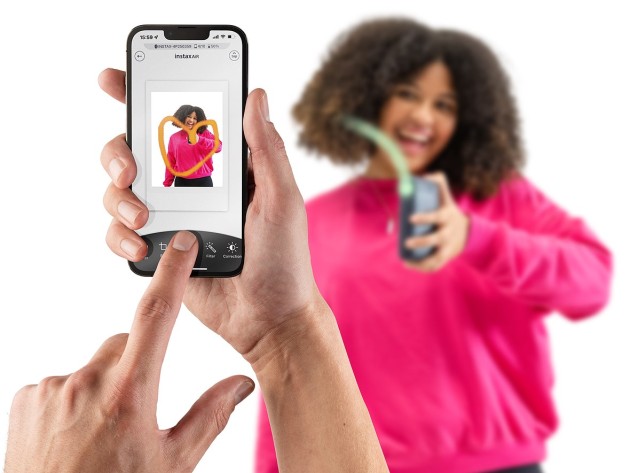 According to Fujifilm, whatever you draw in the air appears on the print preview in the app as an AR effect, ready for printing. The app comes with five brush effects, including spray can, petals and bubbles. Users can also draw directly onto the photo in the mini Link app using their finger instead of the printer.
In addition, instaxAiR also gives users the ability to record a 15 second video clip and print a QR code directly onto the instax print. The code can then be scanned with a smartphone to 'relive' the artistic moment.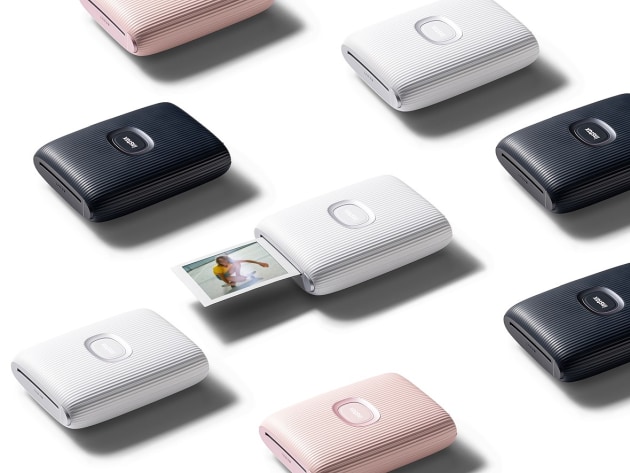 Mini Link 2 is capable of transfering an image from a smartphone and begin printing in about 15 seconds. The printer also supports continuous printing, and is capable of printing about 100 Instax prints per charge when using Bluetooth. Inside the app, there's also various frames to overlay on images, and two color modes - Instax-Rich promises' deep, enhanced colors', and the Instax-Natural mode offers 'a more original look.'
Using the app's collage feature, up to eight photos can be printed on a single Instax print.
In addition to smartphone compatibility, the Mini Link 2 works with the Fujifilm X-S10. 
The Fujifilm Instax Mini Link 2 will be available from July 28, 2022 with an RRP of $179, while a new Fujifilm instax mini Spray Art Film is also set to be released at the same time for $19.95. You can find out more about both at Fujifilm.