Review: Fujifilm X-S10
Fujifilm's newest X-series camera is pretty unique – it's not only a break in the trend of 'retro' style cameras from the Japanese company, but also a potentially clever move by Fujifilm to repackage the X-T4 for a new and likely non-professional audience who don't need some of that camera's bells and whistles.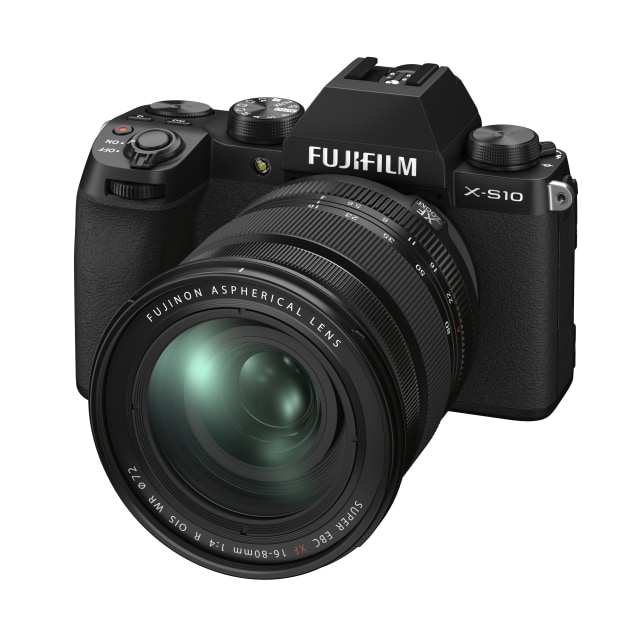 At the same time, with its subtle yet distinctive design differences from previous X-series models, the X-S10 is not only classy looking, it's also quite reasonably priced – with an RRP of $1,749.
This makes it an affordable option for those looking at switching to a mirrorless system for the first time, or photographers wanting to downsize without sacrificing functionality.
The body
One thing I've always loved about Fujifilm cameras is their retro look and ergonomically laid out controls. However, the company changed this approach with the X-S10, which now adopts a new more minimalist design philosophy.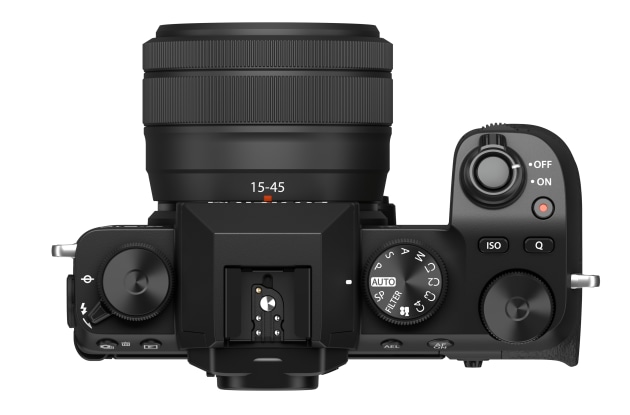 That means the dedicated manual dials and controls that the company is known for on cameras like the X-T30 and X-T4 have gone, replaced here with a single main mode dial that's more akin to what you might find on a DSLR.

It's used to switch between Auto, Custom (four customisable options), and the usual Manual (M), Aperture (A), Shutter (S) and Programme Auto (P) modes, and it works well enough, but I do wonder if in making this change a little of what made Fujifilm's cameras so special has been lost.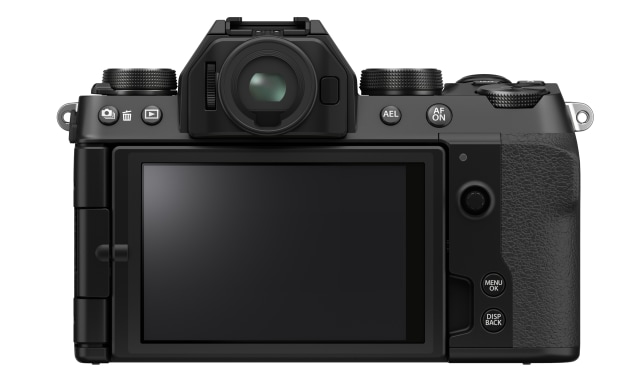 The overall build quality of the X-S10 is very solid, with a deep handgrip providing a comfortable and secure hold, allowing for larger lenses such as the hefty XF55-200mm f/3.5-4.8 telezoom to be used comfortably for long periods at a time. That said, the X-S10 isn't weather sealed (no doubt due to size constraints) which might limit its usability for some photographers.
Finally, The X-S10's viewfinder is a bit of a drop from that in the X-T4 (2.36m-dots versus 3.69 million), but with a refresh rate of 100hz is still solid. On the rear, the vari-angle touchscreen (which flips round 180-degrees) is very usable and bright and will be useful for both stills and vlogging.
Autofocus
The X-S10 uses the same autofocus system found in the X-T4, which brings with it 425 phase-detection points that cover 99% of the sensor as well as face and eye detection, although this is limited to human subjects only.
The X-S10 can shoot at 8fps in burst mode using the mechanical shutter, however the buffer hits its limit after only 23 raw files (about three seconds of shooting) or 105 JPEGs. 8fps is also some way short of the Fujifilm X-T4's 15fps maximum, however the X-S10 does offer up to 20fps if you switch to the electronic shutter.
In use, I found the autofocus more than capable and my success rate was high enough for my needs, although if you are a wildlife photographer then you may find the X-T4, which almost doubles the X-S10's buffer, or even a camera like the Sony A6600 (which offers phenomenal autofocus via its real time AF) better suited to your needs. 
Image quality
In my opinion this is the most important factor when reviewing a camera and the Fujifilm X-S10 doesn't disappoint. You can expect the same image quality from the X-S10 that you will find in its bigger brother, the X-T4, with both cameras sharing the same (or similar) 26MP X-Trans BSI-CMOS sensor.
Image quality is also helped by a redesigned IBIS system in the X-S10 that is 30% smaller and lighter than the X-T4's, but only sacrifices half a stop of stabilisation. This system offers six stops of shake reduction on all unstabilised Fujifilm lenses apart from the XF 16-55mm F2.8, which still gets a solid 5.5 stops. It's neatly integrated, and I was able to get handhold shots at shutter speeds as low as 1/5th second.
RAW files are a joy to process with plenty of freedom to push and pull highlights and shadows, and dynamic range is also impressive. Fujifilm sensors have always had a great reputation for colour, and I have a special affection for the JPEGs in this and other Fujifilm cameras – they just look fantastic, and the many film simulation presets are great for creativity.
I tend to keep all my Fujifilm cameras set in JPEG to limit editing time in post, and all the images in this review are all JPEGs edited in-camera.
High ISO performance is another win, with the X-Trans sensor and image processor doing a mighty fine job keeping digital noise to a minimum up to ISO 6400. Any higher, the images will eventually begin to show noise, although admittedly this is somewhat up to individual preference, so I've never been too worried about pushing my ISO high.
Video
When it comes to video, the X-S10 offers 4K at both 24p and 30p using the entire width of the sensor, however this does max out at 30 minutes recording. If you're an autofocus shooter, you'll appreciate the addition of face and eye tracking, but it's worth noting this is the only AF mode available in video and like with stills, it's limited to human subjects only.
There is a Log gamma profile available for internal or external recording, 10-bit 4:2:2 output via an external recorder, and the X-S10 also offers a number of film simulation presets in video mode, which are all welcome additions.
Compared to its rivals, the X-S10's video performance is solid, and certainly comparable to the X-T4. However, if you're serious about video, you may find rival cameras like Sony's A6400 or A6600 a better bet as these offer comparable video quality but an improved autofocus experience to go with it. 
Overall
The Fujifilm X-S10 is a solid pick in the APS-C mirrorless space that doesn't break the bank. New photographers will love this camera due to its simple design combined with top-notch image quality, and there's enough here in terms of usability to keep many pros happy as well.

Finally, anyone who disliked Fujifilm's retro styled controls (how could you!?) is likely to appreciate a more modern layout, similar to that of a classic DSLR.
When it comes to negatives, the autofocus tracking system, although solid, still falls short of some of the competition, and the lack of weather sealing could be a dealbreaker for some. Overall though, these are things you can learn to live with and without, and they don't detract greatly from my excellent experience with the X-S10. ❂
Handling ★ ★ ★ ★
The chunkier handgrip feels good, although some people may miss the dedicated dials from the X-T4.
Features ★ ★ ★
Good. The new flip screen is a welcome addition. However, the lack of weather sealing may disappoint outdoor photographers.
Autofocus ★ ★ ★ ★
Overall, it's impressive and very responsive. But if you are a wildlife photographer, you may find the X-T4 better suited for fast-moving subjects.
Image Quality ★ ★ ★ ★ ★
The X-S10 delivers great quality images thanks to Fujifilm's trusty 26MP CMOS sensor, and especially so when paired with one of Fujifilm's fast prime lenses. There's no doubt that this camera will deliver exceptional prints. 
Value For Money ★ ★ ★ ★
For the price, there's a ton of value here, with the X-S10 gaining many of the features of the more expensive X-T4.
FINAL WORD
Fujifilm has delivered another fantastic and very capable camera with the X-S10. It's not quite a smaller X-T4, but in many areas it delivers excellent results that will keep most photographers very happy.
More images