Q&A: Sydney Camera Markets' Ron Pratt
This story was originally published on our sister site, Capture. 
Capture sat down for a chat with Sydney Camera Market's Ron Pratt to find out more about his unique events that continue to grow.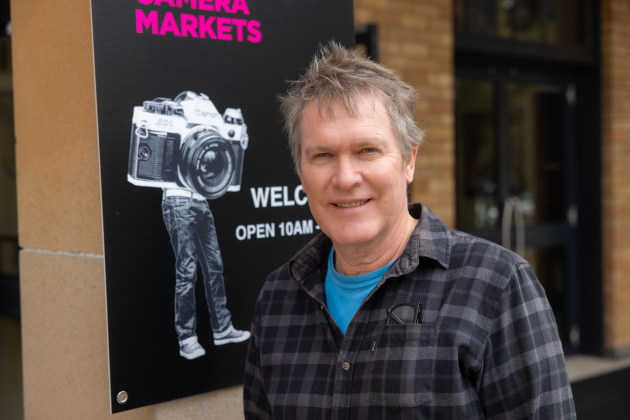 Capture: How long have you been running the Sydney Camera Markets? How often are they on?
Ron Pratt: We now run the market four times a year. Traditionally there have been three, but with some great feedback and growth in participants (coming out after Covid) we will now have a "Christmas" market in December.
I've been coordinating our event for around five years, not including the Covid break.
CP: There seemed to be a good sense of community there - is it usually the same sellers, regular collectors and photographers?
RP: There is a wonderful and broad demographic represented in the community that attends and participates. There are some of the original-traditional collectors who were key to establishing the market some 25 years ago, and part of the original Sydney Camera Collectors group.
Nowadays, there is a great mix of students and younger photographers, enthusiasts, professionals, collectors, all with a common passion for all things photographic.
Every market seems to attract new faces and in having multiple markets there are regulars, while many others who visit once or twice a year, along with a small number who make the trip from interstate and even curious overseas visitors.
There is certainly a renewed passion for the analogue-mechanical camera and photographic artefacts and so much can be learnt from the "stallholders".
CP: Do you shoot film yourself? What cameras do you use?
RP: Yes, despite the ever presence of digital, I'll still use film & also carry a pinhole and Lomo camera in the kitbag.
My very first camera, that I saved for as a student was a Nikon, so I've stayed loyal ever since. Though, I always enjoy giving a Mamiya and the square medium format a workout.
CP: Are you a collector of vintage cameras yourself? Do you have any favourites? 
RP: Since my days as an art student, I've kept an eye for vintage cameras, particularly the curiosities, the idiosyncratic designs and the unusual that were manufactured. The more you discover, creates greater knowledge about other great things scattered throughout the history of photography, it has been also great to share this as a teacher.
Wherever you travel in the world, you can unearth a photographic gem, even in today's online world. I've always liked finding and collecting photographic images, from daguerreotypes and glass plates, albums to instant images, there has been a constant curiosity about how people have represented their place in the world.
This is also something I've used in the classroom to create new artworks and encouraged students not to discard those family shots and to discover, appreciate, recognise and read the past.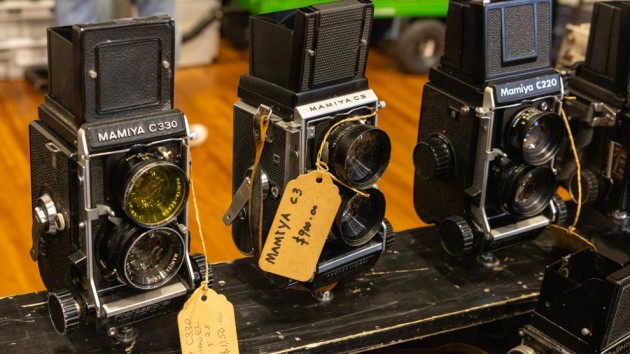 CP: You teach Visual Arts & Photography, curated ARTEXPRESS, been a syllabus writer – is it about sharing the knowledge / passing on the baton to the next generation of photographers?
RP: Yes, I was drawn to teaching in part, due to the collaborative strategies we build as educators. I was really fortunate to have creative teachers that inspired me, so giving back, sharing knowledge means no one stops learning, formally or informally and is a natural mindset for me.
Photographic practices, like artforms evolve and change constantly, drawing from the past with the new innovations provides so many possibilities to shape a classroom learning and to create teaching resources.
From my involvement in the market, I've also been able to provide students with the experiences from wet plate photography using half plate studio cameras to cyanotypes and workshops with professional photographers. All teachers love to inspire others, and like my colleagues in creative ways, that we hope to make a difference.
CP: Do you enjoy the education side of photography?
RP: Absolutely, it certainly has been a parallel within my teaching career in the arts, our contemporary world is digital and there is a lot to learn from the impact of photography, but not to mention the magic of students discovering the traditional practices such as the darkroom, witnessing the reaction of photographic paper and film to light after the application of chemicals is something not in their mindset and never previously envisaged, is quite special.
Photography as a subject in the classroom, as in life, is a great democracy, it draws people together and to learn from one another, constantly, it's a powerful tool in the classroom.
Particularly, when students understand and engage in the artform, discovering that it is more than a smartphone camera that can inform our thinking and is academically influential.
CP: You like to experiment with light leaks and shaping light – do you have any favourite work? Can you tell us about your methods?
RP: I've always liked manipulating the controls of a camera and being experimental, or "hacks" as we call them now. I will collect anything that can modify or alter the pathway of light in front of a lens to enhance atmosphere or feeling within an image.
Objects from vintage glassware, perfume bottles, plastics and packaging materials can be applied to create evocative images. The transient nature of light provides infinite opportunities with subject matter.
Pinhole and toy cameras can also produce "the unexpected" delight as well as shooting with old or damaged lenses that are detached from the camera body. Sometimes I will overlay or combine images that build the conceptual relationships within the image. So, for me, far more use of manual settings for manipulating exposure and focussing. I do like longer shutter speeds and shooting at the first and last light of the day, where you discover that no two days are alike.
CP: Can you tell us about Disrupting Photographic Conventions?
This was a conference I presented to state-wide teachers to encourage visual creativity and thought, to demystify and not to be overawed by the myriad of digital functions within the modern camera along with postproduction. I showed examples of work where exposure controls and levels were manipulated manually to enhance and alter images, along with colour balance and focus.
We also looked at "hacks" to modify film stock, a range of the camera techniques I have utilised and creative lighting techniques with "cheap" LEDs. Thus, to really show classroom teachers that the creation of an "image" doesn't need to be weighed down by production values and can created and composed effectively "in the moment" with the camera, inspired by the subject matter and the versatility of the digital controls.
CP: Where can readers see your own work and find out more about the markets?
My website is being "re-built", so Instagram at the moment will give a sense of some of the things I do. My Instagram is @arpy.1.
People can follow the markets at @sydneycameramarket on Instagram and sydneycameramarket.com.au.
The next Sydney Camera Markets will be held at Newington College, Centenary Hall, 200 Stanmore Rd, Stanmore.

October 8th 2023
December 3rd 2023
Entry fee: $5 general public / $3 students