Tom Putt Photography Workshops 2024-2025
Since 2005, we have offered a fun, relaxed holiday experience for keen photographers who want to learn more about photography, while returning home with photographs and memories they could only dream of.
Our all-inclusive, luxury photographic workshops are customised with you in mind - we make sure we get you to the right place, at the right time, for the best light. Each year, we hand-pick a small, select number of locations to offer our participants. Internationally, we hire highly experienced local photographic guides to showcase the very best each location has to offer. 
We do look forward to welcoming you on a workshop soon. 
Cheers,
Tom Putt - Owner & Photographic Guide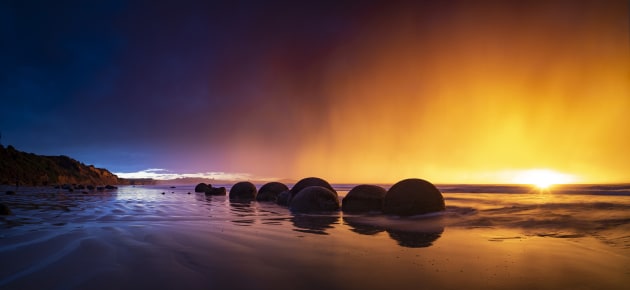 5 reasons to book these incredible experiences
1. HAND-PICKED LOCATIONS
Every year we spend countless hours researching the best locations for you to have an incredible photographic experience.
2. RIGHT PLACE, RIGHT TIME
We get you to the right place at the right time for the best light to ensure you get all those great photos you're after.
3. SMALL GROUPS
With just 6 to 8 participants, you'll get plenty of personalised tuition to help you improve your photography. 
4. REPEAT CUSTOMERS
In 2022, 4 out of 5 of our participants had been on a landscape photography workshop with us before.  
5. PROVEN EXPERIENCE
Since 2005, we're taught thousands of photographers like yourself the art of landscape photography.
Testimonial
"We've been doing Tom's workshops for nearly a decade now. Why do we keep coming back?  We keep learning, and he keeps making it fun to do so! Tom's workshops are always value for money, you always have everything organised for you - you just turn up - and you end up in the right place at the right time for the right photo."
 - Nicole, Brisbane
2024-2025 workshops
2024
JANUARY - Lofoten Islands & the Northern Lights, NORWAY
FEBRUARY - Yellowstone NP, USA
MARCH - The Kimberley, WA
APRIL - Patagonia, CHILE
MAY - Flinders Island, TAS
AUGUST - Faroe Islands, DEN
SEPTEMBER - Iceland Aerials
OCTOBER - The Dolomites, ITALY
NOVEMBER - Costa Rica Wildlife Safari
2025
JANUARY - Antarctica
FEBRUARY - Finland Winter Landscapes
MARCH - Botswana Wildlife Safari, Africa
MARCH - Namibian Landscapes, Africa
APRIL - Kimberley Heli Safari, WA
APRIL - Kimberley East to West, WA
MAY - Shark Bay from Above, WA
SEPTEMBER -  Tanzania Wildlife Safari, Africa
SEPTEMBER - Faroe Islands, Denmark
SEPTEMBER - Iceland from Above
NOVEMBER - Butan - Land of the Dragon

More info: tomputtworkshops.com.