Bird Photography Paradise, Costa Rica, November 2019
SPONSORED
What: Costa Rica Photography Tour and Workshop
When: 20 November to 1 December 2019
Where: Costa Rica, Central America
Contact: Trekabout 
Immerse yourself in the unique wildlife of Costa Rica – Spanish for 'Rich Coast' – as we visit tropical National Parks in search of birds, sloths, frogs and so much more. Join professional wildlife photographer Mark Rayner as he helps you create magical pictorial memories with expert guidance and tuition.
If you love photographing birds and wildlife then this tour is a must. Countless hummingbirds and well as many other species such as toucans, motmots and tanagers. Reptiles and frogs, and of course the wonderful sloth make this a wildlife paradise. Selected very carefully, our accommodation is always at the centre of the action. You'll enjoy breakfast at Rancho Naturalista surrounded by birds. You won't know whether to pick up you knife and fork or your camera. It's an amazing experience.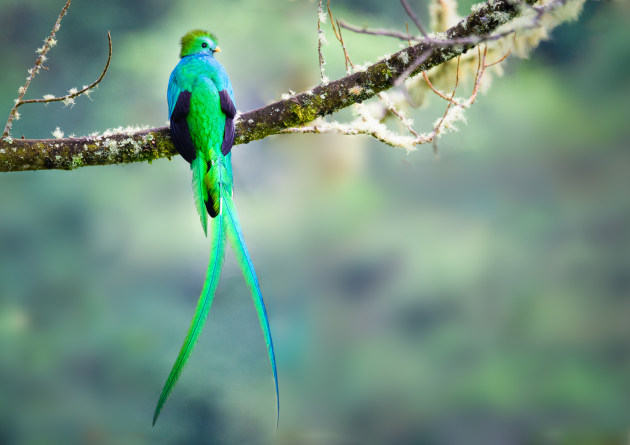 In the east you'll visit Tortuguero on the Caribbean side of Costa Rica. We'll travel by boat to our eco-lodge through rainforest bordered canals. Photo opportunities abound as our skilled skipper positions the boat for the best angles and light.
Whilst at Evergreen Lodge make sure you have your camera handy. Birds, frogs and monkeys are always around.
Much of the National Park extends along its unspoiled beaches that serve as refuge for spawning of the sea turtles, this event occurs between the months of July to September. We should see the babies making their dash for the Caribbean.
When we visit the cool highlands of the Talamanca Mountains, you'll stay in the emerald valley of San Gerardo de Dota. The quiet town is a birdwatching paradise, boasting over 200 avian species, including the elusive Resplendent Quetzal and a dazzling array of hummingbirds. A private guide will take us to a hidden location in search of the Respendant Quetzal, voted 'The World's most Beautiful Bird.'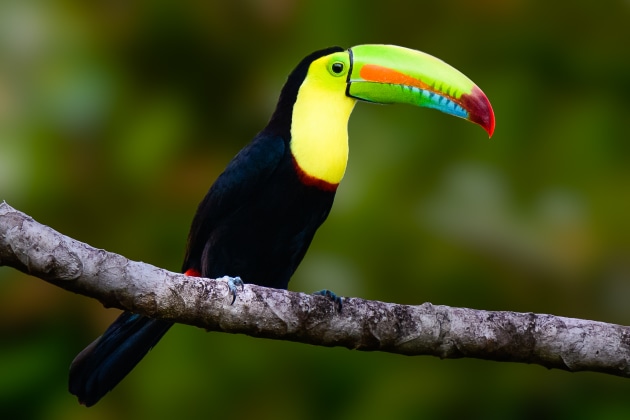 It's not uncommon at Paraíso de Quetzal Lodge to walk outside to head off for a location shoot and spend the next hour just getting into our bus. There is wildlife all around you.
Los Quetzales National Park has three types of rainforest, and fourteen different ecosystems. Set at a high altitude (between 2,000-3,000 meters) along the Talamancan mountain range, much of the park is covered in cloud forest and protects a crucial habitat for many plant and animal species. 

While here you'll also visit a purpose built open bird hide photography facility. You'll sit in comfort on the side of a mountain nestled amongst flowering plants shooting numerous bird species. Bird paradise indeed.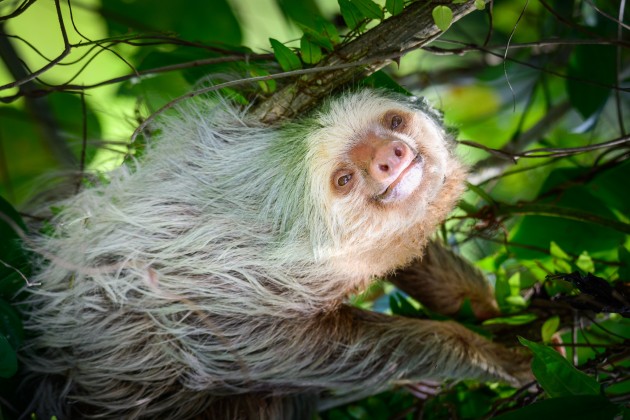 Here are a few of the special inclusions:
• Walk in La Selva Biological Station • Walk in La Tirimbina Biological Reserve • Guided visit to the Tortuguero Village • Boat tour at the Tortuguero National park canals • Kayak at the Evergreen canals in Tortuguero • Entrance fee and guided tour at Hacienda Tayutic • Morning Quetzal tour in San Gerardo de Dota • Photo Session at Batsú Photography Garden • All accommodation • All ground and boat transport • All meals
More information: Trekabout