The 5 best places for drone photography in the Whitsundays
This post is sponsored by Ted's Cameras.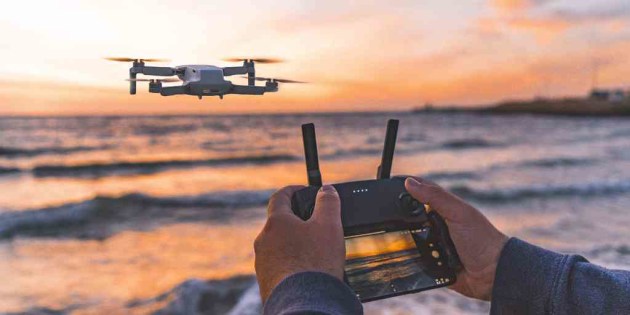 With pristine offshore reefs, white sand swirled with bright turquoise waters, and stunning deep green forested islands, The Whitsundays has to be one of the most beautiful spots in the world for beach drone photography. Level up your holiday snaps, capturing the breathtaking scenery.
Why the whitsundays is a drone photography paradise
Discovering Down Under's gorgeous Whitsunday islands from above, through your drone's lens, is such a treat. You just need to know where to go to do just that, so, here we've created a guide to direct you to five of the best places for drone photography.
Apart from drone photography-motivated activities, you'll no doubt enjoy the luxury of sparkling waters, golden days, and balmy nights. Swim, snorkel, enjoy fine feasting, and of course, soak up some delicious sun. If you love taking photographs, creating content, or just experimenting with drone photography and you need a holiday, look into The Whitsundays for some fun relaxation. 
Take the best kind of souvenir home with you. Footage shot from the sky, or even underwater, of your time away in some of the most stunning scenery in the world will be so nice to bring home.
Views of The Whitsunday islands and the Coral Sea reefs from above caught on camera are really popular as photo prints, too. This part of the world wows all who visit, and inevitably, all those who see footage or images of it.
It's the unbelievable beauty and vibrant colours that captivate people! Print your favourites, frame them, and hang them in your home or gift a loved one.
For this, keep in mind the resolution, as blowing up a low-quality image could expose pixels. Shoot at high resolution, with your pixels per inch (PPI) at 150 or higher, if you plan on making some prints.
The 5 best places for drone photography in the Whitsundays
Here are the best spots for drone photography to head to when visiting Australia's iconic Whitsunday Islands.
#1 Hill Inlet Lookout
This area is breathtaking and a necessity for any image-maker's itinerary, especially drone photography enthusiasts.
As well as picturesque blue water and dreamy moving tides, Hill Inlet lookout is a great space to capture various fauna with your drone photography, such as exciting birds, and of course, beautifully serene sea life. 
#2 Manta Ray Bay
Manta Ray Bay is rich with stunning underwater areas to explore, including caves and valleys. If underwater drone photography is your thing, this site must be considered.
If you're not a seasoned diver, it's important, if not crucial, for you to take a professional tour, and be sure to check with your prospective guides concerning drone laws and guidelines before you book.
Once underwater, look out for funny clownfish, majestic sea turtles, and energetic crustaceans. You'll no doubt get some otherworldly snaps down there!
#3 Heart Reef 
The Great Barrier Reef is renowned all over the world for its ecological value, as well as its sheer beauty. Heart Reef is but one attraction of the Great Barrier Reef, and thanks to its unique heart-like shape, it has the reputation of the area's most romantic site.
Best for scenic fly-overs and drone photography, this area is a great opportunity for you to test your drone's automated flight patterns to see if you can discover a new cinematic angle of Heart Reef.
#4 Hook Island
Unlike some other areas of the Whitsundays, Hook Island is not known for being a luxurious, resort-style getaway. This rugged island location is pretty much uninhabited, perfect for beach drone photography.
With its awe-inspiring bays and inlets, Hook Island is a treasure trove for daring drone pilots but be sure to know the limits of your drone and how its Return-To-Home function works before you fly over.
#5 Betty's Beach
As Betty's Beach is not one of the most well-known holiday spots of the Whitsundays, it gives aerial drone photography lovers the opportunity to survey its shores for hours on end, without having to worry too much about invading someone's privacy.
The people-less drone photos and videos that you can produce perfectly capture the serenity of Betty's Beach. For many, the Whitsundays is considered heaven on earth, and this location perhaps embodies this feeling more than any other.
If you're headed to paradise, make sure you're familiar with Australia's recreational drone rules before you take off. Be sure to pack all the right camera equipment and drone gear, your favourite togs, and plan these spots into your itinerary on clear days.
At The Whitsundays, drone photography is always a hit.