Storage wars: Smart tips for better image storage (Part one)
This is the first part of a two part series on safer image storage. Look out for part two, which covers cataloguing strategies, metadata and more, next week. 
"Yes, I'm paranoid, but am I paranoid enough?". David Foster Wallace, Infinite Jest, 1996.
OK, perhaps "paranoid" is too strong a word. How about substituting the words meticulous, diligent, careful or deliberate into the above quote? These are all words that relate very strongly to any sort of image cataloguing system that you might set up – and a small dose of paranoia doesn't hurt!
We shoot a lot of images these days, but what are those photos but a series of zeroes and ones stored on some thin magnetic film (hard drives) or in a vast array of semiconductors (flash memory)? They are not tangible in any sense. You can't put them in a box or a filing cabinet, and you can't touch them.
Here's a little mantra to remember: If you don't have two copies, you don't got 'em. And if you can't find them, you don't got 'em.
Or to put it less bluntly, you need to pay attention to two main things. The first is, are your images safely stored? And can you find your images? If the answer to either of these questions is no, then you need to act.
I'd like to spell out some strategies you can adopt, and at the same time shed some light on misconceptions that seem to float around this admittedly dull, but highly critical topic. The two main aspects to consider are therefore storing your images and then finding them.
Storing images
"A chain is only as strong as its weakest link" is a phrase we are all familiar with. If you have spent your hard earned cash on a top-of-the-line digital camera with awesome optics, then you clearly value your photography. Do you value the security of the resulting images?
I certainly hope you do, in which case you will need to make sure they are safe and this means not scrimping when it comes to your storage hardware.
Firstly, and let's get this out of the way, if you have all your images stored on your laptop or desktop hard drive and have no copies anywhere else, put this magazine down and go directly to your local computer shop and buy (at least) an external hard drive big enough to hold all your current photos.
Do not delay! Remember the old computer geek joke? There are two kinds of people in this world: those who have had hard drives fail, and those who are about to have hard drives fail.
One external hard drive is barely even a minimum though. Here's what you need for a scalable, relatively future proof and, most of all, robust set up that won't initially break the bank.
I use QNAP external network attached storage (NAS) units. There are others on the market but I have found this brand to be reliable, well constructed and they include a good suite of automation utilities to make life a bit easier.
Single drive units (DAS – direct attached storage, eg. via USB) offer extra storage but zero security. If you have two of these, with the same images on both, then you have some level of protection against hardware failure but in that case maybe a dual drive unit makes more sense.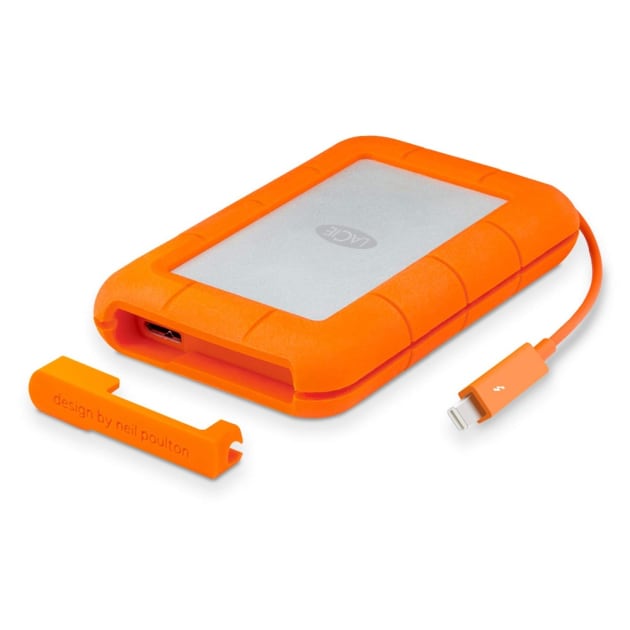 Dual drive units (DAS) offer bare bones security in that you can have one hard drive mirror the other (RAID1) so if one fails you are not totally lost. I say "minimal" because while you are protected against a single hard drive failure, you have to completely stop the unit to replace the failed drive and it can take a long time for the new drive to be integrated into the RAID array, proportional to the size of the drives. The time taken is also determined by the power of the CPU inside the unit – you get what you pay for.
A simple dual drive unit will cost about $400 for 4TB (4000 GB).
Two-bay network attached storage (NAS). These work via an ethernet network and offer the same level of security as a dual drive DAS. They usually have a more sophisticated internal operating system than DAS units, offering useful utilities such as back-up automation but are limited in data transfer rates compared to USB by the network itself.
The big advantage is they are standalone units that can be accessed across a network by multiple users and in many cases, remotely via the internet.
An entry level NAS will set you back about $200, plus hard drives, so let's say $600 with two 4TB hard drives inside. Set up in RAID1 this will yield a total of 4TB storage.
Now we are getting into more serious hardware territory and this is where I think anyone with more than just a very modest investment in photography should be looking. Four internal drives allows the use of RAID5 which spreads data over all four drives in such a way that if one drive fails, you can remove that drive and replace it with the system still up and running – so no downtime.
Speaking for QNAP's products, the TS-431P costs about $600, plus drives, so with 4x 4TB Iron Wolf NAS drives that comes to about $1200 with a capacity of 12TB (not 16TB). This should be big enough for most people.
QNAP make a four-bay unit (TS–453BT3) that works like a hybrid NAS – you can connect via Thunderbolt 3 (as well as via 1GbE and 10GbE networks) for significantly faster data transfer rates but you'll pay quite a bit more for this – about double.
My main unit is a TVS–1282-T3 which has eight normal drives plus four SSD drives and currently gives me 40TB with the combination of Iron Wolf Pro drives I have inside. It works over a 10GbE network or could connect directly via Thunderbolt 3. This unit is probably overkill for most people, but if you shoot lots of video it might be worth considering. Video is a massive storage hog.
Offsite Storage
Having a nice big NAS box set up in RAID5 is all well and good, but it's not the end of the story and should absolutely not be considered a full backup solution. You are protected to a certain extent against mechanical failure of a hard drive, but that's all. What if you are burgled, or your house burns down?
To complete a full backup solution you will need to store a copy of your images offsite. This is not a trivial thing, but it is essential. There are two main ways to do this: the cloud or another physical location.
Cloud storage offers a very tempting answer for a third copy. I'd never ever use any form of cloud storage as my primary storage – Lightroom Cloud users beware – but for a third copy it could be just the ticket.
Be aware that if you have a large image collection, the sheer scale of the data might make this either impractical and/or expensive.

I worked out it would take almost two years to upload all my images via my, admittedly not very fast, internet connection. Those who have good NBN connections might find this solution works fine.
For me, the most practical solution is to maintain a copy of everything on another hard drive array that lives in my mother-in-law's garage. Since I visit at least once a month, it's not too hard to make arrangements to keep it updated, and thus I'm not reliant on some faceless cloud storage company, or dodgy internet speeds to do this. It's analog, easy to do and reliable.
However you contrive to do this, seriously consider working out a way to keep a third copy offsite. If you don't want to buy yet another hard drive, maybe using double-density Blu Ray discs would be the answer.
Look out for part two next week.
About the Author: Nick Rains has been a professional photographer for over 30 years, starting off in the UK with sports and commercial work before moving to Australia in 1990. Since then he specialised in landscape work, crisscrossing the country on assignments for many large book and calendar publishers including Explore Australia, Penguin and Australian Geographic. Nick still enjoys packing up his trusty 4WD and heading off into the wilderness for weeks at a time, driving tens of thousands of kilometres and camping out under the stars in a never ending quest for the perfect light.
In 2002 Nick was named Australian Geographic Photographer of the Year and in 2014 Nick won the AIPP Travel Photographer of the Year. In addition to shooting book and magazine assignments, Nick also runs the Leica Akademie in Australia which instructs other photographers in the finer points of camera use and image making. See more of his work at nickrains.com.