Six quick tips for shooting lightning
When nature puts on a show and lightning forks across the sky, it's almost remiss not to capture it. Lightning moments are fleeting however, and as a photographer you need to be prepared.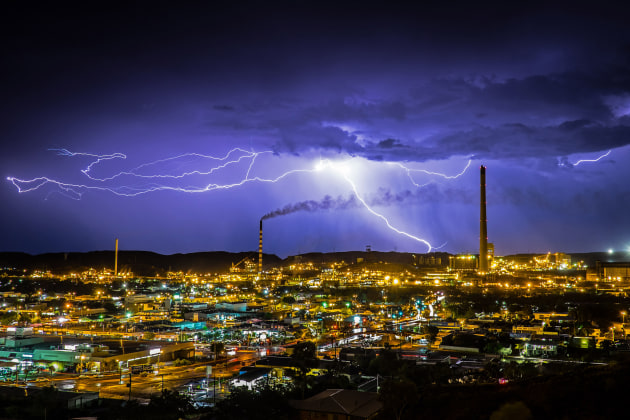 1. Keep your eye on the storm
Take a moment to really watch the storm and assess the lightning strike pattern and frequency.
Given the unpredictable nature of the subject, developing a shot list is difficult. But there are a number of storm tracking apps available that mean you can certainly come close.
These apps have been designed to alert you to when a storm is building and can help you track its path, maximising your chances of finding the best vantage point and getting a lightning strike in the frame.
2. Get your gear sorted
First up, make sure your kit is equipped with a decent tripod to achieve even shots.
A remote control for your shutter is a useful tool too. There are cameras out now, like the Fujifilm X Series, which allow you to control the camera from an app on your phone. Ideal if you're taking a quick break from looking through the lens.
Most cameras are weather resistant but with the wild conditions of storm photography, having a waterproof bag with you for your gear is a good idea for added protection.
Another pro-tip? Take spare batteries with you. Shooting long exposure shots drain camera batteries faster than normal and there's nothing worse than missing a spider snake across the sky due to this.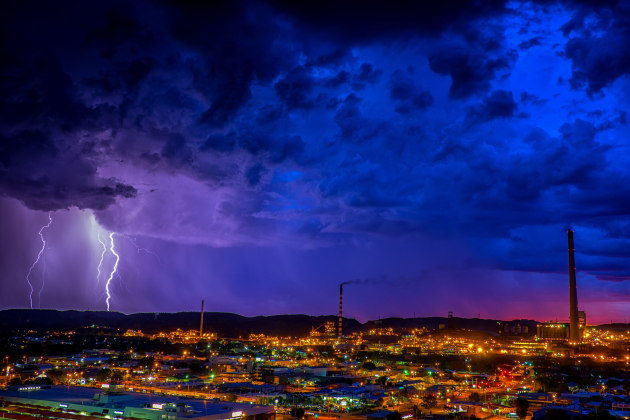 3. Pick your lens
Wide angle lenses are usually best for shooting storms - allowing you to capture a wider view of nature at play and therefore increasing the probability of capturing a strike in frame.
Wide angle lenses such as the FUJIFILM XF10-24 or the XF16-55mm are great because they allow you to compose the shot by taking in those all important foreground details, such as a coastal headland or city building.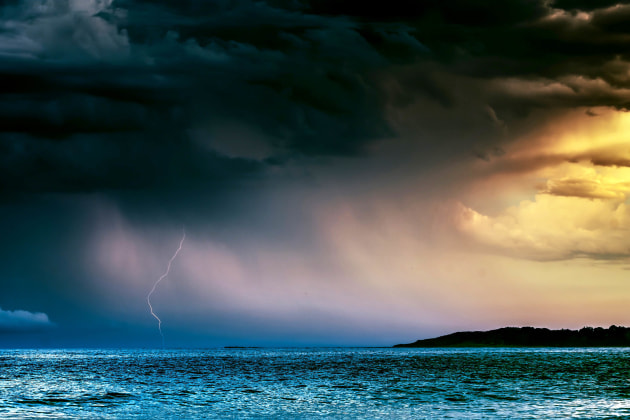 4. Shot composition
When setting up the framing of your shot it always helps to have a secondary subject in the foreground of the image. This gives perspective of the strike and creates a more impactful shot. Think coastal headland, city building or a tree scape. There are plenty of options in and around most locations in Australia, so take a look and get creative!
5. Set the shutter
Shutter speed determines how long the shutter remains open to expose your image. As lightning is generally photographed at night, a longer shutter speed is necessary to best expose the scene.
It goes without saying that lightning moves fast. Given this, leaving the shutter open for anywhere from 10 seconds to a minute will guarantee that any bursts get captured during that long exposure. If you're lucky and if the storm is intense enough, you could even capture multiple strikes in one exposure.
If the storm is during daylight hours or at sunset, it can be tricky to set the shutter without overexposing the image. A neutral density filter can help overcome this issue if you're really keen on capturing a storm during the day.
6. Stay safe
Most importantly, make sure you remain safe and don't get too close to the storm itself.
You can always tell a safe distance by using weather apps or go old school; when the air starts cracking with static electricity it's probably time to move on. There'll always be another storm to photograph over the season.
This post is courtesy of Fujifilm and has been republished with permission. You can see more of Andrew's images here.