Shooting video for stills photographers (Part one)
This is the first part of a two part series on shooting video for stills photographers. Look out for part two, next week.
I have always been a video guy. As a kid, I would spend my spare time making short films and fun videos with my mates. So when I left school, my path was pretty clear and I embarked on a career in television production.

I eventually found my niche in small crew environments and now, more often than not, I work as a one-man band. This has forced me to refine my skills in all areas of production, but to also build a small, yet efficient camera kit.
Throughout my life, I have dabbled in photography and it wasn't until I developed the TV series, Snap Happy, that I became more serious about it. I have really enjoyed the creative outlet of shooting stills, and in the process of making the show I have been able take my photography to the next level, which has inadvertently helped improve my video production, too.
Video is a great communication tool and understanding how to record it well is a useful asset for any photographer to have in their skill set. As a photographer, you are halfway there to becoming a great videographer, but there are some traps photographers often fall into when crossing over to the video world. But don't worry, I am here to help!
1) Camera
You have probably heard the saying, "the best tool for the job is the one in your hand". This is a great mantra to live by, particularly in a world where camera technology is advancing so fast. If you own a mirrorless DSLR or compact camera made in the past five years, there is a good chance you already have some powerful video tools at your fingertips.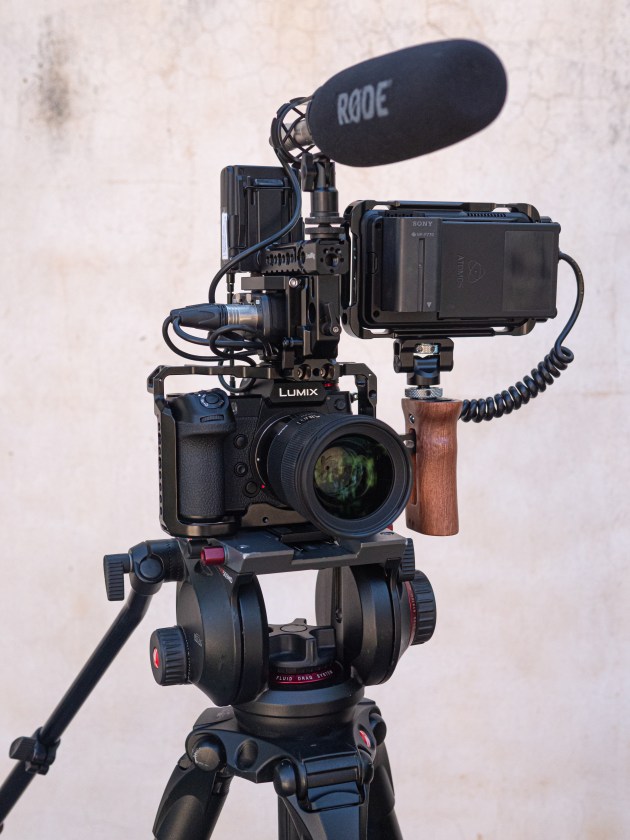 My weapon of choice is the Lumix S1H. It is a great hybrid camera that allows me to shoot high-end video and stills in the one body. However, even a modern smartphone is capable of producing professional results – the lesson is don't be worried your gear isn't up to scratch, as in most cases it will be more than enough to get started.
2) Lenses
For "run and gun" style documentary production, a versatile general-purpose lens is a must. I use a 24-105mm f4 lens for this style of shooting.

For static interviews, my go-to lens is a 50mm f1.4. Keep in mind if you are shooting with a wide-open aperture, the depth of field will often be too shallow for a talking head, and any movement back or forth will take your subject's eyes out of the focal plane.

Of course, having a variety of focal lengths in your bag is very handy so I keep a 16-35mm and a 70-200mm in my kit at all times.
3) Format
There are a number of file formats you can select in camera. Some are designed for compact file size, others are geared towards an easier workflow, whereas some are designed for a higher quality end result.

Select the format that offers the highest bit rate. This is the equivalent to shooting high quality versus low quality JPEG stills.

If you are editing on a Mac, select an MP4, MOV or QT format and if you are on a PC, select an MP4, AVI or WMV format compatible to your workflow.
4) Settings
The seemingly endless lists of camera settings can be overwhelming, so here are some ideas to get you on the right track. Fortunately, once you have your camera setup with your preferences, you shouldn't need to dive into the menus too often.
Resolution
At a minimum, you should record in full HD (1920 x 1080) but you may also have the option to record in 4K Ultra HD (3840 x 2160) which will give you a sharper image or the ability to crop in post-production for an HD output. My camera has the ability to record in 6K, however my preference is to shoot in 4K and then downscale to HD for broadcast delivery.
Frame rate
The standard frame rate in Australia is 25 frames per second and this is the default setting for cameras and editing platforms.
If you want to record in slow motion you can select a higher framerate (ie 50fps will be at 50 per cent of normal speed) or to speed up your video (time-lapse) you can choose a lower frame rate (ie 5fps will be 500 per cent of normal speed).
Exposure
It is a good idea to use manual exposure when shooting video. If left in automatic mode, the changes in exposure can be quite noticeable and distracting for the viewer.
For example, when you change your aperture, there is a noticeable jump in exposure, which is fine for stills, but in video it is undesirable.
Your ISO should be set at the base level to reduce noise, and increased when the available light is lacking. Most modern cameras will have some helpful exposure tools such as zebra patterns, which indicates what part of your image is at a pre-determined exposure level.

There are also waveform monitors and histograms that you are probably familiar with as they are also used in photography.
Shutter Speed
This is an area where photographers often get caught out. As a general rule, to get natural movement in video, you need to set your shutter speed to twice that of your frame rate. This will give you motion blur in movement that is perceived as natural to the
human eye. So if you are recording at 25fps your shutter speed needs to be set to 50/sec. If you are recording slow-motion at 50fps then your shutter speed should be set to 100/sec.

The challenge with shooting at a set frame rate, shutter speed and ISO for all situations is controlling your light levels. For example, in using these settings in bright light conditions, it is next to impossible to not overexpose your image. You could try closing your aperture right down but that would also affect things such as DOF and sharpness.

However, there is a solution. I recommend the use of a variable ND filter. When the ring of a variable ND filter is turned it can reduce the light entering the lens from one stop, up to 10 stops, depending on the filter. This will allow you to select your desired aperture, but also to precisely control your exposure at the same time.
White Balance
Because you are not shooting in a RAW format, it is important to get your white balance correct in camera. You can do this by selecting a preset, setting it manually or in some situations you may like to use automatic mode.

When I am shooting in sunlight, I use the outdoor preset (5600K) and when inside under halogen lights I use the indoor preset (3200K). I will manually set the white balance using a white card if there are mixed light sources.
Focus
The camera system you use will determine whether you decide to use autofocus or not. Personally, I never (ever!) rely on autofocus for video when I'm using a DSLM camera. In my opinion, there are too many variables that can ruin your shot.

Things such as focus breathing of a lens, focus pulsing and, let's be honest, sometimes your camera will just choose to focus on the passing dog in the background rather than your subject.

Fortunately, there are many tools that can help you with manual focusing in modern cameras. Focus peaking is one. It highlights all the elements of your frame that are in sharp focus, with the colour of your choice. My camera also has the feature to zoom in to the frame to help you nail critical focus.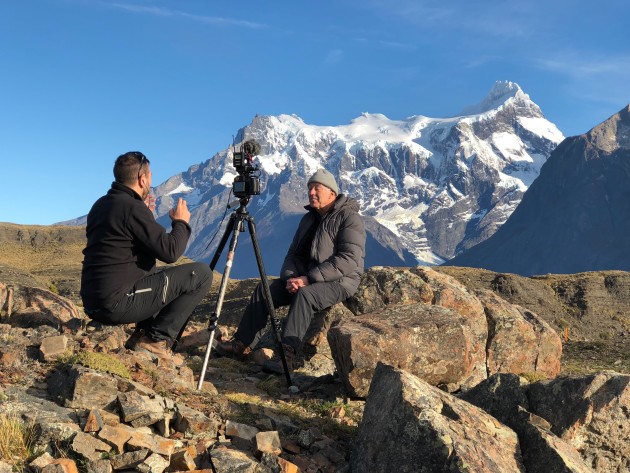 5) Audio
If you are new to video, then chances are you are new to recording audio, too. For photographers, this is a new element that will help you tell your story. All cameras come standard with a built-in microphone, but most of these are useless for anything other than reference audio.
There is some good news, though – great audio does not need to come at great expense. RODE is an Australian company that makes amazing microphones, with a modest price tag.

A good starting point would be a shotgun microphone, such as the RODE VideoMic Pro. This type of microphone will give you a more targeted audio capture, with less ambient sound, and is good for general audio capture and close-up interviews.
For isolating speech in an interview or presentation setting, try using a wireless lapel microphone such as the RODE Wireless Go. It's convenient, easy to use and won't take up much room in your bag.
It's also a good idea to monitor your audio with a good set of headphones. Something as simple as a loose connection or lapel microphone rubbing on clothing can make audio unusable.
In next week's article we'll take a look at a few capture and editing techniques to get you started.
About the author: Tim Robinson is the creator of the TV program 'Snap Happy, the photography show'. He has been shooting professional video for over 2 decades, with a focus on telling people's stories through documentary. He is a keen wildlife and nature photographer and loves the opportunity to combine his passion of film making with photography.