Secrets of shooting sports (Part one)
If you're developing an interest in sports photography, then you and Al Bello start in the same place. Al who? You may well be wondering. Well, to use a well-known phrase from the last Australian election, "Google it, mate!" 
I'll give you a heads up. Al Bello is one of the great sports shooters of modern times, and for a long period was the chief photographer at Getty USA. He is also one of a collection of sports shooters whose images I regularly check to see where sports imaging is headed.
I mention this because not only are his images inspirational, but they should also give you lots of ideas, and that's where any good photography starts. Every great sports shooter has to start somewhere, just like Al did. So, let's get started.
The idea
Every photograph in every genre starts with an idea. Why pick up a camera if you don't have an idea behind doing so?
Your idea could be as simple as getting a sharp photo of a sporting event, or something more complex like creating a photographic essay with a sporting theme. My work has evolved around photojournalistic assignments in the Australian Rules Football Women's competitions (AFLW).
I have covered the inaugural seasons of both the Collingwood and St. Kilda AFLW teams, and recently the new Hawthorn team. In the men's competition I followed the Victorian Football League's Sandringham team just before Covid hit.
The documentary style I shoot with shows what's happening both on and off the field, at training, with the coaches and amongst the fans.
The reality is you don't have to have a complex theme to begin with. Even my old dad used to have some idea behind his photographic work. Frequently it ended badly, with a variation of his thumb in the shot or some other abstract blur, but he started with the right intention. You should too.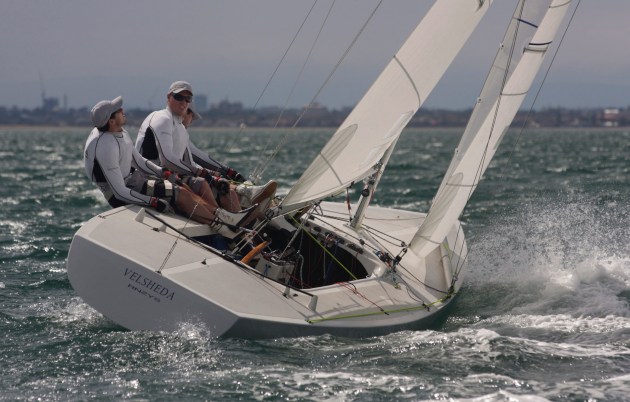 Choose your sport
Your first key decision should be about which sport you'll shoot. If you're a sports enthusiast chances are you'll have participated in or watched a sport before deciding to photograph it. My own sporting journey began with sailing, firstly in small dinghies and later in bigger yachts. It was a good place to start shooting sport, mainly because it wasn't easy.
Shooting boat races, you typically need to get as close as possible to the action or settle for using a long lens. If you're on the water, you'll also need a good power boat driver to get you close to the action without interfering with the competitors.
All this creates a very good problem-solving exercise, and it put me in good stead with other sports. All sport photography is primarily an exercise in problem solving. But by focussing on a given sport to begin with you will soon be on your way to applying lessons learned to other sports.
Getting access
These days getting access to events can be a tough ask. That applies to any shoot where you must do more than photograph your family and friends. So, if you want to shoot sports you'll have some issues, and as a newby you can't expect to be walking into an Olympic venue and heading trackside without security passes and experience.
I also don't suggest going down to your local pitch or stadium to photograph kids' games. This is because you'll find suspicious parents and officials giving you a hard time very quickly. For this you'll need a Working with Children permit, which you can get online for either commercial work or just as a non-commercial option.
So, what to do? Like every photographic challenge you'll have to think your way around it. If you are involved in sport as a participant or official that's a good start.
I suggest talking to officials or administrators you know and giving them an idea of what you're doing. If you don't know any officials, try outdoor games like rugby, soccer, or Australian Rules at a local (senior) level. There are often some spectators at local senior-level games but often not many.
Setting up
There are two elements to shooting effective sports photography – capturing the action, and then sorting and editing. On the first point, I tend to arrive at a venue well before the start, up to an hour or more before game time. This is because I like plenty of time to set up and test my cameras.
Having time also allows you to assess the light after checking the weather beforehand, and also make a call on how best to capture the event - if it's sunny, that generally means shooting into the light and capturing silhouettes, or shooting with the sun at your side or back.
For an Australian Rules shoot I work from the boundary near the fence, but most shooters likely start out working outside of it. I recommend getting as close as you can, although occasionally I'll move up into the stands and shoot wide-angle for a different perspective.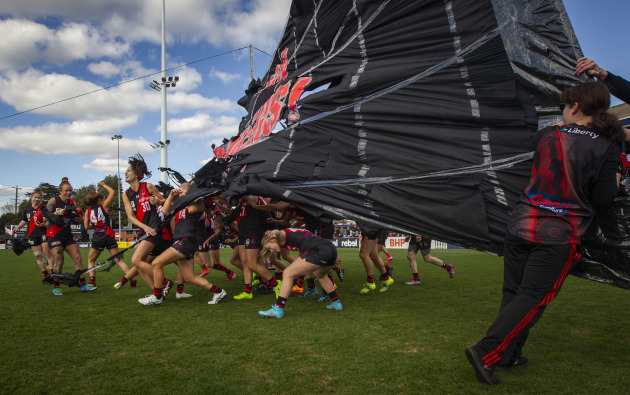 I have two older model SLRs, a Canon 1D Mark IV, and a Canon 7D Mark II as a backup. A well-known photographer once told me that you need to work with what you've got. You don't need the newest mirrorless camera to make good pictures, though a telephoto or zoom lens helps.
What's more important is a good understanding of what your camera can and can't do. I also have a good monopod because I place a premium on getting sharp images. Keep things simple and don't make your life more difficult!
Watch out for part two next week.