Photography 101: 5 tips for better photos
Just purchased your first 'serious' camera and feeling overwhelmed by all those dials and menu settings?  Choosing the right settings is not as complex as you may think.

A common complaint from frustrated novice photographers is "Why does photography have to be so complicated?" The simple answer is it doesn't. The technical stuff should never be a barrier to your enjoyment of photography. No matter how complex your camera, you can always set it to 'auto' and use it as an expensive point-and-shoot.
That's not a bad way to go, but you can do better if you're prepared to familiarise yourself with a few basics – namely shutter speed, aperture, ISO and focus. You don't have to get too technical, but if you familiarise yourself with the way these settings work – and how they affect the final look of your image – you will be a much better photographer for your efforts.
So, what are the basics you need to get started?
1) APERTURE PRIORITY
Many photo educators suggest starting on Manual Mode – which is a great mode once you have some experience. However, I really believe it's a terrible mode if you're starting out. I'd suggest using Aperture Priority (A or Av) mode. This lets you select the aperture, while the camera selects the corresponding shutter speed to produce an exposure that is not too dark or light.

• f/5.6 is a good choice if you or your subject is moving and for people/portrait shooting. Again, other variables are possible, but when starting out in reasonable sunlight f/5.6 will offer consistent results.

• f/11 is great for landscapes and creative images. Often (but not always) you are keen to maximise what is sharp in a landscape image. At f/11, you will achieve a reasonable depth of field. Depth of field describes how much of your image will be if focus from the foreground to the background. A smaller aperture, such as f/16 or f/22 produces a deep area of focus, while a large aperture, such as f/2.8 or f/4, produces a narrow band of focus.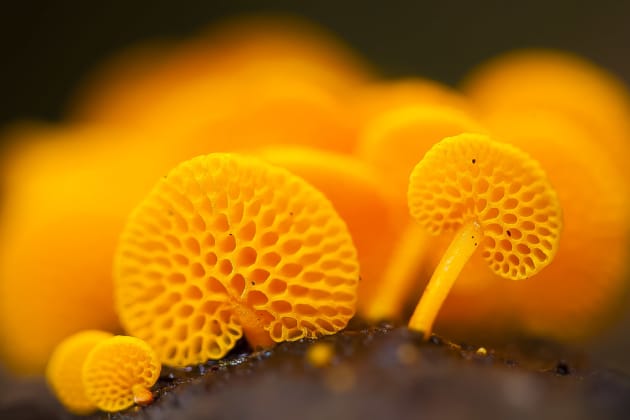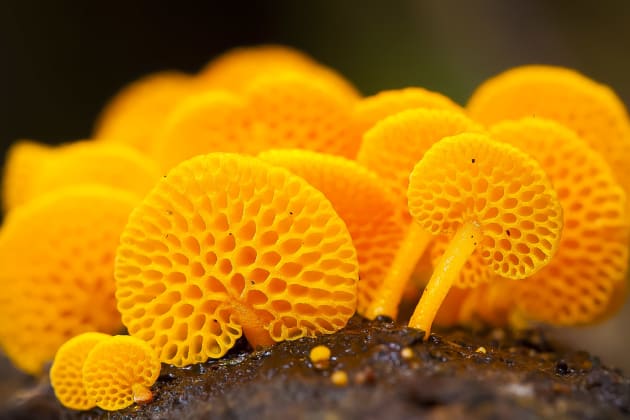 2) START WITH 400 ISO
ISO refers to the light sensitivity of the sensor. As you increase the ISO setting, the sensor becomes more sensitive to light. On the downside, increasing ISO also produces more noticeable noise, the dots of light and colour that make up your image.

Which ISO should you choose for different shooting scenarios?  I'd mostly recommend an ISO of 400. All modern camera sensors handle this sensor sensitivity level very well. It will also allow you to shoot in a variety of lighting conditions. Often you will be able to change your aperture and still get a shutter speed that's fast enough to allow you to hand hold the camera without introducing camera shake. You can increase the ISO to suit darker lighting situations, or if you need to achieve a faster shutter speed or narrower aperture, but for most shooting situations ISO 400 should be fine.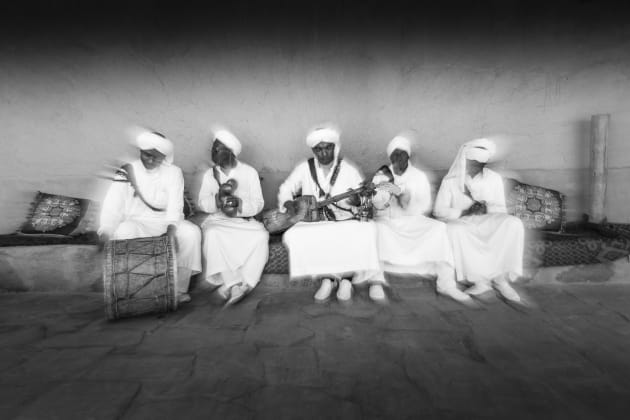 3) SHUTTER SPEED
Shutter speeds are important for two reasons, to offer a sharp image free of blur caused by camera shake or the movement of the subject. I would suggest that a good general shutter speed to be at least 1/125s to 1/500s for stationary subjects. That is, if you are hand-holding your camera and your subject isn't moving – say if you are shooting a landscape or a simple family photo at home. If the shutter speed is a little faster, that's fine too. Don't get hung up on shutter speed if you are shooting nice sharp images. However, if you are shooting hand-held (without a tripod) be careful that the shutter speed does not get too low, say 1/30s or 1/60s. This is when you will risk camera shake and blurred results.

When you or your subject is moving, try to aim for a shutter speed of at least 1/500s. I often try for 1/1000s or faster. Remember that the faster you or your subject are moving, the faster the required shutter speed.

So how do you do it? It's easy!
Turn your camera on and set it to the Aperture Priority (A or Av) mode
Back outside in sunlight, look in your viewfinder, lightly touching the shutter release. The camera will activate. Locked on the same subject, use the control dial to change the aperture
As you change the aperture you will see the shutter speed change. If you move to the larger apertures (smaller numbers), say from f/8 to f/5.6, the camera will select a faster shutter speed. It's that simple.
If your photos are blurred, you need a faster shutter speed. If the subject is not as sharp as you'd like, you need to choose a larger aperture (smaller f-number) to give you this faster shutter speed. This is the dilemma: at times, you will need to give up one to optimise the other. But getting this right will help you shoot better images.
4) SET UP FOCUS POINTS
As smart as your camera is, it has no way of knowing which part of the image you want to be in focus. Imagine you're taking a photo of a zebra with its head turned back towards the camera. If you leave the focusing decision to the camera, it's just as likely to focus on the zebra's rear-end as its eyes – or some other subject in the background or foreground.

While most cameras are setup by default to choose the focus point automatically or simply select a central focus point, it's worth setting up your camera so you can select the focus point manually – normally this is done via a joystick or keypad on the back of the camera.

If you want to take it a step further, I like to group four points around this key focus point for a total selection area of five focus points. This is my default focusing setup for one shot shooting. The camera uses five points to focus, it locks, I hear an audible beep that it is locked (to help my bad eyesight) and I can then shoot. I lock onto the key point I want sharp, so if I was photographing that zebra, I'd lock onto it's eye.

For moving subjects, I use continuous or AI-servo (depending which camera brand you own). This allows me to 'track' a moving subject like a racing car. Sometimes I might increase the number of focus points to a group of 9, especially for birds in flight.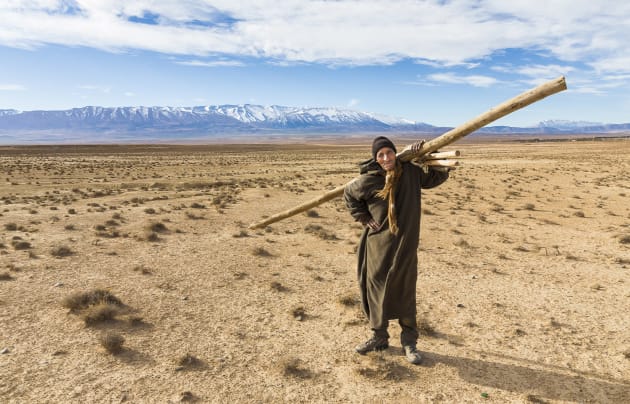 5) LOW-LIGHT SHOOTING
In low-light conditions, such as early in the morning or late in the afternoon, then you might find my suggested settings hard to attain. There's a couple of things you can do. A tripod might help with stability for slow shutter speeds. That is anything under 1/60s.

If you don't want to use a tripod, another way is to increase your ISO. As mentioned earlier, my default ISO setting is 400. If I need a faster shutter speed, but the light is too low, I could increase the sensor sensitivity to 800, 1600, or even 3200.

Remember that smaller sensor cameras do not handle increased ISO as well as full-frame sensor cameras. But this isn't a big problem – just adjust your techniques to get the most out of the tools you use. So your smaller sensor camera might work best on a tripod in challenging lighting situations.

More important than any of my tips is get out into the field and shoot. Your back yard or the local park can be a great place to help you understand the basics. Don't be confused by the technical side of things, and remember to keep it simple! ❂