Photo tip of the week: Shoot better travel portraits
Want to shoot portraits that not only reveal the personalities of your subjects but also evoke strong emotional responses from viewers? Here's my tips for getting started.
1) Connect with your subject
The key to taking successful portrait photos is your ability to create a rapport with your subjects and make them feel comfortable with you. This can be done fairly quickly if you are relaxed, good-natured, enthusiastic, and interested and respectful to those you meet.

The skill of meeting someone new and making them feel relaxed around you in a short time can be practiced by approaching others with a smile and a sense of curiosity to learn more about them. It's important not to come across as being shy. It's also best not to rush in with your camera to take someone's photo, but rather take the initial moments to get to know each other and establish a connection.
2) Clean & complementary backgrounds
It's easy when shooting portraits to get so focussed on the subject that you forget to consider the background. You must see the overall scene and be conscious of everything that's in the frame. Look for clean backgrounds and ideally ones that complement the subject, perhaps in texture, colour or environment.

The first thing I always think about is the background, and then I envision the photo as a whole and the relationship of the subject to the background. This is very important, and something as simple as the background can make or break a portrait. A painter once told me that the hardest part for her to get right in her portraits was the background. Find the background first then position the subject accordingly.
3) A range of emotions
Try to capture a range of emotions in your portraits. Once you become more comfortable interacting with people you can indicate or encourage a particular expression, for example a serious face or looking out and away from the lens. Smiles are best when they are genuine and better yet are moments of pure laughter, but it usually works best to observe and bring out the natural personality of the individual you're photographing.

While some faces are suited better to a warm smile, others are more powerful with a simple and seemingly expressionless face. A little bit of direction is often welcomed by a subject and it's important to have a range of emotions in your folio to keep it interesting and engaging. 

Smiles and laughter in portrait photography can sometimes be more easily attained when photographing people in a group. There can be a lively and humorous atmosphere when friends are together posing for a photo, and the photographer should encourage this.

Often I will suggest subjects get close together, as this creates an emotional connection between the subjects and the viewer. Sometimes I will encourage people to put their arms around each other, or to look each other in the eye, and this will almost always illicit genuine smiles if the atmosphere is already lighthearted.

Make sure to always smile and be relaxed yourself, and your subjects will also feel relaxed and understand you that want to have fun and create something positive together. Be confident and unafraid of embarrassing yourself to make everyone happy, and your photos will reflect a joyful emotion.
4) Consider the light
We should never forget that good light is a necessity for a photo to be engaging and powerful. It's important to be thinking about where the light is coming from every time you take a photo. Since I only use natural light in my travel photography, I always look around the scene or up to the sky to find where the brightest area of light is, and then make sure the subject's face is angled appropriately to it.

Front on light or side lighting often works best for me. I avoid using direct sunlight unless the sun is low and soft such as at the beginning and end of the day. Hard sunlight on a face creates unflattering black shadows that will detract from the artistic merit of the photo. Most of the time, I photograph faces under cover or when a cloud is covering the sun, while making sure the face or body is angled towards the strongest area of light.

An example of good quality natural light is a room that's quite dark, which has a doorway to the outside day light. If you position your subject in this doorway, there is a point where there are shadows from the dark room that turn smoothly into bright light on the skin as the outdoor light reflects onto it, if the subject is angled correctly and closely enough to this light.
Move the person outside and everything becomes bright at the expense of definition and shape. Move them back into the room, away from the door, and the image will be too dark with no bright areas on their skin. This thinking can then be applied to many spaces, such as a forest where there are a lot of trees that make for shadows, with a patch of clear space where the light from the sky comes in and the light is focused.

Another outdoor practical example is under an awning, where there is a combination of darker, covered area with an opening to the natural daylight where the subject can be positioned, a sweet spot for nice and natural portrait lighting. The key is to look up at the sky, take note of the brightest area and make sure the subject's face is angled to that, while they are positioned in a space that is in shade or shadow.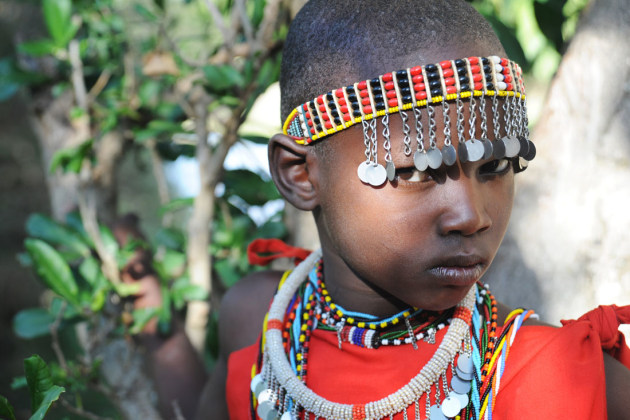 5) Focus on the eyes
While rules can be broken and sometimes it can work to have eyes hidden in a portrait, it's usually best to feature the eyes strongly with catch-lights reflecting around the iris. Make sure the eyes are in a part of the frame that will garner the most attention from a viewer. Positioning eyes too close to the edge of the frame is usually less powerful, for example. If the face is the main feature of the photo, keep the photo tight and close and focus on the eyes.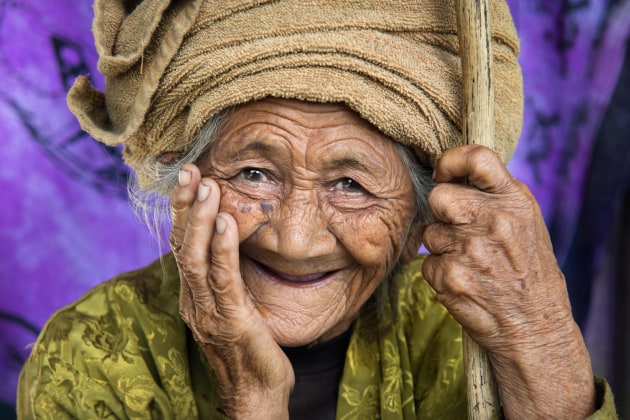 6) Look up and down
When I'm shooting portraits I like to be on the same level as the subject. If the subject is shorter than me or seated for example, I don't photograph them from my higher standpoint, but rather bend or crouch down. And conversely if the subject is higher than me I find a way to step up to the same level. I find this gives a feeling of equal respect. You can push this in some instances by going slightly higher than the subject with your angle so they are forced to look up, which makes their eyes look bigger.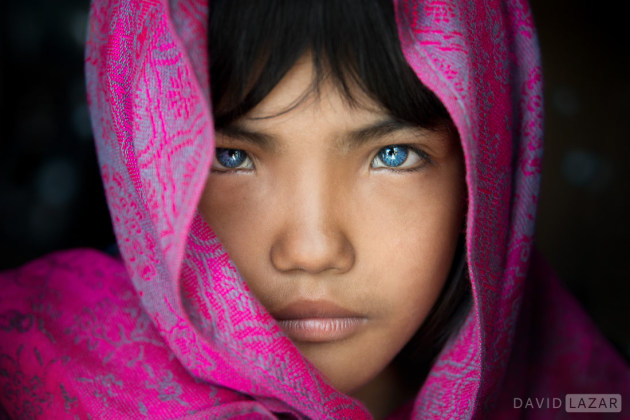 7) Post processing
Post processing of images is a very important step for me in the final creation of each photograph. Using Photoshop, I work on each photo to enhance the light to my taste by brightening parts of the image and darkening other parts using adjustment layers and layer masks. In the same way I also work on getting the colours to be as complementary as possible throughout the photo. This can involve boosting and decreasing saturation of specific colours on specific objects or areas of the photo.

To make the subject's eyes really stand out, it's good to brighten the catchlights that were hopefully already captured in the iris of the eyes. Catchlights are the reflections of light sources that were in front of your subject, such as the sky, a bright sunlit ground, or perhaps another light source such as a candle that was reflecting in the eye.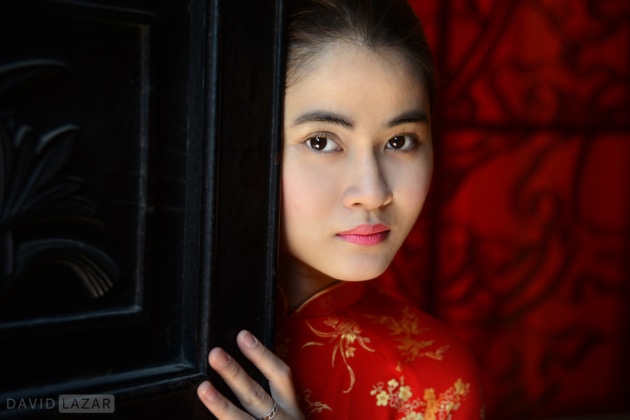 An easy way to enhance these catchlights is to use the dodge tool in Photoshop, and click away at the brighter parts of the eye that you want to bring out. Adjust your brush so it's the same size as the area you want to brighten, which can also include the whites of the eyes, but don't try to brighten the dark areas – it's the contrast between dark and light that make eyes appear strong and full of life. Eyes that don't have a catchlight in them however may look too dark and 'dead'.

The most successful portrait photographs usually feature faces that are characterful, engaging, beautiful, interesting or unique. If you come across a person who you think might make a strong portrait, try to imagine how you might photograph them and then try your best to engage with them and ask if you can take their photo. If you're polite and light hearted in manner, more often than not they will happily say yes. ❂
About the author: David Lazar is a travel photographer and musician from Brisbane who loves to capture moments of life, beauty and culture through his photography. See more of his work on Facebook, Instagram and his website. David will also be speaking in Sydney at FOTOL!VE - you can find out more here.