Photo tip of the week: Chasing storms in Australia
As a landscape photographer I've travelled to most countries in the world, and I've photographed everything from Ice Caves and the Aurora in the north, the autumn colours in Patagonia in the south, and even the sandy deserts of the Middle East.

But when it comes to real challenges, storm chasing stands alone as a true test of my ability to capture nature's fury in a fast paced and ever-changing environment.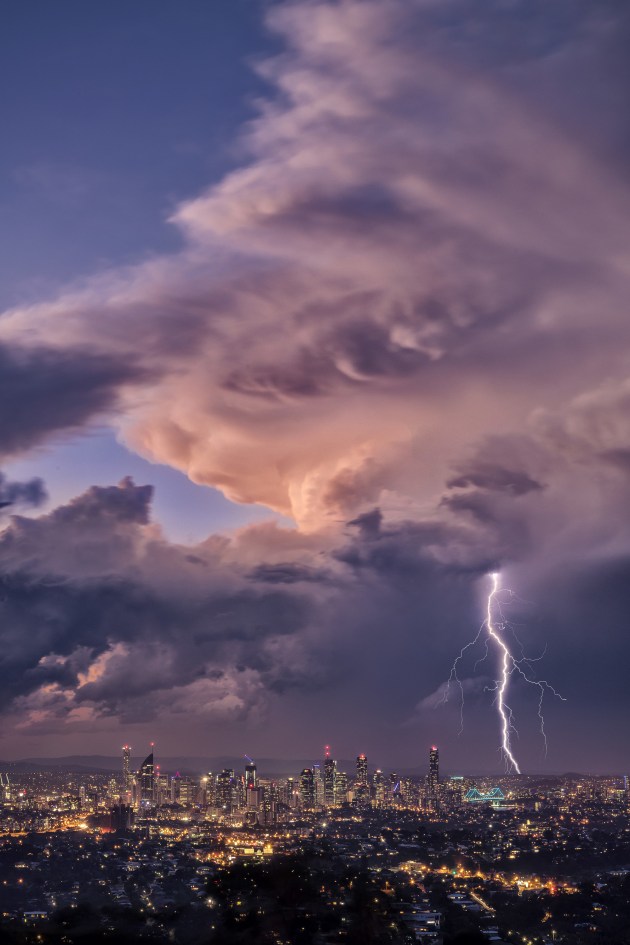 One of my earliest childhood memories was a day in Ballina, NSW, in the early 90s when my father took me storm chasing, and we found ourselves in front of a huge supercell. Supercells are large, slow-moving, violent thunderstorms which often produce heavy hail and tornados.

This particular one smashed trees in half like a toothpick, while large hail and wind battered our car and even managed to smash a window. This was Mother Nature at her most fierce and my first real taste of chasing storms – I was instantly addicted!

These days we have probably all seen images pop up in our newsfeed on social media of lightning and thunderstorms alike and you've probably thought to yourself, "I'd love to do that one day."

But where do you start? These are my tips for finding and shooting the wild weather.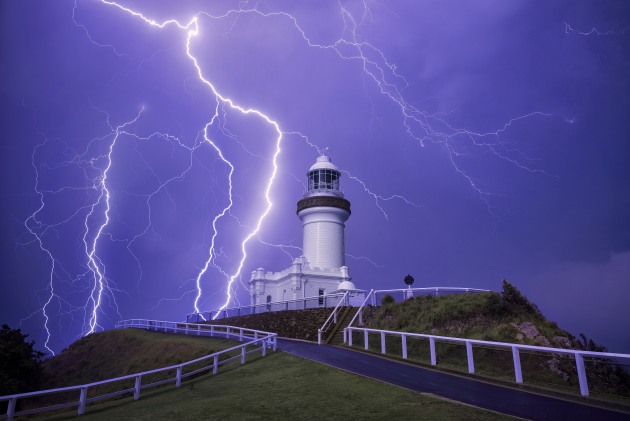 Follow the weather
The best way to take better and more professional photographs of thunderstorms is to prepare. You need to know where the storms are going to be, or at least have an idea of where they will be, so you can be in the area ahead of time. Storm season in Australia is generally from September to February, and while it may seem a bit like going back to school, learning how to read the weather is the best way to increase your chances of capturing thunderstorms during the season.

At its most basic you need instability in a weather pattern for thunderstorms to occur, and the best way to see instability is through websites such as BSCH, Windy (also available as an app) or the Australian Government Bureau of Meteorology site.

By looking at LI (Lifted Index) charts and CAPE (Energy) charts you can see the amount of instability or energy in the atmosphere. The lower the negative value on the LI chart, the more instability, and the higher the CAPE value, the more energy, and thus a better chance of a storm occurring.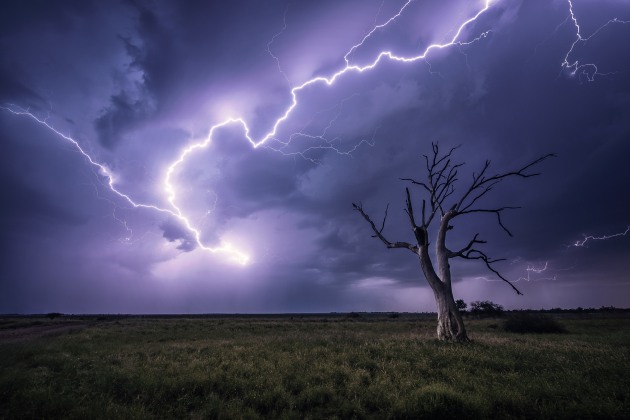 You can also look for a dry line or surface trough, as this is something that can trigger thunderstorms. When mixed with good instability and energy, this will ultimately be a trigger for storms to develop. Finally, if you can, look at steering winds. These are your 850mb, 700mb and 600-500mb winds in the atmosphere. They are vital as they show not only the direction, but the speed at which storms are expected to move.

When all of this information is combined, you will have a basic understanding of good areas to position yourself. Using model data combined with the live data you see on both radar and visually on the day, you will be able to make more precise decisions on where to be and what to expect.
At the same time as the amateur and professional storm chasing and weather forecasting world has grown, social media has given many people a platform to share their predictions and thoughts, and much of the information above is curated on these pages.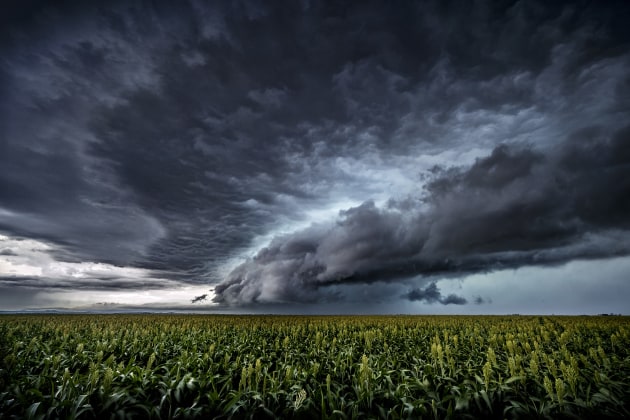 Ultimately the Bureau of Meteorology should be treated as the most reputable source, but there are also several Facebook pages like Higgins Storm Chasing, Thomas Hinterdorfer: Extreme Weather Chaser and Severe Weather Australia, to name a few, that post regularly about weather. Contributors to these same pages usually chase storms as well and give a good indication as to where the most likely areas for storms, severe storms and any other phenomenon may be. Seeing this information as early as possible can help with picking target areas.

Remember with all of the above that weather forecasting is only reliable for about 72 hours, and even then, it's important to use different models to reach some sort of agreement. If models disagree within three days of your chase, then there is something not quite right.

Anything beyond three days is subject to change due to the physics, kinematics and thermodynamics at play, which can change drastically over the course of several days if they are out by even the smallest of margins.

I think the best method is to look at a long range forecast over a week and then pinpoint areas within 2-3 days. This will lead to higher accuracy and better results in the long run.
The images
Not only do you need a thorough and sound knowledge in reading the weather, but also the ability to predict the often unpredictable. Anyone with a smartphone can capture images of lightning and thunderstorms, but what really makes a powerful and jaw dropping image stand out in the crowd?

I believe what separates a good image from an amazing one is simple – composition. All too often I see images of powerful storms or incredible lightning bolts that lack something. I also hear all too often from fellow storm chasing photographers that they were limited to finding a point of interest and resorted to a simple 'point and shoot'.
If you want to capture a striking image, it's important to pre-empt where a storm is tracking to, get ahead of that storm and then find a composition with an interesting foreground and or mid-ground element to complement the scene in advance.

And while it's true the Australian Outback is often a desolate and endless plain, there are always good compositions to be found. Windmills, old barns and crops can be used to add scale and depth to your pictures – allowing viewers to better comprehend the size and power of the storm front or lightning strike.
On chase days the trick is to re-check forecasts and track storms via live radar to anticipate where they are going. If you are prepared you can pre-empt a storm's trajectory and have a list of potential areas to shoot in advance, for example a lighthouse, a lake with dead trees or a look-out over a city. Avoid racing towards a storm cell and then scrambling desperately for a unique composition.

Even if you are chasing in a territory you are not familiar with, something as simple as a dirt road can offer the perfect leading line into a storm cell. If you can, try to avoid road signs or power lines overhead anywhere in your frame as they can cause a distraction for the viewer away from the main subject.

Once you've chosen your foreground element and set up your tripod, don't just start firing away. Make sure you capture enough detail in your chosen foreground element as well as the storm itself.

I often use a torch or phone to 'light paint' the shadows to capture more detail, or alternatively, you could try a second much longer exposure after you've captured that perfect strike with a slightly higher ISO. The resulting images can then be blended with luminosity masks to bring back detail in the shadows in Photoshop.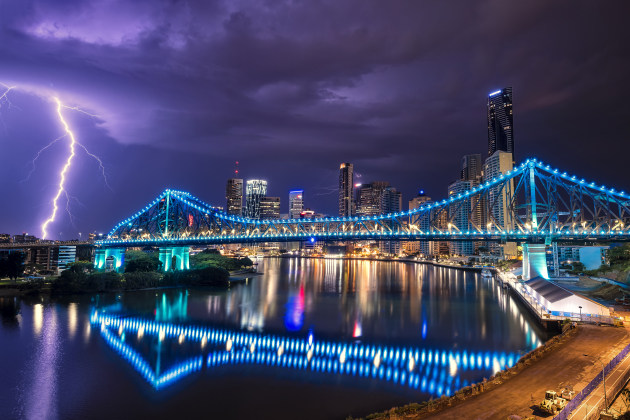 You'll want to bring with you a pretty rugged camera. I use a Nikon D850 with a variety of lenses, including a Nikon 14-24mm, 16-35mm, 24-70mm and 80-400mm. Having a range of wide angle and telephoto lenses allows for shooting different focal ranges depending on the cell you are chasing.

Almost always the weather around you will be bad, so avoid changing your lens in the field to prevent getting water or dust on the sensor. A well-covered area, away from the elements, like your car, is perfect if a lens change is required.

The other must-haves are a sturdy tripod. I use the Gitzo Mountaineer Series 3 Carbon Fibre Tripod, and I also recommend ND filters. I generally use a NiSi 0.9 Medium Grad ND and a 6-stop ND for most of my storm photography. Finally don't forget a remote shutter release. It will let you fire off the shutter continuously as the action unfolds.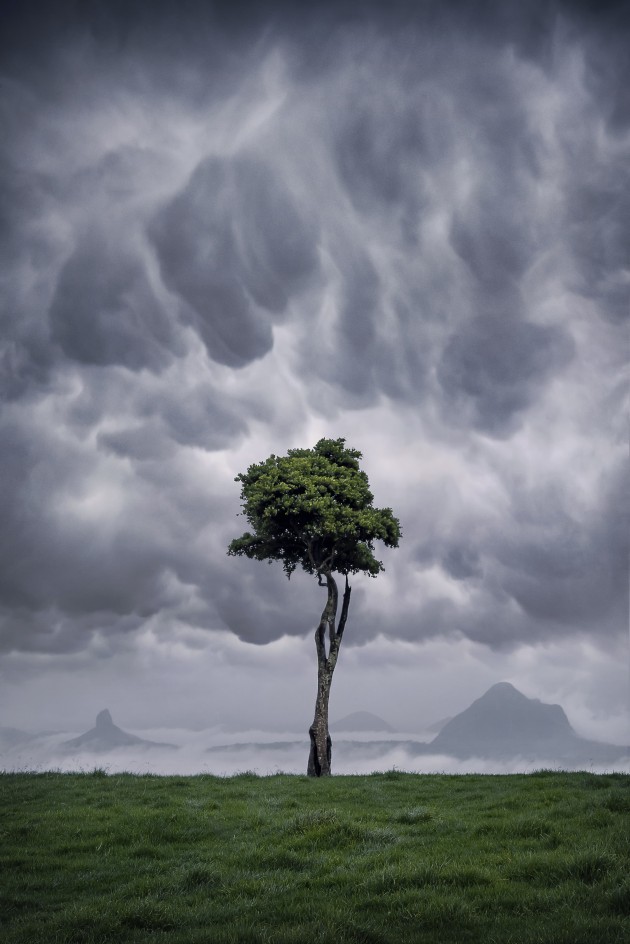 So, what makes storm chasing so appealing? For me, it's the thrill of the chase. It's the challenge of capturing a fleeting moment in time and seeing Mother Nature at her most raw. It's the element of danger that makes the heart race, and gets the adrenalin pumping.

Most storms you chase you'll come away with nothing, but every so often you'll capture that one image that makes viewers go "wow." That feeling makes me forget about the failures and near misses and reminds me why I am so passionate about weather photography.❂
About the author: Along with his partner Karlie, Dale Sharpe has emerged as one of our most talented and well travelled landscape, wedding and event photographers. You can see more of his work here.