How to photograph tonight's big supermoon event
Stargazers keen to see the moon in all its glory would be wise to get to the beach tonight in Victoria, or get up early tomorrow morning on the East Coast, as the brightest supermoon event of the year is set to occur.
A supermoon occurs when a full moon, on its oval-shaped orbit, is at its closest to us. Known as perigee, the moon will be about 356,000 kilometres away, as measured from the centre of the Earth to the centre of the moon.
Australians will be able to see the supermoon at 8pm tonight at Williamstown beach, VIC, according to the Sydney Morning Herald, and for those on the East Coast, the early hours of February 20, with the absolute "peak time" being at about 2:53am AEST, according to the lunar calendar.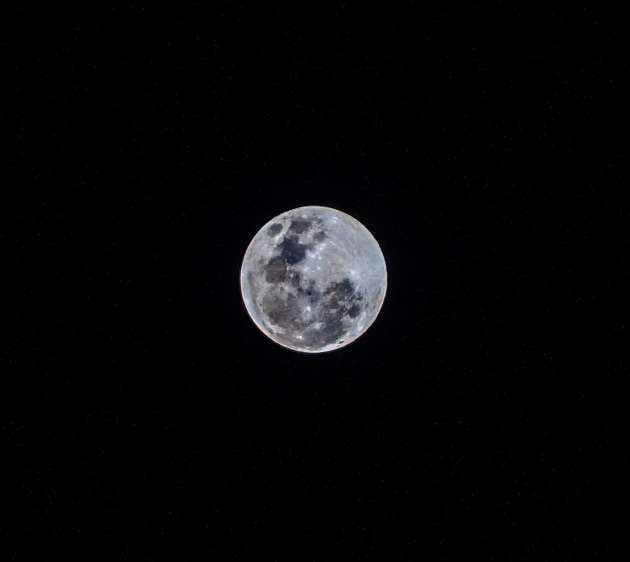 Steven Morris, an award-winning Adelaide-based astrophotographer who also teaches Nikon's astrophotography workshops, has shared seven tips with us for getting the best results if you decide to give it a try:
1. Using a tripod will dramatically improve the quality and sharpness of your moon photographs.

2. If you can't achieve autofocus then use your live view screen, zoom in on the moon using the live view screen and adjust your focus.

3. Using focal lengths of 200mm or more will start to show some nice detail of the moon's surface.

4. A quick exposure of around 1/800th or faster helps with countering the earths rotation and leaves you with a nice clear image. You could also use a shutter release cable or the timer function on your camera.

5. Apertures of around F/8 should yield sharp results.

6. Depending on the phase of the moon your ISO may need to be increased.

7. If you're using long focal length lenses, just keep in mind that atmospheric turbulence can reduce the sharpness of your moon images. Wait for a moment of clear skies, where the atmosphere settles down briefly, or take a few photographs throughout the night to maximise your chances of catching a sharp image.
Good luck, and let us know in the comments below if you're able to capture something special.