Free online photo courses courtesy of Chris Bray
Award-winning Australian Geographic photographer Chris Bray is releasing his popular photography course as a series of free videos online at ChrisBrayPhotography.com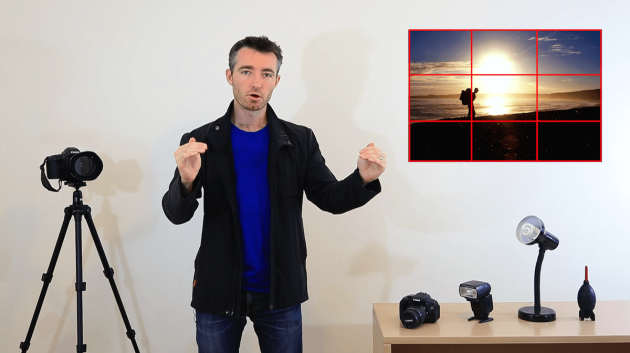 Combining a great mix of practical advice, examples and easy-to-understand theory, this 1 day photography course - previously $480 – quickly became a success with Chris and his team presenting it all around Australia and New Zealand, helping several thousand people gain more enjoyment from their passion - one small group at a time.

Mr. Bray says "The time has come to throw open the doors and let everyone from around the world enjoy this course for free online - we're just getting too busy running our photography tours around the world now to keep running these courses too."

Divided into 10 sequential sections, each video features plenty of examples, animations and easy-to-understand explanations to guide you right through from basic camera setup and composition, to aperture, shutter speed, exposure compensation, ISO, lighting, lenses, histograms, white balance and more. The first 4 sections are already online for free at ChrisBrayPhotography.com/courses

For viewers who want something more tangible, there is a handbook that goes with the course which you can buy online which used to be given out to attendees on the day. The course handbook is an all-in-one, compact yet comprehensive 32-page, colour, shove-in-your-camera-bag photography guide covering everything from the lectures.

Also available from the website is their set of plastic summary 'cheat-cards' that clip on the neck-strap of your camera to serve as a convenient reminder for all the most important points from the course. See ChrisBrayPhotography.com/courses for details.

'Chris Bray Photography' is now one of the largest and most respected photography tour operators with a growing, global reputation. Most years their company runs small-group, high-end photography tours to many of the world's most wonderful places.

Born in 1983, Chris Bray grew up sailing around the world and then leading world-first cart-hauling expeditions across the arctic before becoming an award-winning Australian Geographic photographer, Lowepro ambassador and Canon's Australian ambassador for five years.

Chris's work has appeared in National Geographic publications (along with Australian and Canadian Geographic) as well as TIME Magazine and Discovery Channel. He's written a successful book 'The 1000 Hour Day' (now a multi award-winning documentary 'The Crossing'), sits on the advisory committee for The Australian Geographic Society, is a International Fellow of the NY-based 'The Explorers Club', and is also founder and CEO of Conservation United, crowd-funding the world's critical conservation projects.

Besides running 1-day photography courses and photo tours around the world, Chris and his wife Jess recently became the first people to sail a junk-rig sailboat through the Northwest Passage over the arctic.