Buyer's Guide: My First Drone
Want to buy a drone? Today you are spoilt for choice with an amazing array of capable drones on offer at relatively affordable prices. Drone Magazine's resident expert, Andy Willmott, shares some handy flying and buying tips to get you started.
Start small
Before you go out and spend $1500-plus on a mid sized camera drone and crash it into a wall, get yourself a small indoor drone and learn to fly. See our Drone Buyer's Guide in this article for some budget drones you can fly indoors without causing any damage.
Nano and micro drones are good to learn on as they can handle being crashed into walls, furniture and flatmates. Better to get one with propeller guards, if not then grab a bunch of spares. And look for drones that are ready-to-fly.
You're going to crash
If you're new to RC controllers and don't have advanced Jedi powers, you're going to crash. Probably a lot at first. It's all part of learning, so make sure you start with one you can knock around that's not going to hurt anyone.
The part everyone struggles with at first is flying nose in – in other words, with the nose pointing towards you. When you fly with the drone pointing away from you, all the controls feel natural, but as soon as you turn the drone around to face you, the directional controls are reversed. At first you have to think about it, but after enough practice your muscle memory will take over.


Where do I get one?
There are some excellent specialised local drone suppliers worth supporting. And the great thing about dealing with a person rather than eBay, is you will get advice on the best setup and you can ask questions. There are lots of good local operators out there including modelflight RC (modelflight.com.au), BOLTRC.com (boltrc.com), Harvey Norman (harveynorman.com.au) Sphere Drones (sphere.net.au) and Metro Hobbies (metrohobbies.com.au).
1080 or 4K?
This may sound like an easy question. You're thinking 4K is bigger and better, more pixels, more information, so that's what I'm going to shoot everything in!
But there are a few things you should consider first.
4K is definitely the future, but for now 1080 is still king. Unless you're working on a bigger production, you are generally going to export to 1080. Otherwise at 4K your video file sizes, export times and especially upload times go up massively! With varying sizes of display devices out in the real world, you need to ask yourself if exporting at 4K is necessary.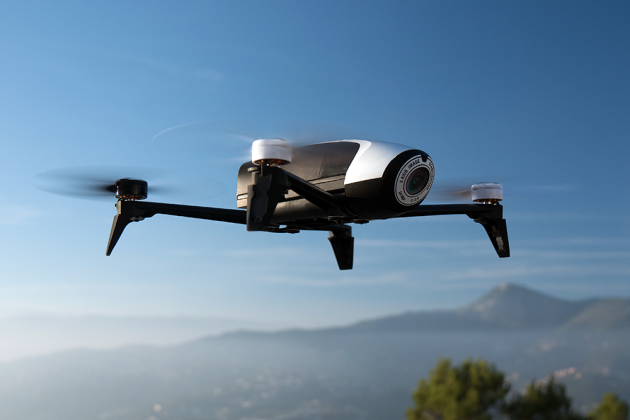 Know the lingo
The drone world is full of acronyms. Here are some essentials you will need to know.

Drone packages
RTF: Ready-to-Fly. That means you're good to go out of the box.
ARF: Almost-Ready-to-Fly. There are other bits you need or steps to take before you can fly. They will tell you what's included and what you still need.
BNF: Bind-N-Fly or BNF which means you get everything except a radio Transmitter (RC controller) so you can use your own Transmitter.
Flight controls
AIL: Ailerons, also known as ROLL. Used to tip the drone left or right, which will also cause a movement left or right, without changing the orientation the nose is pointing.
ELEV: Elevator also known as PITCH. Used to tip the drone forward or backwards, causing the drone to move forwards or backwards.
YAW: A term used to describe the rotation around the drone's centre axis. It will cause the drone to turn its orientation left or right.
THROTTLE: This is your go stick.
General
FLIGHT CONTROLLER: The brains of the drone. It's a mini computer that runs flight control software to manage all aspects of flight.
TRANSMITTER or RC CONTROLLER: This is the thing in your hands you use to control the drone. It transmits your control signals via a Radio Frequency (RF) to the receiver on the drone.
OSD: On Screen Display. Refers to the display of flight and drone information on your viewscreen, such as speed, height, battery level and lots more as the drone gets bigger.
IMU: Inertial Measurement Unit. Using a combination of accelerometers and gyros, this device measures the drone's velocity, orientation and gravitational forces, and tells your flight controller what's actually happening.
LIPO: Lithium Polymer Battery, aka LIPO. Pretty much all drones use LIPOs because they pack a lot of power in a small package.
GPS: Global Positioning System. If your drone has one, it will be much more stable in wind. If you have GPS lock then you should be able to release your controls and have the drone sit and wait patiently for you…until the battery runs out anyway.
ESC: Electronic Speed Controllers. Each motor needs one of these. It sits in between the power distribution board and each motor. Your flight controller constantly sends signals to these devices to vary the power going to your motors.
RTH: Return to Home. This will save your ass if you fly a little too far away and lose orientation or if the drone loses contact with the transmitter.
Which Drone? 
In the market for a new drone? Mick Fletoridis reaches for the sky with this selection of cool quads ranging in price from $145 to several thousand.


Blade Nano QX Micro (RTF)
The Blade Nano QX RTF (ready to fly) is a great quadcopter for new pilots looking to hone their skills. It comes with SAFE (sensor assisted flight envelope), an innovative flight control software that allows the Nano to establish a stable hover in stability mode. That means if it all gets too much you can just let go of the controls and the SAFE technology will bring the Nano QX to a hover all by itself. Once your skills have improved, switch to agility mode for faster fliying speeds and more manoeuvrability.
The Nano QX is designed to be lightweight and durable and comes with blade guards to prevent propeller damage in the event of a collision. It comes with everything you need to start flying including a Blade 4-channel 2.4GHz transmitter, a compact USB LiPo battery charger and spare rotor blades.
TECH SPECS
Blade Nano QX Micro Quadcopter
RTF Mode 2
Type: Quadcopter
Flight time: 7-8 minutes
Controller: Spektrum 2.4GHz DSMX supplied
Length: 140mm
Weight: 16.5g
Still images: N/A
Price: $145
Where to buy: modelflight.com.au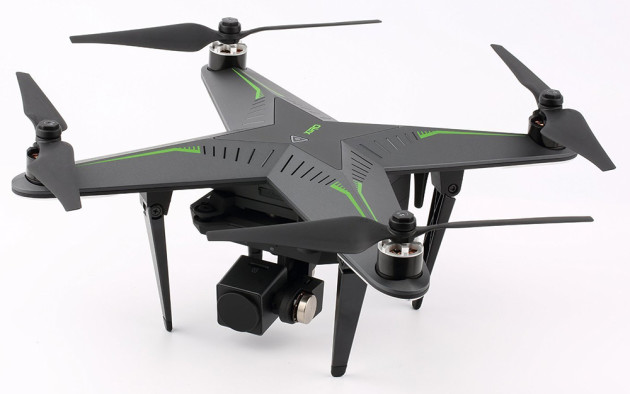 Xiro Xplorer Vision Drone
The Xiro Xplorer Vision Drone is ready to fly straight out of the box and comes equipped with a 1080p HD video camera and detachable 3-axis gimbal. The Xiro Xplorer Vision's camera also shoots 14MP stills and has a 140° wide-angle field of view.

This quadcopter is controlled by a 5.8GHz remote control transmitter (with retractable smartphone holder) and also has a built-in Wi-Fi Range Extender (for a camera preview of up to 800 metres) and a 2.4G WiFi graphic transmitter for long-range video preview.

The Xiro Xplorer Vision Drone also features on-screen, real-time flight parameters, radar position lock, Auto Return Home, Follow Me and Beginner modes, and a 360° orbit feature for aerial selfies. It offers an impressive flight time of up to 25 minutes and dual-angle landing gear for easier and smoother landings.
TECH SPECS
Xiro Xplorer Vision Drone
Type: Quadcopter
Flight time: Approx. 25 minutes
Controller: 5.8GHz remote control transmitter
Dimensions: 350mm (motor to motor)
Weight: 1220g (including battery)
Still images: 14 megapixels (JPEG or Raw)
Video: HD1080p 30fps/720p 60fps
Price: $1098
Where to buy: harveynorman.com.au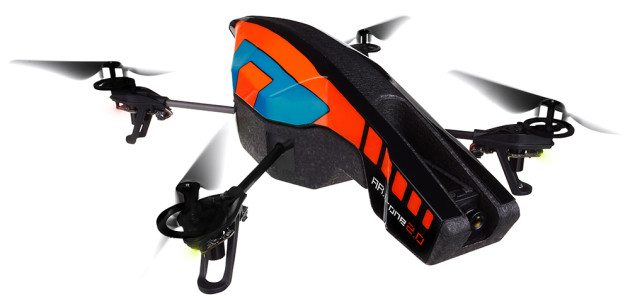 Parrot AR Drone 2.0
While the first generation Parrot AR Drone was a quadcopter solely controlled manually via iOS or android devices, it now offers a range of 'autonomous' features. Users can pre-program their desired destination and have the AR Drone fly there automatically. A home button will see the drone automatically find its way back to its origin. The AR Drone 2.0 features a three-axis accelerometer and three-axis gyroscope to aid stability, and two ultrasound altimeter sensors that measure distance to the ground. The downward-facing camera helps it hover motionless even in light wind conditions.

The flight recorder offers 4GB of storage, enough for around two hours of video.
TECH SPECS
Parrot AR Drone 2.0, ELITE EDITION
Type: Quadcopter
Flight time: Approx. 12 minutes
Controller: iOS or Android devices via AR Freeflight app
Size: 45 x 45cm
Still images: JPEG
Video: HD 720p @ 30fps
Price: $399.99 Elite Edition; $499.99 Power Edition
Where to buy: store-parrot.com.au

Parrot Bebop 2
The Parrot Bebop 2 is the successor to the original Bebop drone. Like its predecessor, the Bebop 2 features a slender design, no moving parts apart from its propellers, and a 180-degree fisheye-lens camera that's designed to provide higher clarity in low light. It's also brilliantly simple to fly. The camera still boasts a 14-megapixel sensor and while there's no gimbal it features three-axis video stabilisation software. The Bebop 2 has 8GB of internal recording storage and can be controlled using an iOS or Android device or a dedicated Skycontroller remote sold separately. The flight control app now offers a really clever 'flight plan' function for pre-planning a route, but requires an in-app purchase. Arguably the biggest improvement is an increase in flight time, up from 11 minutes to a positively luxurious 25!
TECH SPECS
Parrot Bebop 2
Type: Quadcopter
Flight time: Approx. 25 minutes
Controller: iOS/Android devices via app
Size: 33 x 38 x 3.6cm
Still images: 14 megapixels JPEG/RAW
Video: HD 1920 x 1080p
Price: $749
Where to buy: store-parrot.com.au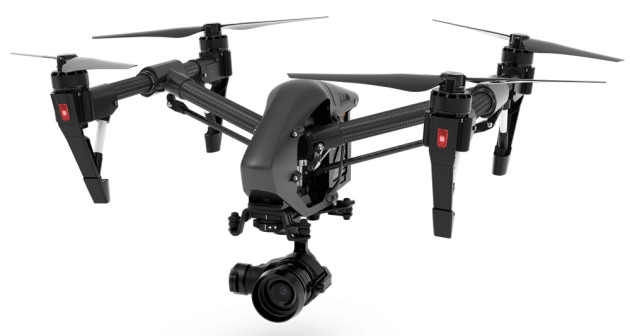 DJI Phantom Inspire 1
The DJI Inspire 1 is a ready-to-fly quadcopter well suited to pro and advanced amateur pilots who require high-quality aerial video and still photography capability. The DJI Inspire 1 captures 4K-resolution video via a removable camera and gimbal which gives it the potential for upgrades. There's also an option for two-controller operation – one for piloting and the other for camera control. The DJI Inspire 1 also supports DJI's Intelligent Flight options which includes autonomous waypoint navigation or Follow Me and DJI's Vision Positioning System also helps the Inspire 1 hover while indoors when GPS isn't available. While much larger than DJI's popular Phantom line of drones, the Inspire 1 is designed to be as ready to fly and easy to pilot as the smaller, less expensive Phantom models. 
While the Inspire 1's camera set up can be easily removed for upgrades or travel, DJI has also handily developed a mount to use the camera and gimbal as a handheld camera. The gimbal can also rotate the camera 360 degrees and tilt it 125 degrees, so instead of having to move the quadcopter around to get the shot you want, you can just move the camera. Other features include carbon fibre landing gear that lifts and lowers automatically for take-off and landing and specially designed powerful brushless motors for higher efficiency and performance.
TECH SPECS
DJI Phantom Inspire 1
Type: Quadcopter
Flight time: Approx. 18 minutes
Controller: 2.400- 2.483GHz dual-stick controller,
5km range
Dimensions: 438x451x301 mm
Weight: 2935g (including battery)
Still images: 12.4 megapixels JPEG/Raw (DNG) + Burst shooting/Time Lapse
Video: 4K 24/24fps; UHD 24/25/30fps; FHD 24/25/30/48/50/60fps
HD 24/25/30/48/50/60fps
Price: $4999 (V2.0 single controller), $5778 (V2.0 dual controllers, spare battery), $7199 (Pro Black Edition)
Where to buy: modelflight.com.au
3DR Solo
The 3DR Solo quadcopter is powered by two 1GHz computers for assisting smooth aerial photography, via GoPro cameras. According to the manufacturer the 3DR Solo has a host of world-first technologies and built-in safety features. It boasts push-button flight and landing and computer-assisted Smart Shots, for easier shooting of aerial photos and video. This all-in-one drone offers wireless video streaming in vivid HD from GoPro cameras directly to mobile devices from distances of up to half a kilometre away. 
The 3DR Solo also features unfettered in-flight GoPro access: start and stop recording and still photo shooting; change GoPro settings right from control app, and charge your GoPro as you fly (via Solo Gimbal, sold separately). There's also a Follow Me mode which enables the 3DR Solo to automatically track and film any subject and one-touch emergency airbrake. Flight data is saved 10 times every second on the controller, allowing instant wireless submission of service tickets. Works with GoPro HERO3, 3+ and 4 cameras (sold separately).
TECH SPECS
3DR Solo
Type: Quadcopter
Flight time: Approx. 25 minutes
Controller: Dual stick controller
Dimensions: 33 x 38 x 3.6cm
Still images: 14 megapixel JPEG/RAW
Video: HD 1920 x 1080p
Price: From $1499.95
Where to buy: riseabove.com.au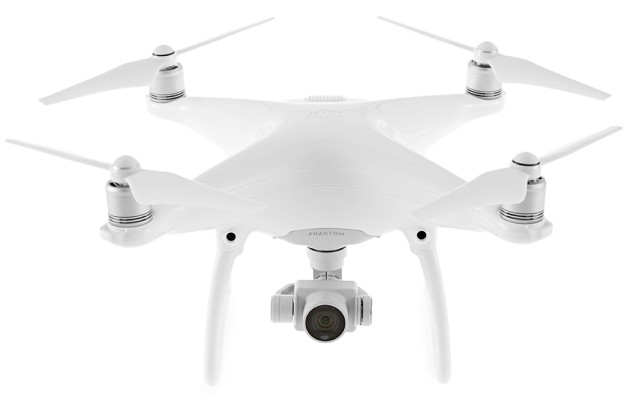 DJI Phantom 4
DJI's latest drone, the Phantom 4 is the first consumer unit that can negotiate obstacles and adjust accordingly – perhaps currently the next best thing to an autonomous aircraft. If the user tries to fly the Phantom 4 into a wall or obstacle, the drone will basically stop and increase speed to clear the obstacle or, if that isn't possible, stop and hover in place, awaiting the next command. The Phantom 4 accomplishes this feat with the help of various vision positioning sensors: two forward facing ultrasonic sensors on the front, and two downward facing cameras on the bottom, plus the main camera that also captures 4K video. The Phantom 4's camera has undergone an upgrade over previous models and includes improved optics for better corner sharpness and reduced chromatic aberration. The images captured are run through computer vision software which constructs a 3D model of the world around it that the drone can intelligently navigate.

The Phantom 4 features a built-in gimbal which allows its onboard camera to operate in a controllable range of -90° to +30°. Camera recording is done via Micro SD card. The aircraft is controlled via GPS/GLONASS satellite systems using supplied the remote controller with a maximum transmission distance of 5km.
TECH SPECS
DJI Phantom 4
Type: Quadcopter
Flight time: Approx. 28 minutes
Controller: 2.400- 2.483GHz dual-stick controller, 5km range
Size: 350mm (diagonal) excluding propellers
Weight: 1380g (with battery)
Still images: 12 megapixels JPEG/Raw (DNG), HDR/Burst/Time Lapse
Video: 4K 24/24fps; UHD 24/25/30fps; HD 24/25/30/48/50/60/120fps
Price: $2400
Where to buy: modelflight.com.au