Brisbane's 5 best night photography locations
On a recent trip to Brisbane to shoot some new content and visit staff, I was flabergasted to see how much Brisbane has changed over the last four years. The skyline as you can see from the night scapes shots has really grown into a major Australian Metropolis.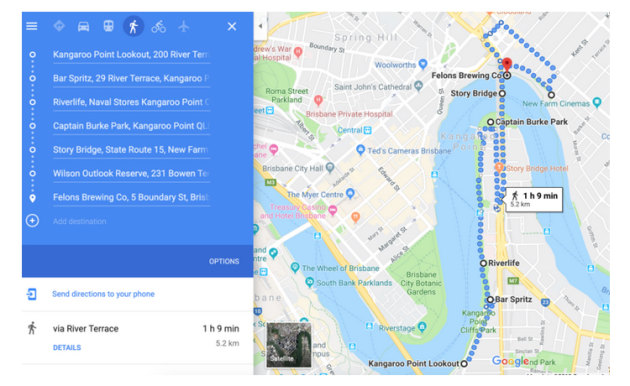 Below are five suggested locations that will surely bring out the best in this beautiful city.
1) Kangaroo Point Cliffs Park
At sunset you can capture the many colours of the sky and at dusk you can capture the golden glow of the buildings. The warm tones of the sun at this time brings out the rich colours of the rock.
Kangaroo point cliffs is a great location because you have this contrast of nature versus city life. Start with short exposures and as the light goes down your exposures become longer. Be patient and wait for the boats to come along.
2) Bar Spritz
Bar Spritz is an Italian Bar where you can get great views of the city. Next to the bar you can find a steep stair access down to the waters edge. From there you can walk along the river bank to River life Ferry Wharf.
Here you will find many access points to shoot at different angles towards the city. Having a strong torch to light paint the foreground trees and shrubs will come in handy.
3) Story Bridge
At night the cars, lights and buildings create a vibrant energy on the story bridge. You can feel it when you walk along it, it's such a buzz. You may have to switch to a faster shutter Speed to avoid the ground shaking from passing cars. This will help avoid blurry shots so best to turn on your lens stabilisation or vibration reduction if available.
Just by looking up and having a low angle you can create architectural abstract forms of the bridge. A tungsten white balance was used to create a bluish tone. 
Alternatively, you can shoot in Auto White Balance Mode if you are shooting in a RAW instead of JPG format. This will allow you much more control in edit to adjust the colour temperature as you please.
4) Wilsons Outlook Reserve
There are a few popular spots along Bowen terrace where you can set your camera up and capture some spectacular Brisbane city landscapes. I wanted to choose a perspective where the buildings were centered in the composition, so I choose a spot at Wilsons outlook.
Tilt the tripod so the bridge seems level and use a wide focal length 18mm or wider. The longer your exposures are the more the clouds will start to dance.
5. New Farm River Walk
From Wilsons Outlook Reserve you will find a lift to take you down to the water's edge. Shooting from a lower angle along the boardwalk will allow to a new perspective.
Creative Techniques: Just for fun you can try some funky techniques of zooming in and out while the shutter is open. You can also try rocking your tripod back and forth gently to create a abstract expressionist style of shot. Last but not least you can also experiment with multiple exposures by covering your lens and moving your shot a few inches and then uncovering your lens to reveal some interesting effects.
Light Painting Techniques: On our night workshops if time permits we also experiment with light painting using led lights to create orbs. Juxtoposted with the bridge in the background can add another point of interest in the foreground.
Bonus: Felon Brewery
When you are done shooting just next door is a fabulous brewery/restaurant. A great spot to have dinner and a beer. Don't forget to try their wood fired pizzas!
About the author: Alfonso Calero is a professional photographer based in Sydney, Australia. Over the past 20 years, Alfonso has photographed everyone from politicians to artists and everything from exquisite food to amazing landscapes. See more of his work at alfonso.com.au, and join him on a Night Photography or Day Course in Brisbane.