Behind the Lens: How I blurred motion for unique travel images
Bhutan has been on my list of places to visit and photograph for a very long time. In March this year I was delighted to finally get there when I led a photo tour for Australian travel company Bhutan and Beyond.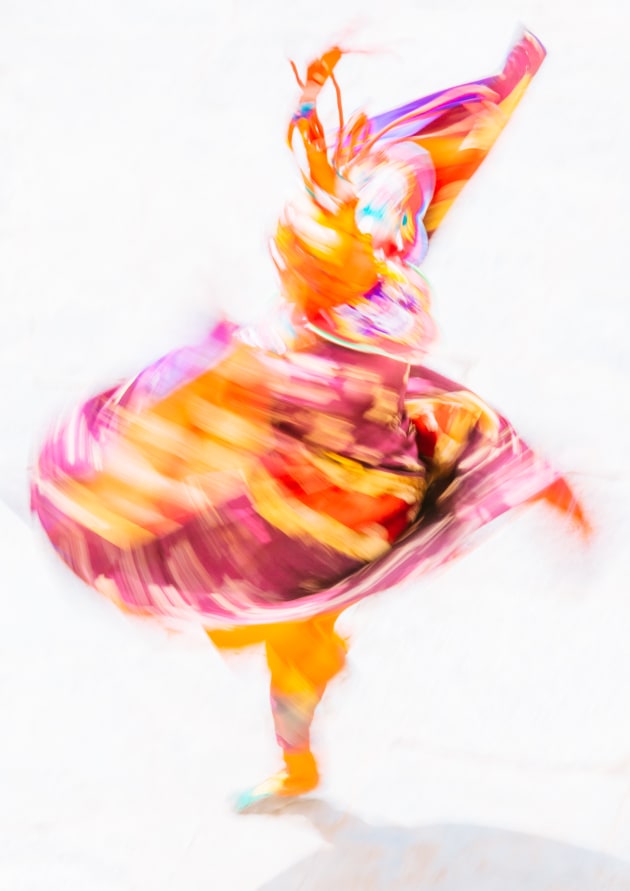 I'm familiar with Buddhist culture from journeys to the Nepal Himalaya and in Tibet but the exuberant festivals known as Tshechu's in Bhutan are quite extraordinary and unique community religious events. The highlight of our trip was the Tshechu Festival at a beautiful monastery in the small remote district of Gasa in northwest Bhutan.
We spent two days photographing and my aim was to try and communicate something of the colour and movement of the performers. Many traditional mask dances were performed along with local folk dances distinctive of the area. The mood was festive and the people overwhelmingly friendly and welcoming to us and the very few other western 'tourists' who were there.
I didn't have any particular preconceived ideas of how I wanted to tell the story of the festival through photography but I knew I would look to use a slow shutter speed to convey a sense of the whirling energetic movement of the dancers as they twirled and leapt around the central courtyard ´stage´ of the monastery.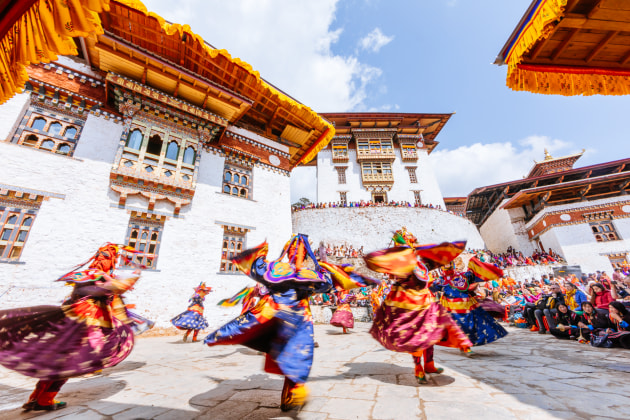 I moved to a high vantage point in the crowd from where I could look down on the courtyard and this allowed me to frame them against an indistinct white backdrop rather than the busy background of people in the crowd.
This composition worked well with a 70-200mm lens and I began experimenting with various shutter speeds. Between 1/10 to 1/40 of a second worked the best to create a swirl of abstract colour and movement depending on the speed of the dancers movement.
The light was bright so I was working at the smallest aperture that my lens allowed with an ISO of 100 to balance my exposure. Any slight blur of the background because of camera shake when hand holding at these low shutter speeds didn't matter as long as the background was the white floor of the courtyard without any detail.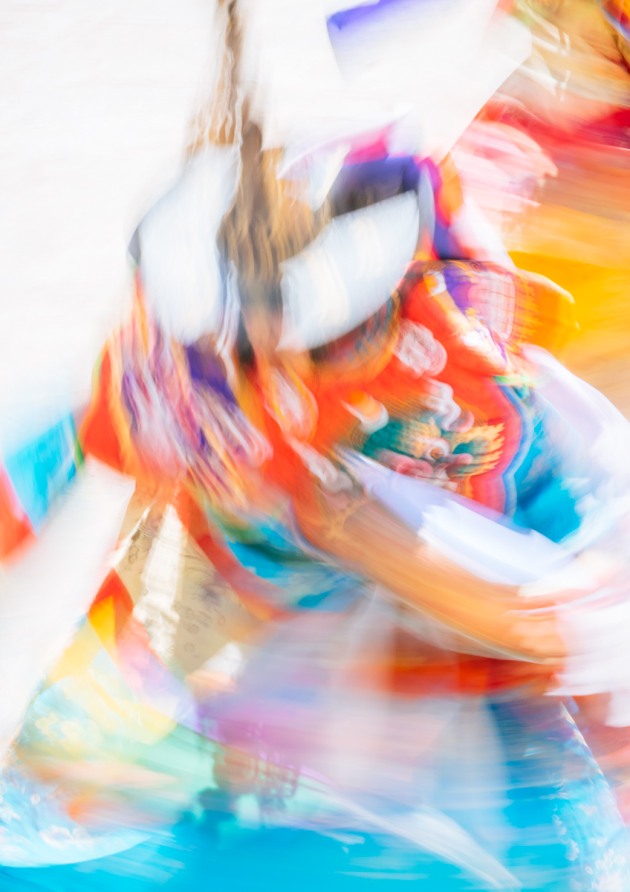 A monopod or tripod could have helped in that regard and indeed I had both with me but I decided it was impractical to use them as I stood in the crowd because I would be more likely to get in the way of other people as I moved around to try slightly different angles.
I had a lot of fun shooting from up high but working the subject is an important aspect of photography as we know so I also shot a number of images at the courtyard level using a wider focal length and with the white wall of the monastery as the background. Much closer to the dancers I managed a couple of nice abstract frames even at 0.4 of a second.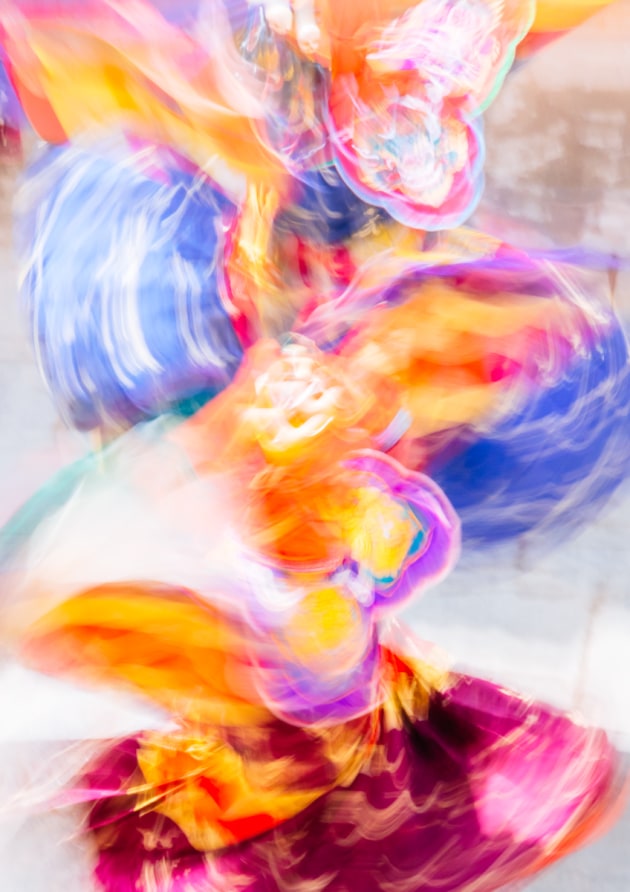 This body of work is certainly something different from the adventure travel images I usually take and I really enjoyed the creative process as well as the overall experience of visiting such a vibrant and fun festival in a beautiful country new to me.
If you'd like to see more of the images, they'll be on display at Ted's Cameras World of Imaging Gallery on Pitt St in Sydney from April 12 to May 2nd, and I am doing an in-store presentation there on April 27th.