Beat the blues: 5 tips for rediscovering your photography mojo (Part one)
It's safe to say that everyone can use a little inspiration on a daily basis, especially us photographers who thrive off creativity to keep creating our work.
To be inspired is such a positive emotional experience, and it should be nurtured and remembered in order for us to be the best artist we can be.
But how do you find inspiration in the first place? Is there some specific process to tap into inspiration or is it a matter of chance? How can you stay motivated and focused on your passion?
The advice in this article can be used as inspiration for the student, an exercise manual for the working professional, a reference for the teacher, a document of the contemporary photographic scene for the future historian, or just some food for thought.
It's an article to keep on hand to revisit, because if something doesn't resonate now, they may still serve as useful resources at a later stage. I've also spoken to a few professional photographers to gather their thoughts and experiences on the topic. Let's conquer the blues together! 
1 Slow Down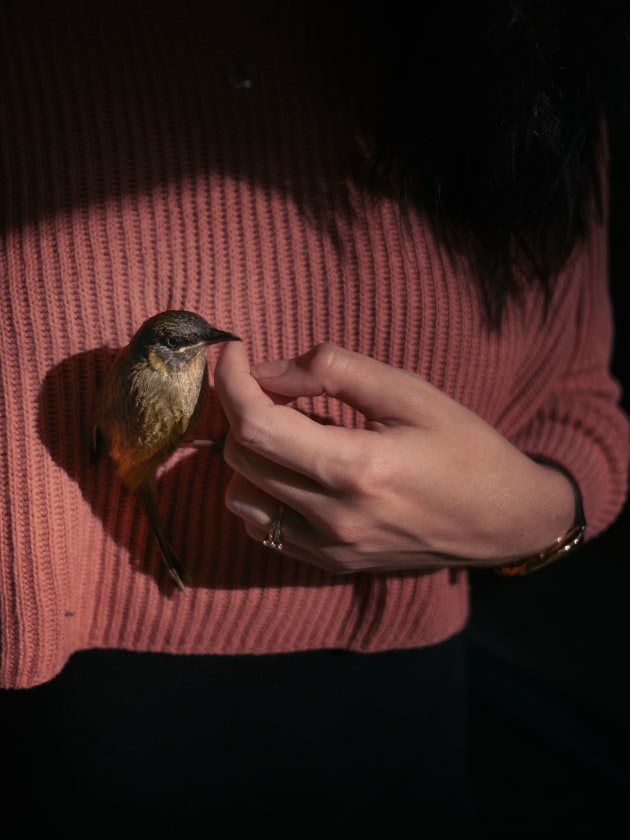 Photography as a medium definitely has a point-and-shoot quality to it regardless of the type of camera you use, especially if we compare the medium to other art forms such as drawing, painting or sculpture.
It's not until you slow down the process that the mind is able to dissect what you are seeing, which then allows you to analyse the contents by inspecting and figuring out what exactly your interest is in the subject.
In short, it's about thinking more and shooting less, which is a wonderful way to understand your photography more and keep things moving forward. Sometimes the best thing to do is put the camera down and simply observe and take note.
2 Change it up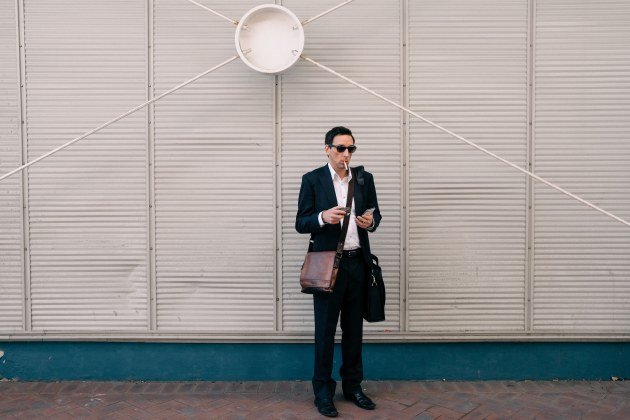 Sometimes life can become a daily grind, where nothing seems to excite you as you fall into the rhythm of routine. You can overcome this by doing different things and by doing things differently.
Perhaps you're tired of visiting the same location, so change it up, go somewhere new and unfamiliar. Maybe you always shoot solo, switch it up and work with other photographers for assistance, even if it's for nothing more than moral support, you'll be sure to find inspiration in the process.
A good example of how change can shape our work is by Sydney street photographer Douwe Dijkstra, who is known for his square black and white images.
He says that simply changing the image ratio has transformed his vision, sharing, "The format forces me to compose my images differently. I'm still relying on the fact that composition comes naturally to me, but it forces me to work with a more horizontal composition."
3 Be Passionate
One thing is certain when it comes to photography: in order to stay motivated, you must be passionate about what you photograph.
Finding subjects and themes that resonate with you is a great and simple way to be inspired and pursue shooting. For me, it's my love of nature, the ocean, mountains, forests and all of these things that are interconnected.
These subjects all have a sincere interest within me, which intrigue me to learn more about these environments, the ecological challenges and issues they face, as well as the sheer beauty of these places.
Be inquisitive, learn as much as you can. Make the commitment, practice patience and compassion. Ask lots of questions. Keep looking, keep thinking and remember there are no correct answers, only fragments of moments that hopefully, form some kind of narrative, feeling or personal experience unique to your vision.
4 Make it happen
Working everyday involves both discipline and an open attitude toward the work you create, which can be easier said than done.
As photographer/waterman Russell Ord believes "hard work always beats talent that does not work", a quote he heard as a kid from his rugby coach.
"Like most kids, I didn't have a clue what he was raving on about at the time, but it well and truly resonates with how I have lived my life to date," he says.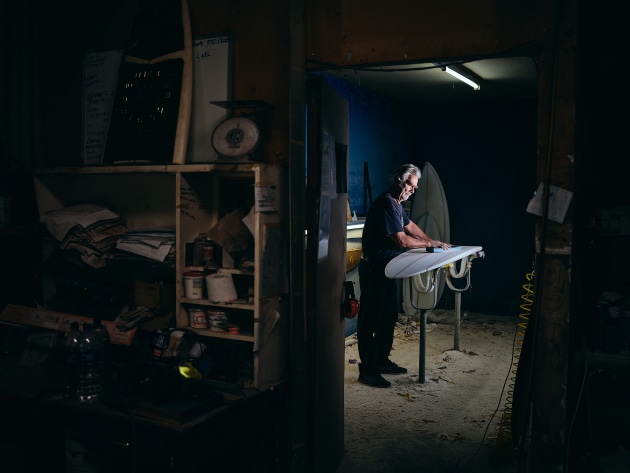 "Inspiration and motivation comes firstly from a necessity to provide for my family and pay for my moderate lifestyle, which is wholly based on the feeling of freedom.
I do this in several ways which is a mixture of the photographic grind, personal projects and knowing exactly when to have a good hard look at myself to make the correct mental changes or the right mindset to keep progressing. 
"Having goals within the personal projects helps tremendously with firstly finishing the project but will open up possibilities of future business opportunities, this is what I like to call a win-win, work that is 100% rewarding on a financial/personal level." 
5 Study the light  
Mundane subjects surround us in our everyday lives, which is what makes them the most accessible subject matter for photography.
The catch is that mundane is just ordinary if the light doesn't compliment the subject, so the key is to photograph your scenes with the right light to transform the ordinary subject into an extraordinary subject.
Find a place where the sunlight shines either early morning or late afternoon, and sit down and watch the space change as the light moves and slowly fades into darkness.
Notice how everything changes with the light in the few hours; the work takes on various qualities as the light dances. It really is revelatory.
How does this experiment help? It gives you an appreciation and better understanding of the importance of light to create more meaningful images, hopefully inspiring you to shoot more regularly no matter where you may be.
Look out for part two next week.